After that jaw-dropping Season 2 finale, The Boys fans can't wait to see what happens next. But with production schedules changing due to the COVID-19 pandemic, some are wondering how long they'll have to wait for Season 3.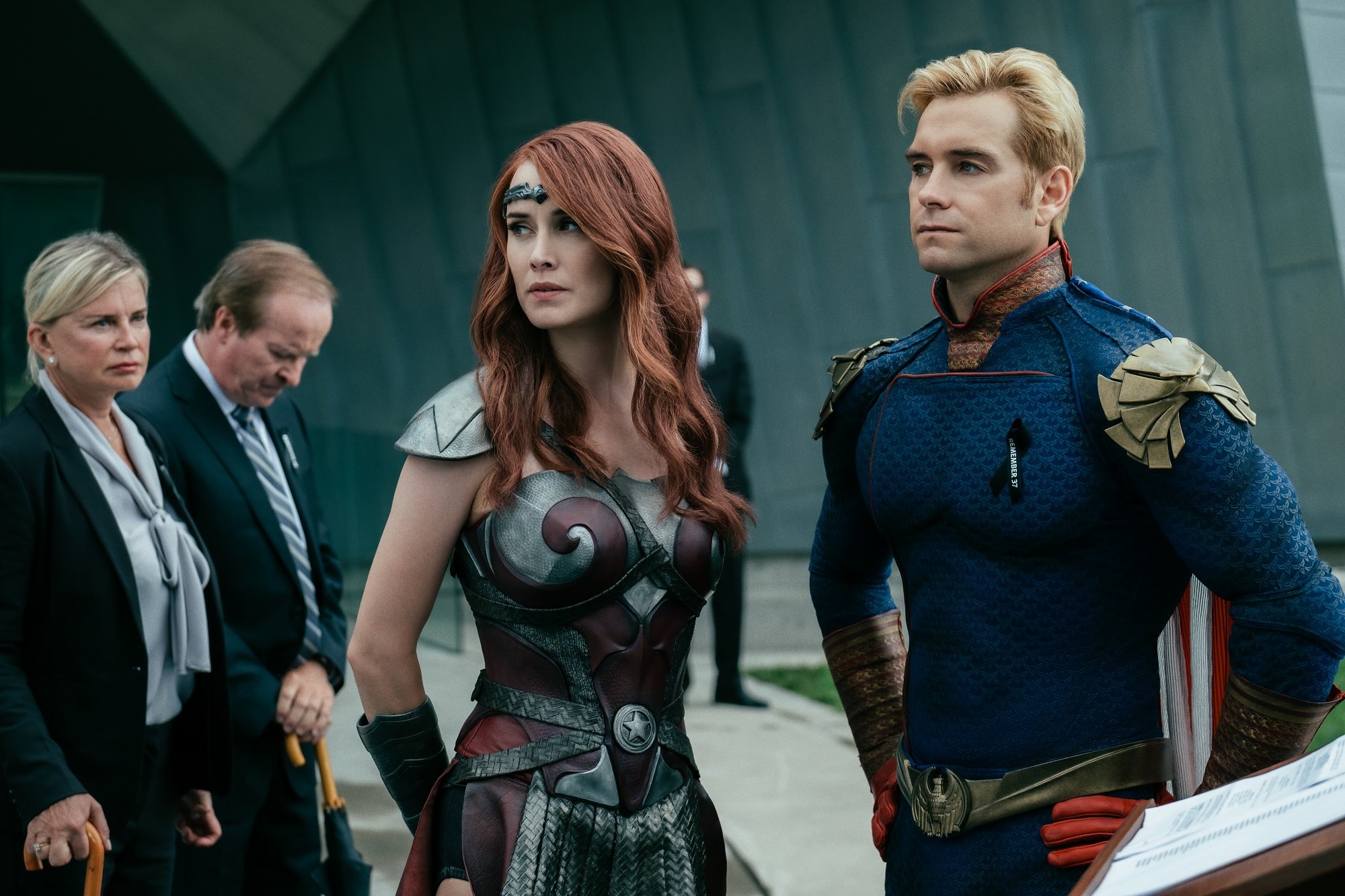 'The Boys' was renewed by Amazon for Season 3
Unlike most streaming shows, The Boys fate was decided long before this season ended. In July 2020, before the season 2 premiere, Amazon Studios announced it would renew the superhero series for a third season. 
"Eric Kripke and the incredible cast of The Boys continue to deliver a wild and action-packed series full of surprises and can't-miss moments that have made the series a global hit," Amazon Studios executive Vernon Sanders said in a statement. "We couldn't be more excited to see where Eric takes The Boys and the supes in Season 3, and to have Aisha Tyler join The Boys family as the host of Prime Rewind: Inside The Boys."
Showrunners are already cooking up a new season
When talking to RadioTimes in August 2020, The Boys showrunner Eric Kripke revealed that producers were working on Season 3 virtually. He also speculated the show should begin filming at the beginning of 2021. 
"The world has given us way too much material," Kripke said. "We hope to be shooting in early 2021, but that's up to a microscopic virus."
And during a recent virtual panel at virtual New York Comic-Con, the showrunner revealed that writers were already mapping out a new story and script. But he also noted that the release of the new season would depend on the status of the pandemic.
"We're in the writer's room, cooking through season 3," he said. "So, we'll get that to you as soon as we can, COVID willing."
When will Season 3 of 'The Boys' hit Amazon?
Amazon has yet to release a definitive premiere date for The Boys' third season. But if the show does begin filming in early 2021 as Kripke suggested, fans may get new episodes by the Fall or Winter of 2021. However, if production is delayed, the series may not return until 2022. 
But fans can rest assured Kripke and The Boys writers are working on creating a spectacular new season. In his August chat with RadioTimes, the showrunner suggested that the series might use the government's response to the COVID-19 pandemic as inspiration.
"I can tell you that season three, without being specifically about COVID, we're having a lot of conversation about government response to COVID here in the States," Kripke teased. "And my guess is you'll see that metaphorically show up one way or another in season three."
So, for now, it looks like fans will have to wait at least a year before a new season of The Boys drops. But in the meantime, they can revisit Seasons 1 and 2 — both of which are streaming on Netflix. 
Source: Read Full Article