Kelsey Weier first joined "Bachelor Nation" when she pursued Peter Weber's final rose during Season 24 of "The Bachelor." Peter and Kelsey developed feelings for one another, but she was eliminated after her hometown date where she introduced Peter to her family in Iowa. Quite a few fans rallied to see her named "The Bachelorette," but that honor went to Clare Crawley and Tayshia Adams instead. Kelsey will give reality television another shot with Season 7 of "Bachelor in Paradise," and fans will likely wonder what she's been doing for a living since "The Bachelor."
Many "Bachelor" fans likely remember Kelsey from the "Champagne-Gate" incident. It happened during Episode 2 and was definitely a dramatic situation. As Today detailed, Kelsey had brought a bottle of Dom Perignon champagne with her to film "The Bachelor," and she'd been saving for a special occasion. She decided time with Peter was sufficiently special, but her plans were thwarted when Peter and Hannah Ann Sluss saw the champagne and thought it was there for them. Kelsey was quite upset, admitting in a confessional, "That was my thing. That was something that was special to me and then got taken from me." She added, "That was supposed to be my moment, and she took that from me." 
Kelsey managed to move past the champagne incident, but "Bachelor in Paradise" fans will almost surely see it brought up again as she looks for love in Mexico.
Kelsey Weier was a beauty queen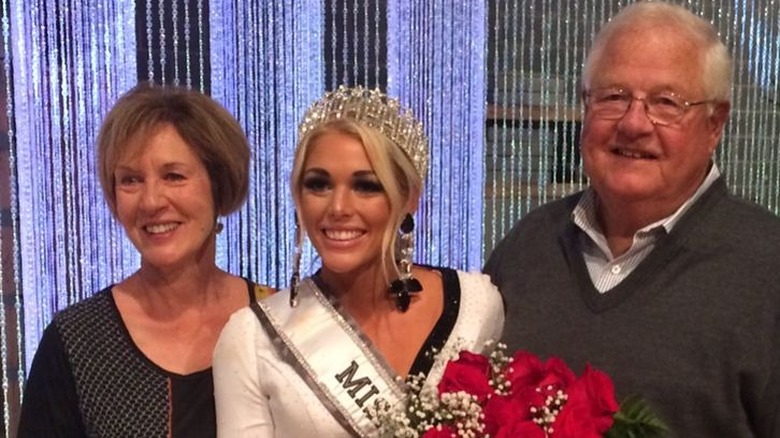 Prior to melting down over a bottle of Dom Perignon on "The Bachelor," Kelsey Weier was Miss Iowa USA 2017, according to Pageant Update. She was second runner-up in 2015 and first runner-up in 2016 before winning the crown in 2017. Prior to winning Miss Iowa USA, Kelsey spent two years as a nanny. She noted in her Miss USA contestant profile she learned a lot "about life, family, and myself" from the mom of four boys for whom she worked.
After her nanny gig of watching a 1-year-old and a set of younger triplets, Kelsey attended cosmetology school at the Salon Professional Academy. From there, she worked as an extension and color specialist at Rick Mosley Hair in Des Moines, Iowa. 
As her LinkedIn page shared, Kelsey also spent three years as a professional clothier for the Tom James Company. As she described the position, Kelsey noted Tom James was the "world's largest manufacturer and retailer of custom clothing." In addition, she touted her clients "never wait in line, fight for parking, or covet a garment that doesn't come in her size" as she utilized the Tom James resources to offer her clients an "individualized wardrobe serve." Kelsey's time with the Tom James Company continued for about a year after she filmed "The Bachelor," ending in August 2020.
Kelsey Weier is seemingly living a life of luxury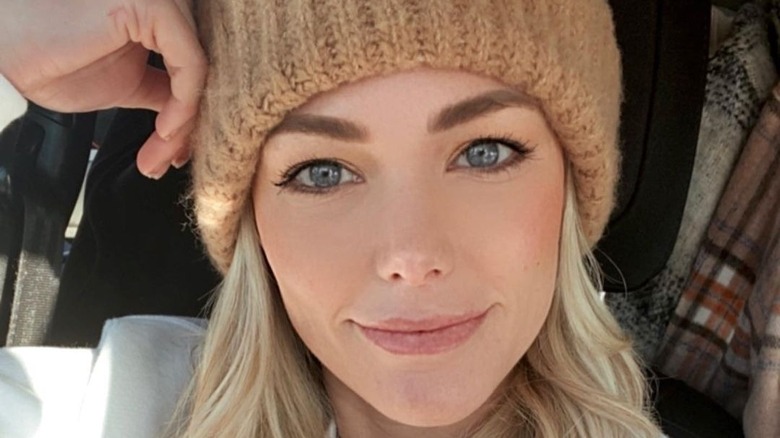 Kelsey Weier changed course in August 2020, according to her LinkedIn page. Since that time, she's listed simply that she has been self-employed. "The Bachelor" star's Instagram page reveals that she moved to Nashville, Tennessee, and she seems to have fully embraced the influencer life. Recent Instagram posts show her jetting around the world, spending time in places like St. Barts, St. Tropez, France, and Greece. She tags travel services, clothing labels, luxury resorts, and other brands as she posts glimpses of her seemingly luxurious life as an influencer who promotes brands to her fans. In a number of cases, she notes posts are paid partnerships or giveaways, and she has built an Instagram following of more than 260,000 people.
Although "The Bachelor" fans would likely never guess it based on her Instagram posts, Kelsey shared in a Miss USA profile she used to struggle greatly with self-confidence. She acknowledged her struggles came in part by having a twin sister, as they "were constantly being compared to each other." Her lack of confidence was an issue that she worked on over the years, and she admitted, "Confidence is a hard thing to develop." 
It appears Kelsey's confidence has grown tremendously since her younger days, as her ardent Instagram followers see regularly thanks to her current influencer gig.
Source: Read Full Article