*SPOILERS FOR SEASON 1 OF HOW I MET YOUR FATHER BELOW!*
After many rumors and years of waiting, the How I Met Your Mother revival, How I Met Your Father, is finally here! Set in the same universe as the much-beloved original sitcom, the series follows Sophie, played by Hilary Duff, as her future self tells her son about how she met his father during the 2020s in New York City. And yes, as a single woman who is trying to date in the best city in the world, I can confirm that the show is pretty accurate. But of course the biggest question is just who will Sophie end up with?! Well, we're already crossing our fingers for more episodes so we can find out.
Here's everything we know about How I Met Your Father season 2.
Do we know if season 2 is actually happening?
Since the series only just premiered, it's a little too early to find out if there will be a second season of How I Met Your Father. The show's first season will air 10 episodes, so we'll likely have to finish these first before finding out if it will come back. That said, Hulu has historically been pretty good about bringing shows back for multiple seasons, so we're keeping our fingers firmly crossed so we can see more of Sophie and her BFFs.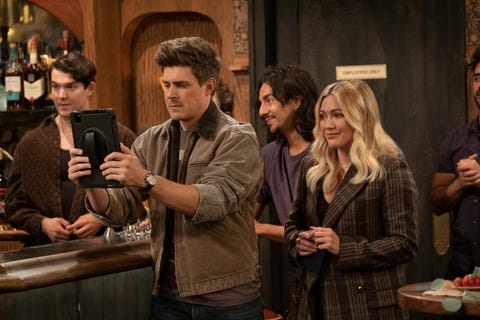 What will season 2 of How I Met Your Father be about?
We'd likely continue to watch Sophie date around NYC while trying to find "the one." But as Sophie noted in the show's premiere, she actually met the father in that first episode… but who is it? We're going to have to tune in to find out.
Will the whole cast be back?
Considering the fact that the characters are all on their own journeys to find love, we have so many questions about whether they'll all stay in NYC for long. Plus, there are some other characters who might shake things up. Hopefully they all stick around for another season if the show does get picked up for more episodes.
When will we figure out How I Met Your Father will be back?
Hulu doesn't have a set schedule for when they announce renewals. Make sure to tell all your friends to watch long after the show ends so it has a better chance of coming back. Oh, and check back here for all the latest news!
Source: Read Full Article