Season 16 of Grey's Anatomy has started, and Meredith Grey has been fired. However, she's far from a pointless character — there have been several of those over the last 15 seasons and counting.
According to fans on Reddit, the most pointless character is one who is no longer with the show. Since there are quite a few of those by now, we'll spell it out — it's a different Grey, Lexie, played by Chyler Leigh.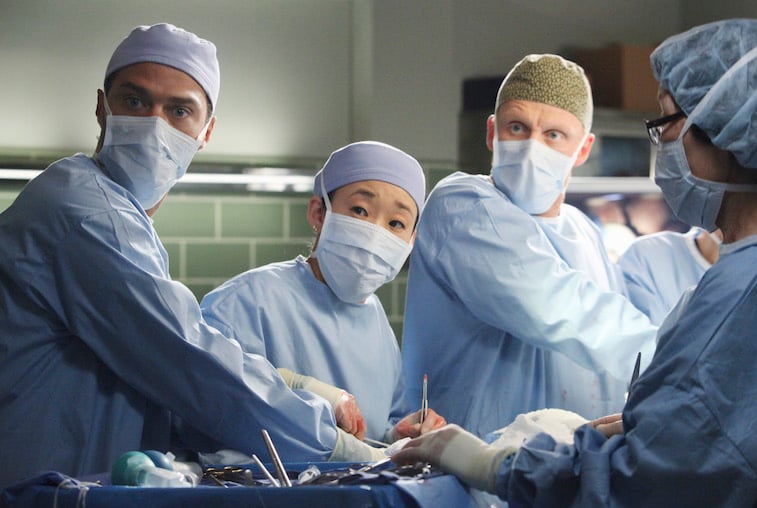 Why was Lexie the most pointless?
Lexie Gray joined the series in Season 3, when we learned that Meredith had a half-sister on her father's side. She transfers to Seattle Grace Hospital as a new surgical intern after her mother suddenly dies. Lexie embarked on a romance with Mark Sloan, played by Eric Dane.
However, the two perished after a plane crash in Season 8.
A fan on Reddit wrote: "The more I think about Lexie Grey, the more I think her potential was completely wasted starting with her breakup with Mark. All she did in the end was break up with Mark and then sleep with the next available guy until she died. She was a great character her first two seasons but then the writers ruined her character and killed her off on top of it."
Another fan responded: "Chyler chose to leave the show in order to spend more time with her family, which is her prerogative. That said, killing off characters who leave for personal or professional reasons is something the show writers do too much of in my opinion."
Indeed, the show is rather infamous for people leaving involuntarily, if not acrimoniously. Just ask Patrick Dempsey, Isaiah Washington, Katherine Heigl, Sarah Drew and Jessica Capshaw.
Still another fan doubted Leigh really left the show for such a benign reason, noting that she has continued to work steadily since.
What is Chyler Leigh doing now?
Leigh's most notable role before Grey's had been the lead in the 2001 spoof Not Another Teen Movie, opposite Chris Evans. Both Leigh and Evans would go on to know quite a bit about superheroes.
She was on Grey's from 2007 through 2012, and creator Shonda Rhimes said this of Leigh leaving the show:
"I love Chyler and I love the character of Lexie Grey. She was an important member of my Grey's family. This was not an easy decision. But it was a decision that Chyler and I came to together. We had a lot of thoughtful discussion about it and ultimately we both decided this was the right time for her character's journey to end."
She got a role on the short-lived show Taxi Brooklyn, and the following year she got Supergirl, playing the earthly sister of the title character, and she has maintained that role ever since, with the Arrowverse show about to start its fifth season
What else is going on with the show?
Meanwhile, Grey's Anatomy has just started its record-breaking 16th season, and it still has at least one more season to go. The main drama seems to be whether Meredith will lose her medical license. She, Alex and Bailey were all fired after it was found they conspired to commit insurance fraud.
Some fans will naturally wonder if this is laying the groundwork for the end of the show. Ellen Pompeo has gone back and forth over whether she's ready to hang it up or not. Although Rhimes is no longer the showrunner, she has made it clear the show stops when Pompeo wants it to stop. So is she wanting it to stop after Season 17?
That's a topic for a Reddit thread if one doesn't exist already.
Source: Read Full Article