Reality star Kristin Cavallari recently announced that, in the wake of her divorce with Jay Cutler and starting over, she's choosing not to go forward with filming another season of her reality show, Very Cavallari. But one of the show's former cast members, Shannon Ford, a fan favorite who left after the first season due to obvious problems with Cavallari, just threw some major shade at the Uncommon James founder upon hearing the show had come to a close.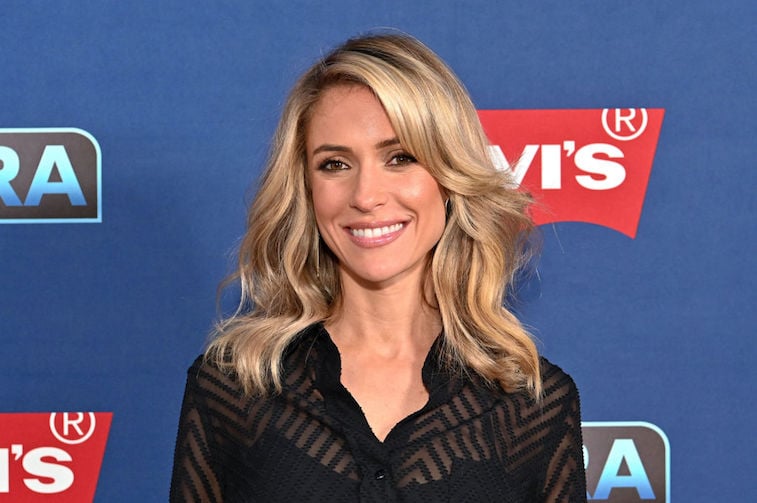 Kristin Cavallari just announced she's done filming 'Very Cavallari'
After three seasons, the former Laguna Beach star announced on her Instagram that she's opting notto move forward with filming another season of her popular reality show. Theshow did extremely well for E! and likely would have been picked up for aseason 4, but Cavallari has a lot on her plate right now with her divorcefrom former NFL star Jay Cutler.
"As I start this new chapter in my life, I have decided not to continue with 'Very Cavallari.' I've absolutely loved my time filming and am so grateful to E! Entertainment for making this journey possible," Cavallari wrote. She also thanked her fans in the post.
RELATED: Kristin Cavallari's Show, 'Very Cavallari', Hinted at Trouble in Her Marriage
Cavallari was once close with former employee Shannon Ford
In season 1 of the show, Cavallari had employed the spunky Shannon Ford to run her social media. Ford and Cavallari frequently butted heads, but they always remained friends at the end of the day. That was, until season 2. When season 2 started, Cavallari called Ford into her office, where the two exchanged somewhat professional yet crisp words about how they both think it's best that they part ways, though Cavallari technically fired her. Cavallari felt that Ford didn't take her job seriously, and Ford appeared to suggest she was undervalued and felt she was a hard worker. Since then, things have clearly not been patched up between the two.
Ford and Raegan Agee, who were both fired by Cavallari, just threw some serious shade
The moment Cavallari announced the show's end, Ford took to Instagram to throw some major shade. She posted a gif from filming, where she says "Hallelujah. Amen."  Clearly, it was her way of saying she's glad Cavallari won't be on television anymore. And her friends and fans could feel the shade in the comments.
"It was a bit sunny today, I needed some shade," one user commented. "You mean… When things get *real*, the *reality* show ends?!" another user wrote. "The show died when you left," another person added.
Raegan Agee, who worked for Cavallari through season 2, was eventually fired as well. Cavallari said so in the beginning of season 3, though she didn't say what happened. But upon hearing the news of the show's end, Agee also posted a gif to Instagram of her sitting next to Ford and saying, "I'm down with that." Agee tagged the show for extra shade.
Cavallari went through some major losses during her time on the show
Thought Cavallari's business grew, a lot of her personal relationships did not. Clearly, things didn't end well between Cavallari and her two former employees. But the jewelry mogul cut ties with her best friend, Kelly Henderson, midway through the show's run, too. And by the time season 3 had wrapped, Cavallari and her husband were getting a divorce.
There is a lot of pressure to film constantly — just ask other reality stars, such as the Kardashians. But we can only hope that the reality show wasn't responsible for causing the downfall of so many of Cavallari's relationships.
Source: Read Full Article