Tomorrow, an unbelievable saga of violence, police incompetence, and shame paired with dutiful police work, female power, and vindication will debut on Netflix. Unbelievable follows teenager Marie Adler (Kaitlyn Dever), who files a police report after being bound and raped for hours in her home. Unfortunately, from the police to her friends to her former foster parents, nobody seems to believe her. Meanwhile, hundreds of miles away, detectives Grace Rasmussen (Toni Collette) and Karen Duvall (Merritt Wever) team up to catch a serial rapist terrorizing multiple jurisdictions.
Based on the sensational Pulitzer Prize-winning report "An Unbelievable Story of Rape," written by T. Christian Miller and Ken Armstrong, and the This American Life radio episode "Anatomy of Doubt," the true story of what went down is somehow more tragic and more triumphant than anything that could be portrayed on the small screen.
Marie had it rough growing up.
Marie grew up in foster care, in and out of homes that ranged from sexually and physically abusive to loving but crowded. Marie has two brothers and a sister she was often separated from. But when Marie was a teenager, a foster family was finally going to adopt her…until it all went wrong for reasons that were barely explained.
Marie then moved in with Shannon McQuery and her husband in Bellevue, Washington, while a more permanent home was being looked for. They bonded, but Marie moved in with Peggy Cunningham, who worked as a children's advocate in Lynnwood, Washington, just a couple weeks later. Again, a bond was formed, but Marie moved into subsidized housing once she turned 18. She kept in touch with both Peggy and Shannon while living on her own.
So, what happened to Marie?
One night in Lynnwood, Marie was talking to her ex-boyfriend Jordan on the phone before bed. After falling asleep, she woke up to something horrifying. A man had broken into her apartment and was standing over her with a knife. He tied her up with her own shoelaces, gagged her, and raped her for hours.
Once he left, Marie used her feet and some scissors to cut herself free and called her former foster mom Peggy. The detectives, Sgt. Jeffrey Mason and Jerry Rittgarn, arrived at the scene, investigated, and took statements….All was above board until later, when Peggy called the police to tell them she believed Marie was making the whole thing up. Peggy and Shannon had both found Marie's behavior following the assault "disorienting" and bizarre. The police basically just decided Marie was a liar, ignoring actual evidence that she was telling the truth.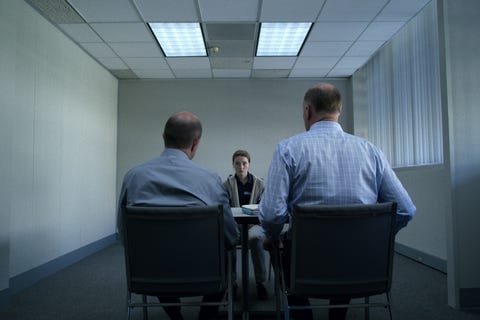 The police proceeded to bring Marie back to the station and pressure her into recanting her story. They threatened her with legal action if she failed a lie-detector test. At first, she said she may have dreamed the whole thing, and then she said she made it up due to "stress." Marie was charged with falsifying a report and charged $500 for court services. Can you imagine?
Meanwhile, in Colorado…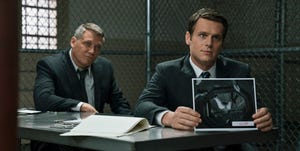 Years later, in 2011, the rapist was getting smarter and more precise. He started taking the bedding with him and forcing his victims to shower before he left. He'd hit a police jurisdiction only once, knowing officers rarely communicated between precincts. However, in Denver and Golden, Colorado, two female detectives, Stacy Galbraith and Edna Hendershot, did just that when they discovered similarities between cases, thanks to Galbraith's husband who worked in Hendershot's precinct.
They called around and discovered more and more cases that were exactly the same. The assailant would break in, bind, gag, rape, and photograph women of a wide range of ages before telling them to shower and leaving with any evidence. All they knew was that he had an egg-size mark on his leg and drove a white pickup truck. After an investigation truly worthy of a Netflix series, they finally got him.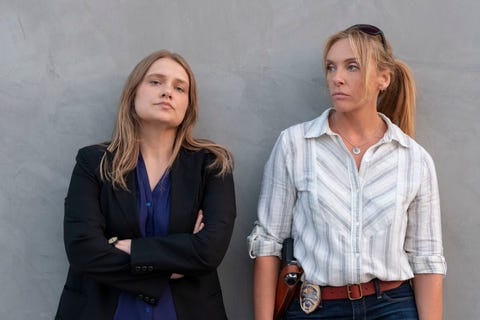 Who was the rapist?
Army veteran Marc O'Leary, who called his crimes "rape theater," pleaded guilty to 28 counts of rape in Colorado. On December 9, 2011, O'Leary was sentenced to the maximum 327.5 years in prison.
O'Leary also pleaded guilty to two Washington cases. In June 2012, he was sentenced to 40 years for a rape in Kirkland and to 28.5 years for the rape of Marie in Lynnwood. Along with photos of his victims in Colorado, images of Marie with her learner's permit on her chest were found on his computer.
So…what happened back in Lynnwood?
After recanting her statement, Marie briefly considered suicide. After all, her ex–best friend set up a website calling her a liar, and her former foster mom told her she could no longer sleep over at her home, apparently because her husband was concerned she might implicate him in some kind of crime.
Two and a half years later, Lynnwood police finally told her the truth. They handed her $500 and told her her record was expunged. Marie forgave Shannon and Peggy, who apologized for doubting her. "I feel that if I would have shut my mouth, they would have done their job," Peggy said.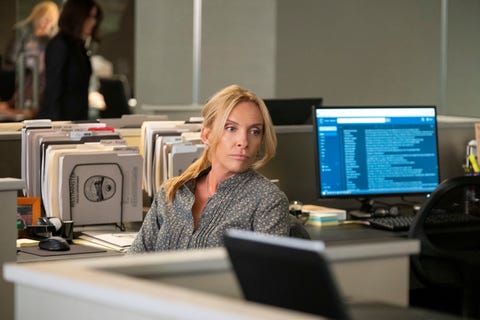 Marie sued the city and settled for $150,000. Last anyone checked in, Marie was working as a long-haul trucker, married with two children, and asked for her location not to be disclosed.
But what about those Lynnwood police officers?
In a report on the incident, a sex-crimes supervisor with the Snohomish County Sheriff's Office wrote that the investigation was "nothing short of the victim being coerced into admitting that she lied about the rape." Still, no one in the Lynnwood Police Department faced any disciplinary action.
Source: Read Full Article