The last season of The Challenge showed just how divided some of the veteran players are. War of the Worlds 2 brought all of the Americans on the same team as they fought against the U.K. side. But it was clear there's still tons of animosity between players. And Johnny "Bananas" Devenanzio stands as one competitor many other Challenge vets love to see go home early on in the game.
Devenanzio is back after competing in nearly 20 seasons of the show. And MTV featured him on their Instagram as he talked about his strategy going forward. It seems Devenanzio knows he has a huge target on his back, too, as he noted in the clip that he's going to have to go against "the entire house" in order to come out on top.
'The Challenge' is back with 'Total Madness'
Each season of The Challenge comes with its own twists and turns. And it looks like the series is taking a new and harsher turn with Season 35, Total Madness. The competitors are typically grouped together in a beautiful house. But from the looks of the trailer, the accommodations for Total Madness are anything but comfortable, as the competitors appear to be living in a bunker.
Not only is the living situation totally different, but host T.J. Lavin mentions in the trailer that this might be the most difficult season to win yet. "This season, you're here to prove that you're the best," he mentioned in the trailer. "I'm done with people skating by. The only way to make it into a final is to win an elimination."
Considering players could get by with politicking alone, that's no longer the case. And it looks like there will be more tension in the house than ever before.
Johnny 'Bananas' Devenanzio is one of the most controversial players on the show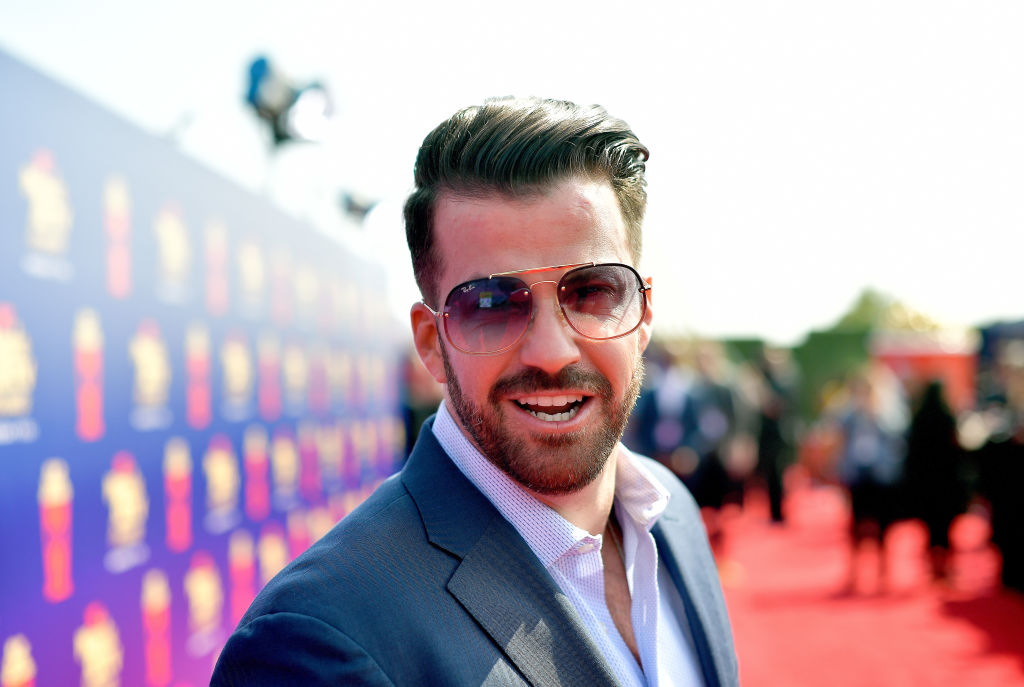 The cast list for Total Madness is officially out. While returning players we know and love like Wes Bergmann, Tori Deal, and Jordan Wiseley are all hoping for their shot at the big money, it's Johnny "Bananas" Devenanzio who might have the biggest target on his back.
Devenanzio has multiple Challenge wins behind him. And he's known for being a strong physical player while also forming smart alliances that help get him further in the game. Unfortunately, it was his move against teammate Sarah Rice on Rivals III that solidified his legacy as the dirtiest player in the game's history. While he and Rice worked together for the entire season, he chose to take the entire grand prize at the end when he was given the choice to split it with her.
"I fight a different battle than any other cast member in that I show up on day one and I have to begin fighting the second I get there," Devenanzio told Rolling Stone. "The list of people with me has dwindled down to no one and the list of people against me is bigger than it's ever been."
Devenanzio expects Season 35 to be a serious fight
Devenanzio hasn't won a Challenge season since Rivals III. And he suspects Total Madness certainly won't be a cakewalk.
"I drew way too much attention coming to this house season after season, so in my head, I was thinking, 'well, maybe if I go out a few seasons early, people aren't gonna have me to target right off the bat. They're gonna have to go after each other,'" Devenanzio said in a clip from MTV's Instagram. "I'm hoping that maybe this season might be different. Most likely not. I'll most likely have to deal with what I have to deal with every season — that is, fighting the entire house."
We're excited to see what goes down on Total Madness — and we'll have to wait and see how Devenanzio fairs as well. The season starts on April 1.
Check out Showbiz Cheat Sheet on Facebook!
Source: Read Full Article