Seinfeld's John O'Hurley still has a lot of love for his travel-obsessed character J. Peterman and found a way for him to live on through the Cameo platform. O'Hurley recently told Showbiz Cheat Sheet that he receives endless requests to deliver birthday and joke messages in the J. Peterman voice. And while he is "all-in" today with the character, he didn't start out as a fan. In fact, he only took the role because his manager talked him into it.
What does John O'Hurley love about J. Peterman?
O'Hurley shared what he loved about his character on Seinfeld. "I embrace him and his lunacy," he said. And while he wove his skills and talent into J. Peterman, O'Hurley credits the writers for the role's genius.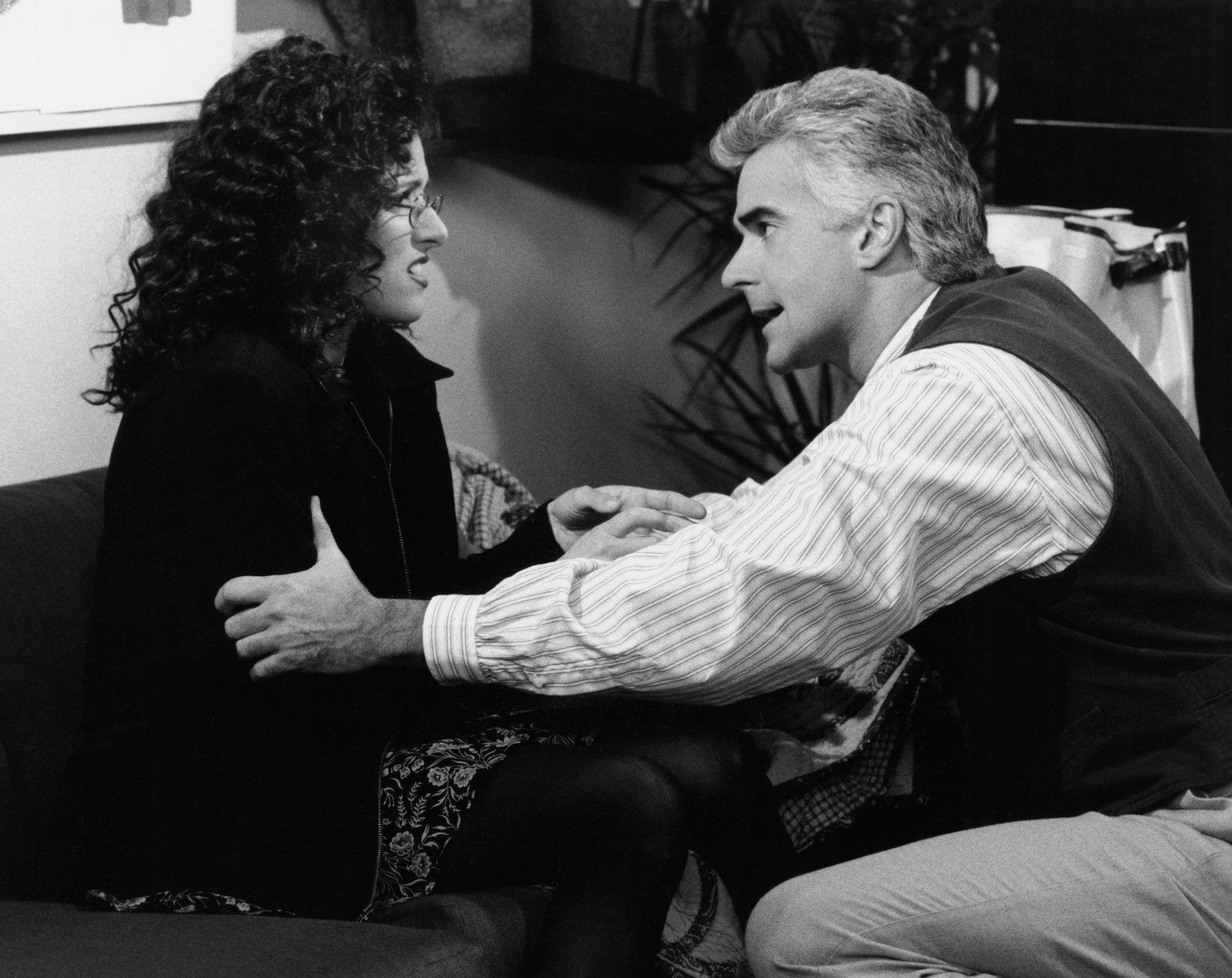 "Well, he was supported by the writer," O'Hurley said. "As Shakespeare once said, the play is the thing. He never said that the actor was the thing. The play is the words. And so I always had great words to work on. And so as the character went on, it became more and more … [laughs] touched, shall we say. He just became more interesting and it became the kind of White Poet Warlord. And he was off finding himself in Burma."
J. Peterman now counsels people on 'erectile dysfunction'?
While J. Peterman lives on through reruns now streaming on Netflix, O'Hurley can deliver personalized messages from J. Peterman to fans through the Cameo platform. Cameo allows fans to pay a fee to have their favorite personality deliver a video message. Personalities set their price and O'Hurley charges $199 for his classic Peterman (or anything the fan desires) message.
He laughed about the types of messages he's asked to deliver on Cameo. "I've even had people ask me to counsel them on erectile dysfunction," O'Hurley mused. "It's very strange." He even offered a little soundbite in the classic Peterman voice. "Having a little trouble with the stiffy are you?" he joked.
"He also lives today," O'Hurley stated, referring to reruns and Cameo. "Like with Cameo.com. All of a sudden I discovered an income stream that is ridiculous. And they all wanna hear Peterman."
John O'Hurley didn't always love the J. Peterman character
Although O'Hurley has nothing but love for J. Peterman today, he wasn't convinced he would be into the role. At the time, he was coming off having his ABC sitcom A Whole New Ballgame canceled. "I'd just had my own show canceled," he said, RetailDive reported in 2018. He added, "I don't want to guest star in someone else's No. 1 show or not." But his manager talked him into and the rest is history.
In fact, O'Hurley fell down the rabbit hole once he started reading the actual J. Peterman catalog. "They handed me the J. Peterman catalog, and I had never seen anything like it," O'Hurley recalled. "It was pastel drawings with something that looked like a Hemingway story." Seinfeld directors told him: "'We want him to sound the way the catalog is written.'"
The actual J. (John) Peterman and O'Hurley eventually became friends. "John Peterman walks the talk," O'Hurley told Rolling Stone in 2015. "He's the guy who, instead of taking a flight to South America, would hop on a freighter and rent a room for a night. He'd much rather play poker with the guys running the freighter for four or five hours at night and have a glass of rum with them than sit around on a cruise liner or an airplane." O'Hurley later became part owner in the J. Peterman business.
Source: Read Full Article