Mark Wahlberg may be known for his muscular physique, but when it comes to his craft, the actor has proved he's willing to give up the looks to commit to the role.
The "Ted" actor has gone through some pretty dramatic body transformations over the course of his career, with weight loss to weight gain ranging from 60 pounds down to almost 60 pounds up. "Once the metabolism starts to slow down, it gets really difficult," Wahlberg said on "The Tonight Show Starring Jimmy Fallon" on July 15 (via Page Six), referencing how as he entered his 50s, the process of weight loss or gain has become even more difficult. "I was trying to get this movie made for six years — we only had 30 days to shoot it — and so, I wanted to really make it happen."
That movie in question is "Stu," for which the actor had to make drastic changes in his diet, but he was originally happy to do so. "They want me to do it as healthy as possible," said the actor. "I'm like, 'Dude, I've been on such a regimen for so long, I just want to eat everything in sight.' I want to go to bakeries, I want to go to Denny's, I want to get pancakes. I want to get everything that I could possibly get my hands on." So, how much weight did Wahlberg gain? Read on to find out.
Mark Wahlberg gained 20 pounds in three weeks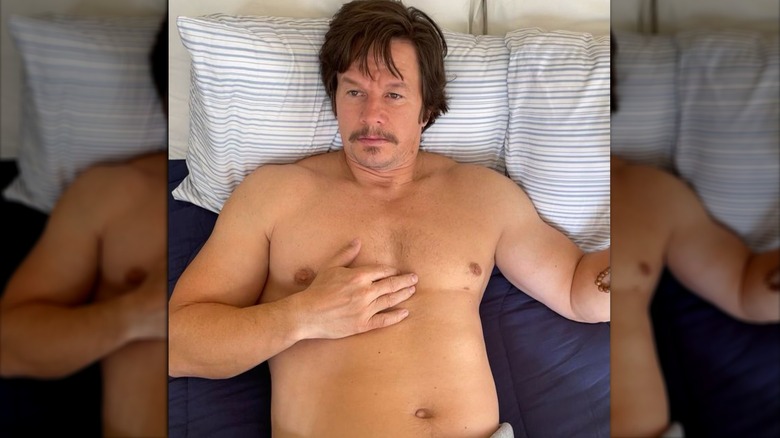 The movie "Stu" starring Mark Wahlberg follows a boxer turned priest named Father Stuart Long, which meant the lead actor had to put on some weight — and this time not in muscles.
"Unfortunately, I had to consume, for two weeks, 7,000 calories, and then for another two weeks, 11,000 calories," said Wahlberg in an appearance on "The Tonight Show Starring Jimmy Fallon." "It was fun for about an hour." The actor went on to reveal that he gained 20 pounds in just three weeks. "Losing weight, you just kind of tough it out — you just don't eat, and exercise," said the "Patriots Day" actor. "And this, even when you're full, I would wake up after a meal and have another meal. I was eating every three hours. It was not fun."
The regimen was vastly different from what Wahlberg was used to on his day-to-day life, and it was the total opposite from the actor's diet as he prepared to star in "The Gambler."
Mark Wahlberg lost 60 pounds for this movie role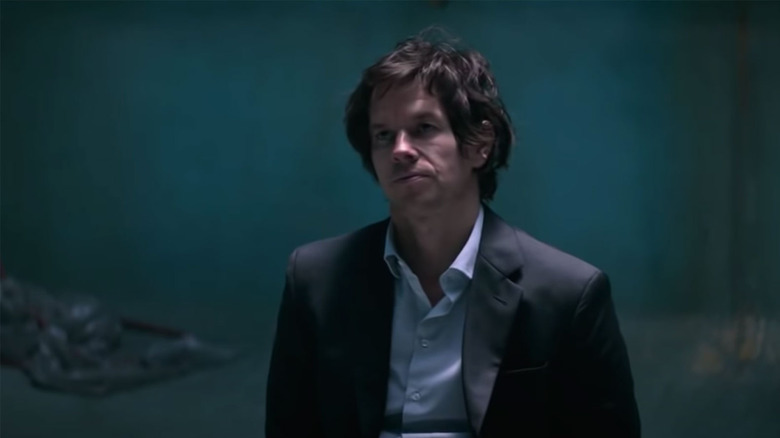 While starring in "Transformers: Age of Extinction" in the summer of 2014, Mark Wahlberg quickly went from action star buff to thriller star thin. For his role as Jim Bennett in 2015's "The Gambler," the actor underwent a "medically supervised liquid diet" to drop 60 pounds in a matter of weeks.
"I went from 197 to — the lightest I'd ever been in a movie was in "Boogie Nights," I was 138 — so I wanted to beat that," said Wahlberg at the time, according to Us Weekly. "I beat it by a pound, so 137. I was losing weight while we were shooting the movie too so continuity kind of went out of the window." How did the actor do it? Well, he only drank eight ounces of almond milk, three times a day for six weeks. "No energy, no nutrition, and the studio, there was a complaint about that, that my lips were always looking blue," revealed Wahlberg. "What the f*** do you want me to do? I haven't eaten anything! If you make them red, I'm going to look weird, like I've got lipstick on, so it is what it is."
The actor told E! News in 2014, "I was miserable because I like food," adding that he had to "exercise for two-three hours on top of shooting a 12-hour day."
Director Michael Bay was freaked out by Mark Wahlberg's weight loss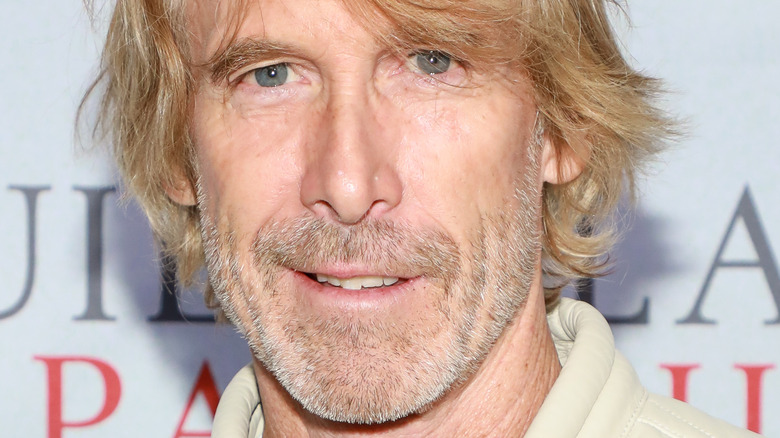 The dramatic weight loss from "The Gambler" wasn't the end of Mark Wahlberg's quick body transformation. "We weren't done shooting 'Transformers: Age of Extinction,'" the actor revealed to E! News. "We still had additional shots to do. So, I had to go to [director Michael Bay's] house the day I was ready to wrap, 60 pounds down, and he thought I was dying."
Bay reportedly "freaked out" over Wahlberg's weight loss, according to Page Six. "I probably put on 40 pounds back. But it still wasn't enough for him. He said, 'Aw, I've got to shoot you like this to make you look cool again,'" said Walhberg. "He's a perfectionist. He was more upset than my wife (Rhea Durham). I mean, my wife was a little freaked out that I was losing this much weight, but he was really freaked out."
The actor previously admitted to Us Weekly that his body transformations do freak out his wife and kids, but he tells them, "…hard work pays off. I wouldn't be in this position if I didn't work as hard as I do. My worst fear is not being prepared. If you're prepared, you have the best chance of success."
Source: Read Full Article