If you watched Nickelodeon as a kid, chances are you know all about Jerry Trainor. He, of course, played Carly Shay's (or Miranda Cosgrove's) older brother Spencer Shay on "iCarly" and theater attendant Crazy Steve on "Drake and Josh." He is also set to star on the "iCarly" reboot, which hits Paramount+ on June 17, per ET. Cue the excitement!
Before the fame (and on-screen i-Shenanigans), Trainor graduated from high school in San Diego, Calif. and studied acting with The Groundlings comedy troupe in Los Angeles, Calif. per their website. Trainor began to pick up small roles on TV shows like "Angel," "My Wife and Kids" and "Boston Public," according to his IMDb. He also lent his talents to movies "Bring It On: Again" and "Donnie Darko." But of course, he hit it big when Nickelodeon came a-knocking.
Trainor landed "Drake and Josh" in 2004, and was pretty unhappy when the show ended, according to a 2008 interview with the Orange County Register. "It was heart-wrenching, because I wasn't making quite enough to quit my day job. I've been here in Los Angeles for basically eight years. I worked sometimes two jobs at a time to make ends meet," he said. He returned to his job at the Center Theater Group and eventually lightning struck twice when he landed "iCarly" after a successful audition.
Trainor's career took off with "iCarly," but fans might be curious about his bank account today. Keep reading to see how much he's really worth.
Jerry Trainor has a small fortune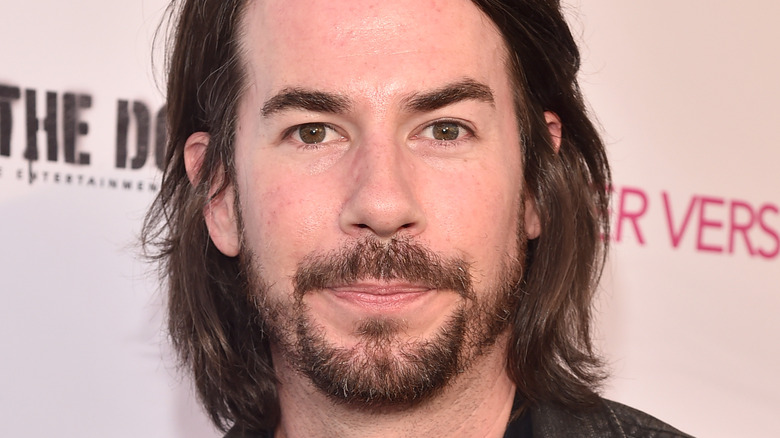 Jerry Trainor is worth an estimated $1.5 million, according to Celebrity Net Worth. Before he hit it big on Nickelodeon's "iCarly," the star worked on "ER," "Malcolm in the Middle" and three episodes of MTV's "Undressed," according to a 2010 interview with the Daily News. Trainor penciled in gigs around day jobs like at Starbucks and the Geffen Playhouse box office to make ends meet, per the outlet. But as those wound down, he was seemingly grateful for the traction, as "iCarly," which premiered in 2007, was getting quite popular. "I feel wanted, I feel grateful," he said. "It feels like I'm locking into something people like. That's a good feeling. To be in L.A. for a while and to start having successes – and to have them simultaneously — is great."
Trainor now creates Cameos in his spare time and it's clear he enjoys a profit from that. He's also lent his voice to animated series like "T.U.F.F. Puppy" and "Bunsen Is A Beast" after "iCarly" wrapped. While he's far from Miranda Cosgrove's impressive $10 million net worth, it seems the "iCarly" reboot could make Trainor an in-demand figure for other roles … and his net worth will only continue to grow! "People come up and say great things, and that makes me feel good," he told the Daily News. "I'm doing what I love. I would imagine I come off as a happier person than when I was working day jobs."
Source: Read Full Article