With a title that's hard to miss, HBO's "House of Ho" hit the streaming network to major attention. The series introduced viewers to the Ho family, beginning with Binh Ho and his wife, Hue Ho, who immigrated to the United States from Vietnam, according to HBO. The couple moved to the U.S. with limited money and resources and became multi-millionaires.
Interestingly, as Vulture notes, audiences never really find out how the Ho's got so rich but the storyline makes much of the American Dream ethos that often becomes intertwined with the immigrant story: family comes first and hard work pays off.
"House of Ho" is one of the many popular reality TV series that makes an entire storyline out of following the wealthy. There's "Fabulous Lives of Bollywood Wives," "Bling Empire," or the classics like the "Real Housewives" franchise or "Keeping Up with the Kardashians." Clearly, booming business is a booming business. So while we fell in love with the Ho family during Season 1, what's the story with "House of Ho" Season 2? Keep reading.
Will we get Season 2 of 'House of Ho?'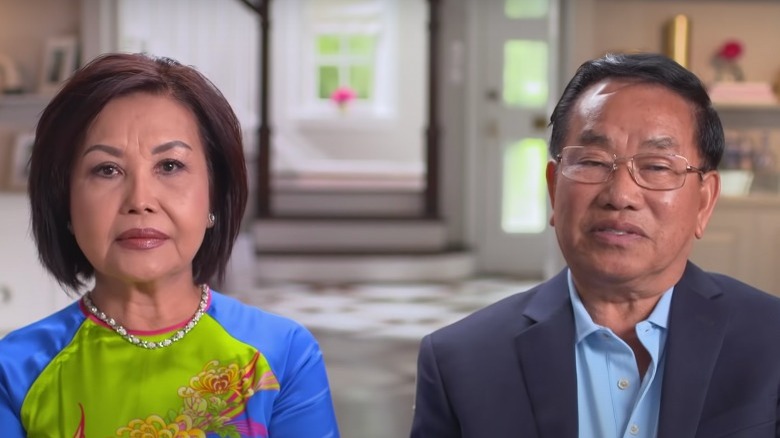 Season 1 of "House of Ho" graced our screens on July 16, 2020, according to Tonight's TV. So when are we getting Season 2? As of this writing, HBO has not confirmed or announced a following season for the Ho family, per Elite Daily. As the outlet notes, HBO makes no promises of second seasons for its original programming, unlike Netflix, which originally guaranteed follow-up seasons for its original content.
This isn't necessarily a nail in the coffin for the popular show. Production for films and television has been majorly stalled by the coronavirus pandemic. As The New York Times notes, "[t]he pandemic created a break in the boom time known as Peak TV, a gilded entertainment age of limitless home-viewing options." It's a difficult position for production because TV consumption spiked rapidly, which comes as no surprise since so many were stuck at home. With this increase in demand, it's entirely possible that HBO will renew "House of Ho." We can only hope.
Who's in the cast of 'House of Ho?'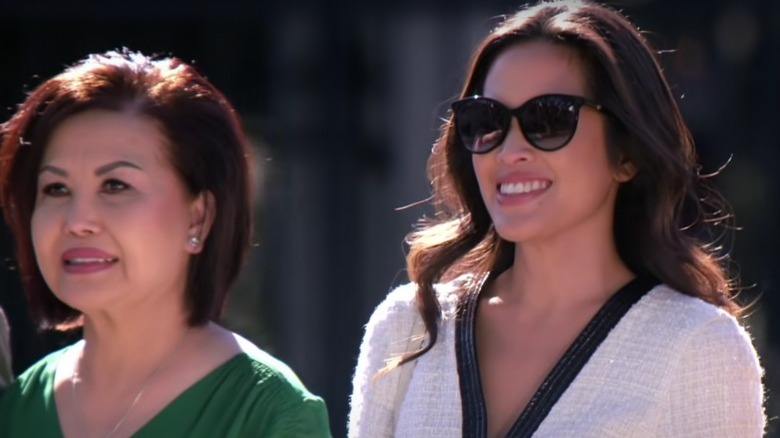 "House of Ho" gave us an inside look at the Ho family. Obviously, there was Binh Ho and wife Hue Ho, the parents, but a major appeal to the series was getting to know their children. There's Judy, the eldest, who previously worked as a lawyer and grapples with the fallout from her recent divorce in Season 1, per Vulture. Then there's her younger brother, Washington Ho, who is slated to fill in the role of his father as head of the family's empire, according to the outlet. There's palpable tension between Washington and his wife, Lesley, who seems to struggle with the Ho family, especially her mother-in-law, Hue.
The Ho family is very traditional and are practicing Catholics, per Vulture, and the Ho parents seem to show a continuous preference for their son, Washington. Interestingly, there's another son in the family, Reagan, who rarely appears. (Binh and Hue obviously love the American presidents!) Despite the occasionally ruffled feathers, "House of Ho's" central appeal is the importance of family, as HBO notes. Clearly, the Ho roots grow deep.
Why 'House of Ho' is so important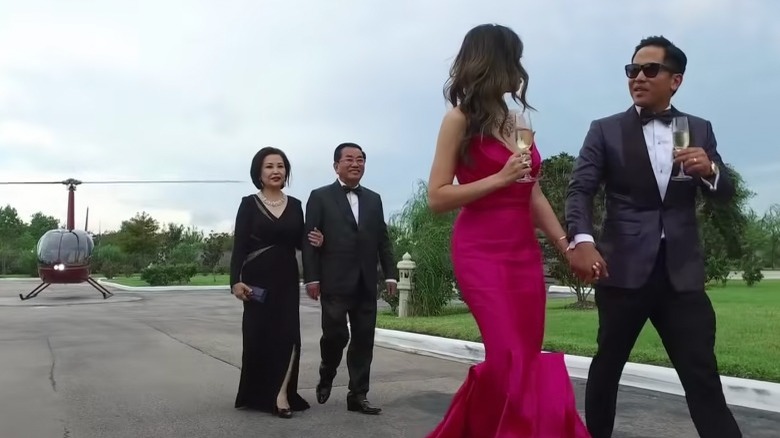 While reality TV that centers around the rich is nothing new, "House of Ho" offers something fresh and needed in the nebulous web of streaming networks. The show represents the lives of Vietnamese immigrants and their journey in the United States, giving voice to the Vietnamese American experience. As Elite Daily notes, much of the world of reality TV is "sorely lacking in Asian representation of any type." While there are strides in the right direction and "House of Ho" is part of this, there's not enough diversity in what can often feel like a white-dominated landscape.
In fact, according to Deadline, the Asian Pacific American Media Coalition (APAMC) on the report card of 2018-2019 TV seasons, the inclusion of Asian Pacific Americans "barely move[d] at all." Hopefully, HBO takes note of this and opts to give the Ho family a well-deserved Season 2 because inclusive representation matters but also because it's just an awesome show.
Source: Read Full Article