Even if you have not seen one nanosecond of this season of The Bachelorette…you've probably at least heard of contestant Jed Wyatt. He's a Nashville singer who has essentially violated every single unspoken rule of the Bachelor universe both on- and offscreen. It's all extremely messy. Here's everything you need to know about this dude.
First thing's first…here's what his Bachelorette bio says.
"Jed is an adventurous singer/songwriter from Tennessee who is looking for a forever type of love. Jed finds it easiest to express his feelings and be vulnerable through his music; but after his last relationship ended terribly, Jed stopped making music and said it was one of the hardest times in his life. Will Hannah be able to help this songbird sing again?"
Honestly, it sounds like we're laying the groundwork for a sequel to The Last Song. Anyway, here are some fun facts about Jed that ABC shared with us: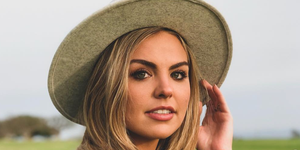 He's probably going to write Hannah a love song.
So, yes, Jed is a musician. If you've been watching this season, you've probably already seen him perform a few times. He was obviously the most talented contestant in the Mr. Right pageant in the second episode.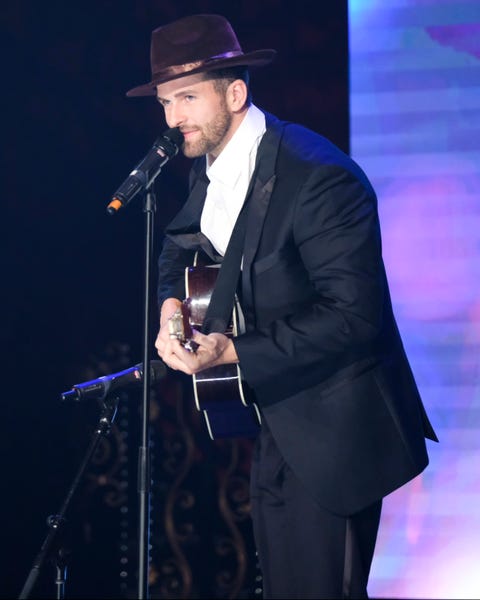 Selfishly, I hope that Jed makes it far in this season. If he falls in love with Hannah—whether they get engaged or not—we'll probably get some Jed jams out of it. You can stream his songs on Spotify and Apple Music, BTW. Oh, and here's a cute li'l acoustic music video from his official YouTube music channel.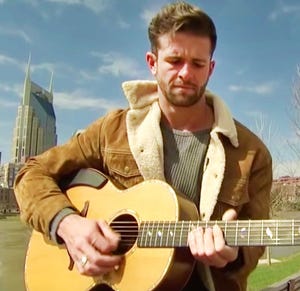 In fact…he came for the wrong reasons.
On the fourth episode of the season, Jed went to Boston on a one-on-one with Hannah. He opened up and told her that he originally came on the show to gain exposure as a musician. Um, shady! He was able to save himself by telling Hannah that although he was initially in it for the fame…he's really starting to have feelings for her. Our Bachelorette seemed surprisingly okay with it, as the two had a pretty great date. Fine, but I'm keeping an eye on you, Jed!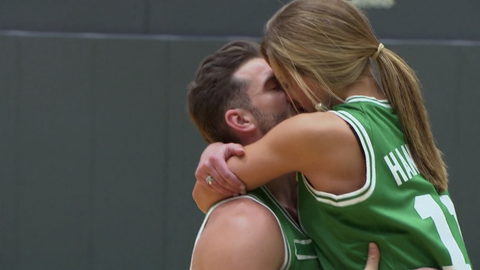 He also had a girlfriend when he went on the show!
As if promoting his music career under the guise of fighting for Hannah's heart wasn't already bad enough…Jed left a girlfriend back at home. He told her that he was just doing it to get a platform for his music, and that he'd be back for her soon enough. When he was finished filming, he totally ghosted her. Way harsh, Jed. It later came out that he also allegedly cheated on her before going on the show.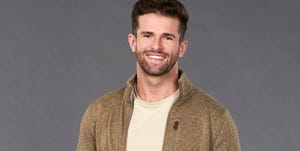 He appears to have been a burlesque dancer.
Another thing you may have noticed during the Mr. Right pageant is that Jed is totally jacked. According to this promotional post for Music City Male Revue, it seems as though he used to be a burlesque dancer. Just so you know, that is different than being a stripper because there's no nudity. Music City Male Revue describes it as a PG-13 experience.
https://www.instagram.com/p/BnY4J1CnmkR/
Saturday is almost here!!! Get your tickets!! . . . (Info here ⬇️⬇️⬇️) @musiccitymalerevue @jedwyatt . . . #musiccitymalerevue #musiccity #musiccitybutts #maledancers #cowboys #brolesque #boylesque #muscles #bachlorette #bachloretteweekend #bachlorettepartyweekend #party #fun #laugh #goodtimes #photography #photographer #freelance #nashville #downtown #therootcellar #bbkingsbluesclub #thingsofstone
A post shared by @ thingsofstone on
Here's one more photo. You know, for research purposes
https://www.instagram.com/p/BnO37uOHX6A/
My friends know how to entertain! Great job yesterday Alex, Alec, & Jed! My new Nashville obsession is @musiccitymalerevue 😍 the funniest, hottest, most entertaining show I've seen in a while in NashVegas! 👏👏🔥
A post shared by Katie Kaupp (@katiekaupp) on
He looks like Nick Viall.
Do you spend half of Jed's screen time trying to figure out why he looks so familiar? It's probably because he looks exactly like Bachelor alum Nick Viall.
is it just me or do nick viall and jed look like they could be related? #thebachelorette pic.twitter.com/ZNRCnh3nKu
He doesn't have the most promising astrological compatibility with Hannah.
Jed's birthday is January 19, which means he's a Capricorn. Hannah's birthday is September 24, which makes her a Libra. Unfortunately for Jed, the three most compatible signs for Hannah are Leo, Taurus, and Aquarius. I'm going to need someone to snatch Jed's birth time so we can analyze his whole GD birth chart and see if these two have a real chance.
If you're into spoilers…you should know that there are a few whispers about who Hannah will end up with at the end of the season. Personally, I'm steering clear, but just know that you can totally see who she chooses right here.

Source: Read Full Article