Dexter: New Blood welcomed a cast of almost entirely new faces. Johnny Sequoyah joined the Dexter family as Audrey, daughter of Angela Bishop. Audrey gets close with Dexter's son Harrison, and the two eventually become more than friends. Audrey is a warm-hearted and passionate person, and Sequoyah has a few things in common with her character.
Johnny Sequoyah plays Audrey in 'Dexter: New Blood'
Audrey is the daughter of Chief of Police Angela Bishop. She is friendly and warmhearted, immediately welcoming Harrison to Iron Lake. Audrey has been through her own share of losses already. She tells Harrison that her biological mother abandoned her and her father died not long after marrying Angela. Audrey understands feeling like an outsider, not fully a part of the Seneca nation because she is only Seneca on her dad's side.
Harrison and Audrey share a lot together and eventually sleep together. However, Audrey isn't blind to Harrison's darkness and she begins to pull away after she sees him purposely break a student's arm. Audrey also learned quite a few skills from her police officer mother, such as how to use nunchucks.
Audrey is also an activist and aware of the issues surrounding her community. She wears a Missing and Murdered Indigenous Women shirt early in the series. She is also seen protesting the actions of petrol billionaire Edward Olsen in the first episode of Dexter: New Blood.
Johnny Sequoyah has a few things in common with her character
Sequoyah is a 19-year-old actor, so this might be fans' first time seeing her on TV. In an interview with TV Fanatic, Sequoyah revealed that she and Audrey have a few things in common. "There's a good amount of me in Audrey! I have an activist spirit in the same way she does, and I am loyal to those I care about," Sequoyah said. "I relate to her sassiness too! I'm not as sassy as her, but I definitely have some in me!"
Although the theme of Dexter: New Blood is "fathers and sons," Angela and Audrey's mother/daughter relationship has an important part to play in the revival. "I also have a special connection with my mom," Sequoyah told the outlet. "She's my person. I think that Angela and Audrey have a beautiful relationship, even if you don't see that much of it in the show. It's years of building trust. "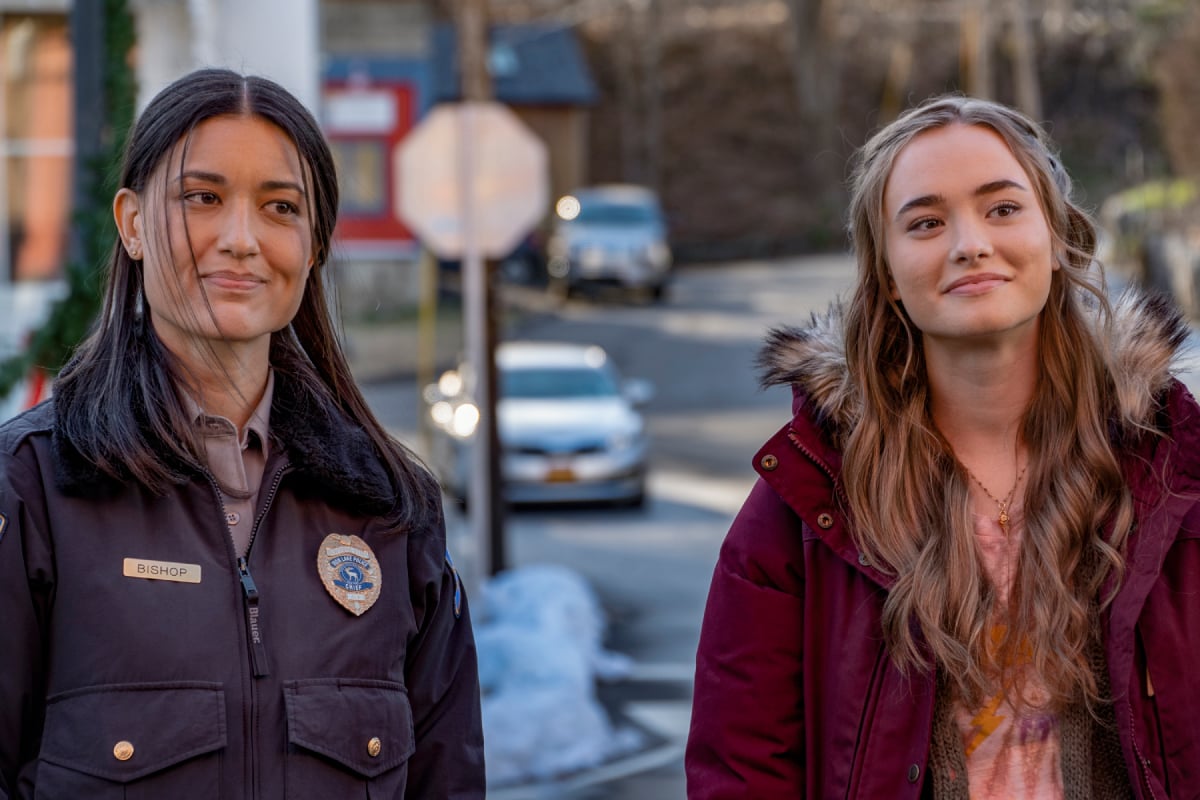 "It's an interesting parallel to the Harrison/Dexter relationship, seeing how Audrey and Angela have built this relationship that is not necessarily based on blood but on loving and trusting each other," she continued. "In contrast, Dexter and Harrison are trying to develop their relationship."
What's next for Audrey in 'Dexter: New Blood'?
With only one episode of Dexter: New Blood to go, it seems like a lot will go down in episode 10. Angela has been getting closer and closer to the truth about Dexter, but Audrey knows nothing of that. In fact, she is in the dark about Kurt's crimes as well.
The promo clip for episode 10 shows her saying to Harrison, "No one will tell me what's happening." While it doesn't seem likely that Harrison will tell Audrey everything, she's probably in for some big surprises in the season finale.
Dexter: New Blood airs on Showtime at 9 p.m. ET on Sundays.
Source: Read Full Article