David Zayas also has thoughts on how Dexter Morgan's story should end. The former blood spatter analyst slash serial killer is currently in hiding after faking his death eight years ago. But after a tragedy forces him to fall into old habits, his new life becomes threatened by his past. Time will tell what happens to him, but Zayas hopes he'll (finally) get caught.
'Dexter: New Blood' continues Dexter's story
In Dexter, Zayas played Angel Batista, one of Dexter's colleagues at the Miami Metro Police Department. They grew close over the course of the show and were friends until Dexter fled Miami and went on the run in the series finale. Now, almost a decade later, Dexter is living in the fictional small town of Iron Lake, New York, under the name Jim Lindsay.
That means there aren't many original characters in his orbit. However, Angel does come up, in Dexter: New Blood Episode 5. In the episode, Dexter's girlfriend, police chief Angela Bishop travels to a police conference and meets with Angel to discuss Iron Lake's missing person problem.
He tells her about a similar investigation involving the Trinity Killer, which was cracked by officer Debra Morgan. He explains that she's dead now along with her brother, who left behind a son named Harrison.
His comments, coupled with her knowledge of comments Harrison made about his father's identity, motivate her to look more into her boyfriend and, she ends up discovering Jim is a front.
Zayas on Dexter's fate
Dexter is great at getting away with things no matter how difficult they seem. But Zayas hopes that won't be the case. Asked if he would want the character to get caught, he told Entertainment Weekly: "That's a difficult question to answer, but I guess I'm going to say that ultimately truth is going to set you free. So I would say yes."
Fans will recall that Angel actually witnessed Dexter kill Oliver Saxon in Dexter Season 8 after shooting Debra Morgan. "But he just lets it go," Zayas recalled. "I'm talking about when Dexter takes the pen and stabs the guy in the neck."
He continued: "Me and Quinn [Desmond Harrington] see the video, look at each other and we just leave it as self-defense when it's pretty obvious — when you're a good cop — that it wasn't. I tried to negotiate to myself, "why he would let it go?" And then I realized that if it was someone close to me that I respected and loved … I think it could go either way."
But will he get away with it again?
Dexter went eight years without killing after Saxon, but that changed with Iron Lake bad boy Matt Caldwell. Now, a conflict is on the horizon between him and Matt's father, Kurt Caldwell.
A former big rig driver, Kurt "realized the American dream by going from driving big rigs, just like his father did, to now owning several trucks and the local truck stop. Powerful, generous, loved by everyone — he's a true man of the people. If he's got your back, consider yourself blessed. But should you cross Kurt, or hurt anyone that he cares for, God help you."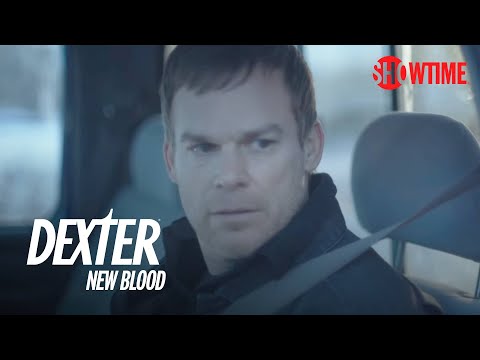 Viewers have also learned that Kurt is a serial killer like Dexter, except he targets women who are transients and runaways. He's exactly the kind of person Dexter would go after, but he has to find out about Kurt first.
The show airs at 9 p.m. ET on Sundays. Watch it on Showtime.
Source: Read Full Article