Spanning 6 seasons and 128 episodes, there is no shortage of drama within Dawson's Creek. However, there were some storylines that were particularly salacious. One such storyline involved Joshua Jackson's Pacey Witter losing his virginity to his sophomore English teacher, Tamara Jacobs. But how does Jackson feel about that storyline today and why was it even included in the hit drama series to begin with?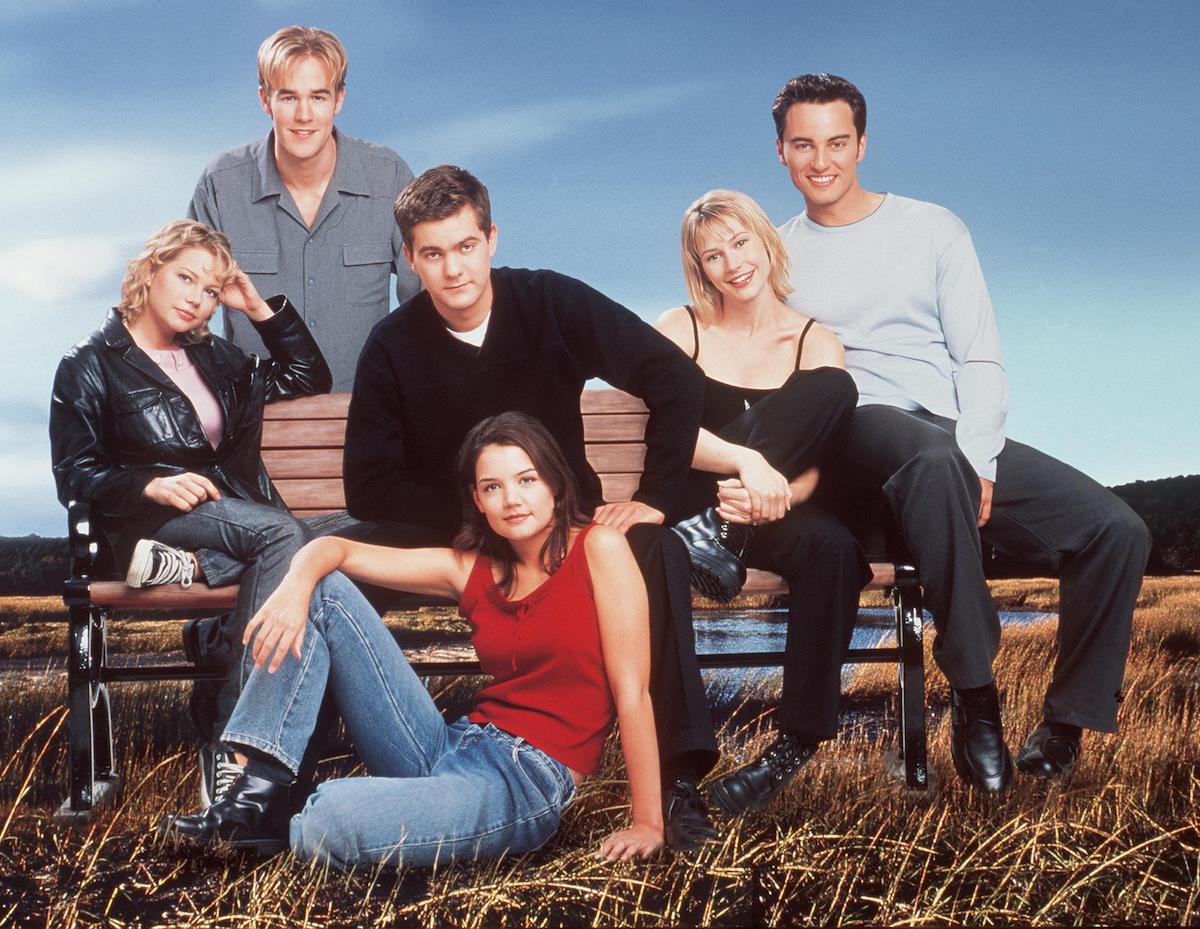 How the affair between Pacey Witter and his English teacher, Ms. Jacobs, began
Fans will recall that Pacey met Tamara in the video store prior to learning that she was his new English teacher. But despite the fact that Pacey was an underaged boy and her student, Tamara entered into a sexual and romantic relationship with him. Naturally, fans of Dawson's Creek know that Pacey unwittingly spilled the beans about their relationship. Though he took the fall for it, stating that it was merely a rumor he'd started, it effectively put an end to their relationship. Soon after, Tamara wisely chose to leave town to save herself from further embarrassment.
The creator of 'Dawson's Creek' received criticism for the storyline
Of course, the storyline was particularly polarizing. In fact, Kevin Williamson, who created Dawson's Creek, once revealed that the only pushback he ever got from the network was due to Pacey and Ms. Jacobs' love affair. "The only flak we ever got was for that storyline," Williamson revealed to The Hollywood Reporter. "Jamie Kellner, who was the president of The WB at that time, didn't say we couldn't do it but he was the father figure who would come in and ask, 'How long is this storyline going to last?' We told him six episodes and he responded: 'OK, that'd be a good thing.' There was a lot of criticism about that storyline and he was having to take all the flak for it."
Joshua Jackson reflects on the salacious teacher/student storyline
Williamson has been candid about the fact that he has absolutely no regrets about including such a storyline. But how does Jackson feel about it now, decades later? In a recent interview with Insider, the Dawson's Creek alum shared his thoughts about Pacey's requited feelings for Tamara. "I think it is real for a younger person to have sexual desires for an older person," the Dr. Death star shared. "But I think the onus remains upon the older person to be the adult and recognize that that's inappropriate."
Continuing on, Jackson revealed that Dawson's Creek could have potentially handled the storyline differently. However, he doesn't see the inclusion of the storyline as inherently bad because he feels that mistakes are a natural part of the human experience and it's OK to shine a light on them through honest storytelling as long as they are not romaticizied. "I think it's necessary to show storylines that have humans making mistakes," Jackson added. "I don't think we presented it as a beautiful or romantic thing." Clearly, Jackson has thought quite a bit about his character over the years. As disturbing as the storyline was, Pacey seemed to come out of it relatively unscathed.
Source: Read Full Article