Bosch might be over, but Harry Bosch's work isn't done. The principled detective at the heart of Amazon's long-running series is set to appear in another show, this time for Amazon's free streaming service IMDb TV. Recently, author Michael Connelly shared some important details about what fans can expect from the Bosch spinoff. 
The new 'Bosch' show doesn't have a title, but Michael Connelly has some ideas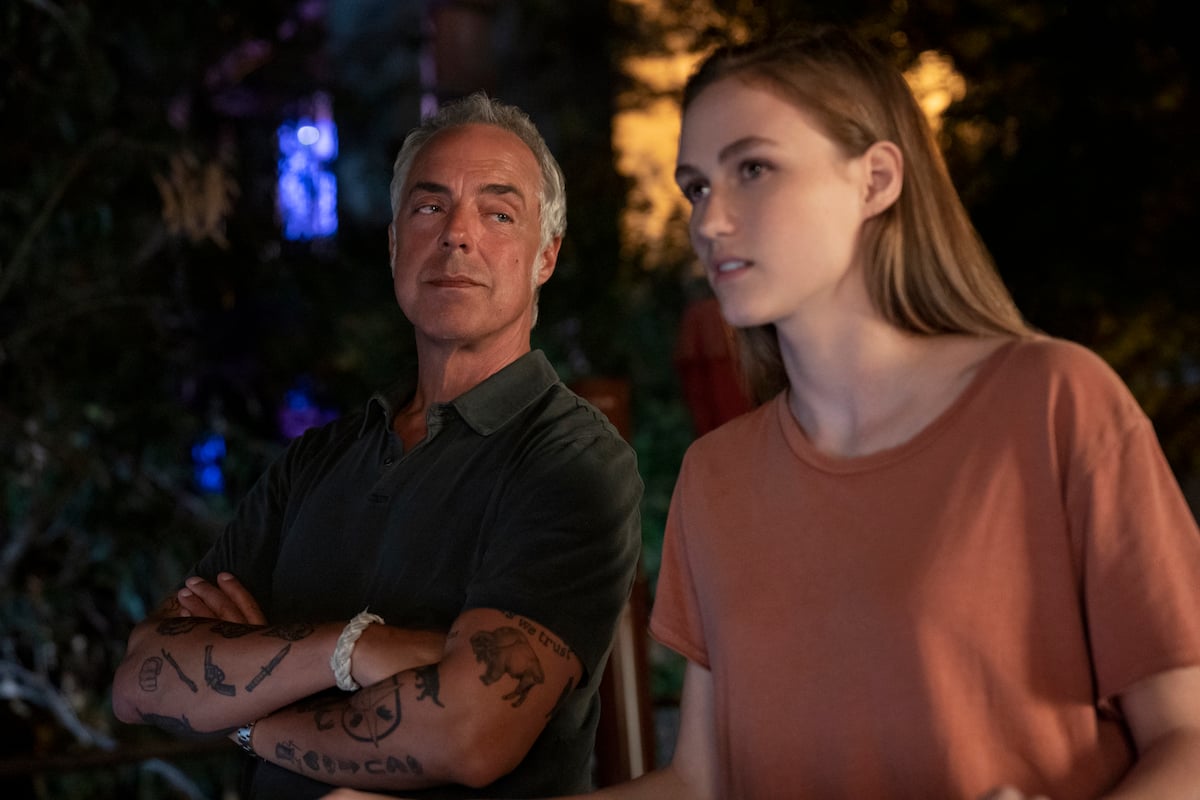 Connelly penned the series of novels on which Bosch is based and is an executive producer on that show and its spinoff. In a recent interview with Newsweek, he shared some updates on the new series, including that it might be called Bosch or Bosch PI. However, either of those titles raises some potential issues, he pointed out. 
"If you call it just Bosch or just Bosch PI, we hesitate because [while] it's a great thing to bring over the audience — it's very recognizable, Bosch PI — it does not serve the other things we're doing with Maddie Bosch and Money Chandler. We're really building up these two other characters," he explained.
Titus Welliver will be reprising his role as Bosch in the IMDb TV series. Madison Lintz and Mimi Rogers will both be returning as Maddie Bosch and Honey "Money" Chandler, respectively. 
Still, no title has been ruled out — yet.
Bosch PI is "on the list but the list is long," Connelly said. "Nothing has been vetoed yet because we're still unsure what to do."
The 'Bosch' spinoff will be based on 'The Wrong Side of Goodbye' 
The show's title might still be up in the air, but the source material for the first season is confirmed: Connelly's 2016 novel The Wrong Side of Goodbye. That's a shift from Bosch, which typically combined elements from multiple novels each season.
"We're really concentrating on one book, it's called The Wrong Side of Goodbye, which is to me, of all the Bosch non-badge books, really is an homage to the great PI writers and novelists," Connelly said.
In The Wrong Side of Goodbye, Bosch, now working as an independent investigator, is hired by an elderly, reclusive billionaire who wants to track down a former girlfriend whom he believes may have given birth to his son.
"It's very much one of my favorite books; it might be my favorite book because I finally get to the thing that inspired me to be a writer and that was the private eye novels of people like Raymond Chandler, Ross Macdonald and Dashiell Hammett," Connelly said.
Titus Welliver hints that Harry Bosch might be 'more dangerous' in new series
Bosch Season 7 ended with Harry Bosch handing in his badge and deciding to set up shop as a private investigator. It marks a start of a new era for Bosch and the new show will see his character adjusting to his changed circumstances. 
In an interview with Vulture, Welliver offered his take on how Bosch changes after he leaves the LAPD. 
"I read all the books, some of them multiple times, and something that I've always said to Mike Connelly is that there's something [special] about the books when Harry leaves the force," the actor said. "He's older, there's a different kind of vulnerability. He's not part of the police organization anymore.
"And the thing about Harry Bosch is that the more vulnerable you make him, the more you push him into a corner, where there's danger, he becomes more dangerous," Welliver went on to say. "The idea of that is very appealing to me."
Bosch Seasons 1-7 are currently streaming on Amazon Prime Video. 
Check out Showbiz Cheat Sheet on Facebook!
Source: Read Full Article