Ryan Wilder and the Bat Team will have a whole slew of infamous Batman villains to deal with when season 3 of The CW's Batwoman comes around. The network has already announced that Poison Ivy will have a significant story arc in the new season. And we know from the trailer that Mad Hatter will be terrorizing Gotham City in the Batwoman Season 3 premiere. Now, we know of another iconic villain who the Bat Team will have to take down. They are going to have their work cut out for them this season.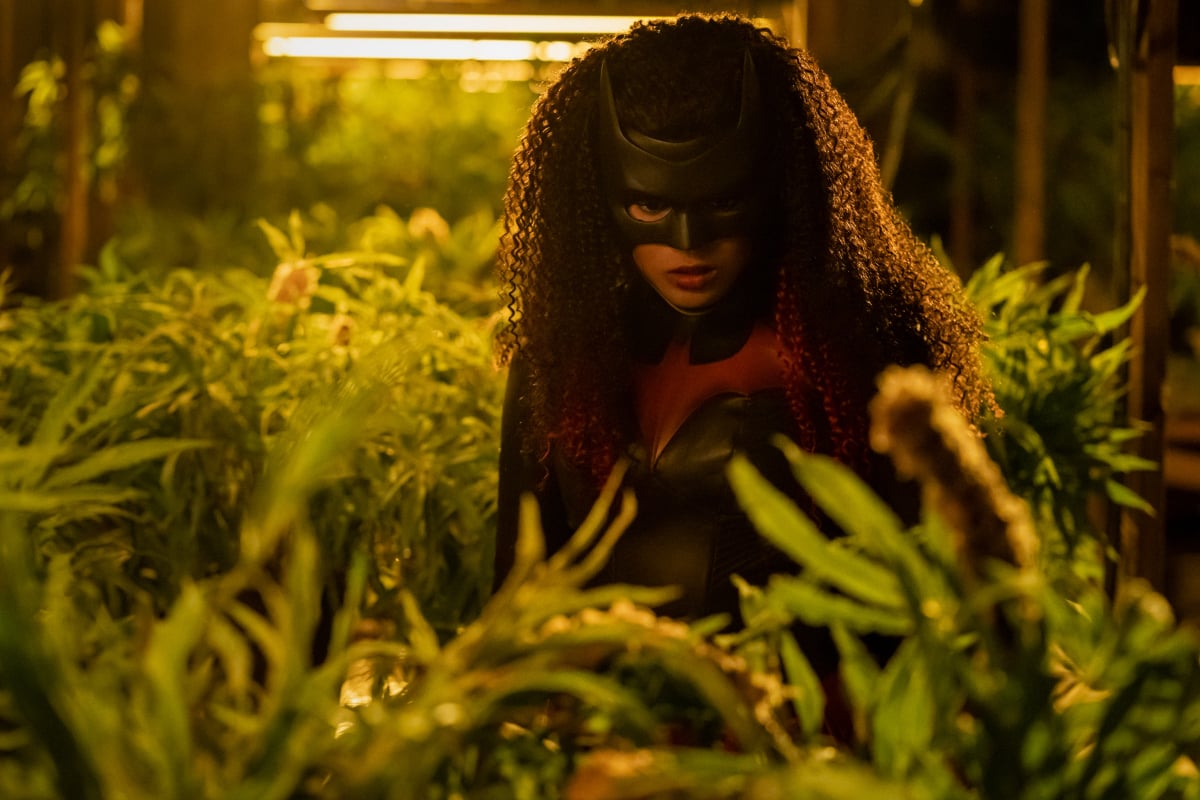 Villainous items on the loose in the season 2 finale
Batwoman Season 2 was a wild ride from start to finish. It featured the introduction of a new Batwoman, Ryan Wilder, after Kate Kane's plane mysteriously crashed. Her family and the public believed for a long time that she died in the crash. But the audience later learned that Black Mask abducted Kate. He then enlisted Enigma to brainwash her into thinking she was his daughter Circe.
In the Batwoman Season 2 finale, Alice stops Black Mask by spraying him with Joker's acid-spraying flower. The police later send him to Arkham. As for Circe, aka Kate Kane, Ryan and Alice worked together to make her memories resurface.
The police arrested Alice and took her to Arkham, where Ryan visited her. Alice told the new Batwoman that her biological mother is still alive. Kate decided to leave Gotham. But before she left, Kate gave Ryan her blessing to continue being Batwoman. Batman's collection of villainous items, including Poison Ivy's plants and Penguin's umbrella, are seen floating away down the river in the final scene. This ending will be the setup for Batwoman Season 3.
Killer Croc will appear in 'Batwoman' Season 3 Episode 2
Per ComicBook.com, The CW recently released a synopsis for Batwoman Season 3 Episode 2, "Loose Teeth." It reads, "A BITING CHANCE – When a new incarnation of Gotham's swamp slumming Killer Croc surfaces and starts racking up a body count, the inaugural team-up of Batwoman (Javicia Leslie) and Alice (Rachel Skarsten) is put to the test. But Alice isn't the only unwanted intrusion into Ryan's life when Jada Jet (Robin Givens) shows up at Wayne Enterprises, insisting on meeting the company's new CEO. Luke (Camrus Johnson) and Mary's (Nicole Kang) relationship is strained under the weight of a secret Luke is keeping, while Sophie (Meagan Tandy) finds herself becoming part of Ryan's inner circle. Jeff Hunt directed the episode written by Chad Fiveash and James Stoteraux."
It's safe to say that Killer Croc's teeth were among the villainous items in the river. And perhaps that's how a new Killer Croc will come to be. A random person might take an innocent swim in the water and end up becoming the next Killer Croc. Whatever the case may be, it will be epic to see Ryan face off against Killer Croc in Batwoman Season 3.
Everything we know about 'Batwoman' Season 3
The Bat Team will partner with Alice in Batwoman Season 3 to recover the villainous items from Batman's trophy collection. As a result, they will have to face off against various iconic Batman villains. Also, the audience will likely see Ryan trying to track down her biological birth mother after Alice confessed to her that she was alive.
The CW announced that Batwoman Season 3 would introduce many new characters. Along with Mad Hatter and Killer Croc, Poison Ivy, played by Bridget Regan, will cause chaos in Gotham City. Poison Ivy will have a more prominent role in the season and appear in multiple episodes. The network also announced that Robin Givens, Victoria Cartagena, and Nick Creegan will join the cast as Jada Jet, Renee Montoya, and Marquis Jet, respectively.
Batwoman Season 3 premieres on Oct. 13 at 9/8c on The CW.
Source: Read Full Article