Actor Anthony Mackie has had many notable roles throughout his 20-year career. But few are more celebrated than that of his recurring appearances in the Marvel Cinematic Universe. Playing a superhero has special meaning to the star. Here's why he compares it to getting an Academy Award.
Anthony Mackie portrays Sam Wilson in the MCU
Mackie's first appearance in the MCU came in 2014's Captain America: The Winter Soldier. In the film, his character, Sam Wilson, is a former pararescueman who helps Steve Rogers (Captain America) and Natasha Romanoff (Black Widow) in their fight against double agents within SHIELD and dealing with Bucky Barnes (the Winter Soldier).
The actor then went on to have a small role in Avengers: Age of Ultron (in which he's officially made an Avenger) and Ant-Man. In Captain America: Civil War, he is, naturally, on the titular character's team, and plays a larger part. In Avengers: Infinity War, he fights with everyone in Wakanda, and is a casualty of Thanos' snap.
It has been a career-making role for Mackie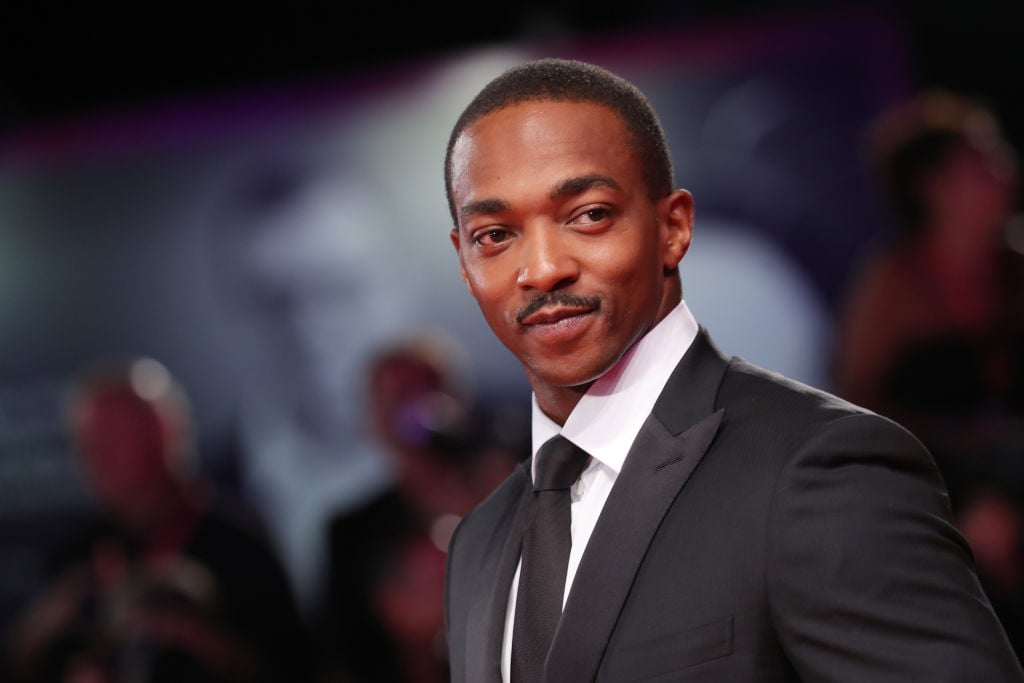 Just getting to be a part of the MCU, let alone such a crucial member, is a dream come true for Mackie. "When I started in this business, I told my agent at the time I wanted to be a superhero," said Mackie in a March 2020 Vanity Fair interview, calling getting the role of Sam Wilson "monumental."
He added, "The Falcon has been my Oscar. I feel like there are few rewards that could justify a career, a body of work, the way Marvel has entrusted with me this character. Not just for the African-American community, but the veteran community in general. I think what that character represents — not only to Marvel, but to America — is very important. And I'm very honored to play that role."
'Avengers: Endgame' brought his character a new task
Mackie isn't seen for most of Avengers: Endgame, given that he was dusted by Thanos. He appears in the final battle against the Mad Titan. After they win, he is there to say goodbye to Steve as he goes back in time to return the Infinity Stones. And then, he is gifted with Cap's shield by the man himself in a very memorable scene.
The actor explains that, at first, his son (who attended the premiere with him) didn't appear to be that impressed with his new title, but he later came around. "I don't care what anybody else on the internet says. My son said it was cool, so it's cool." Mackie, who has four children with his ex-wife, Shaletta Chapital, says that his role in the MCU "has become a way for my sons and I to bond over movies."
He'll star in 'The Falcon and the Winter Soldier' on Disney+
Now, Mackie is headed to the small screen to continue to play Sam Wilson. He and Sebastian Stan (Bucky) will reprise their roles in The Falcon and the Winter Soldier on Disney+. The miniseries is set to premiere on the streaming service in August 2020, making it the first debut of the Marvel-Disney+ offerings.
Source: Read Full Article