Actor Alexander Skarsgård dropped his pants basically in response to a shirtless Zac Efron at the MTV Movie Awards from a previous year, which he recently revealed in an IMDb video.
The MTV crowd swooned when Efron removed his shirt, revealing his ripped abs. So Skarsgård joked about how it was a pro move and that he did one better – removed his pants. Skarsgård's IMDb profile picture now shows the actor sans pants, which is where he explained why he went for the look.
Alexander Skarsgård dropped is pants because Zac Efron took off his shirt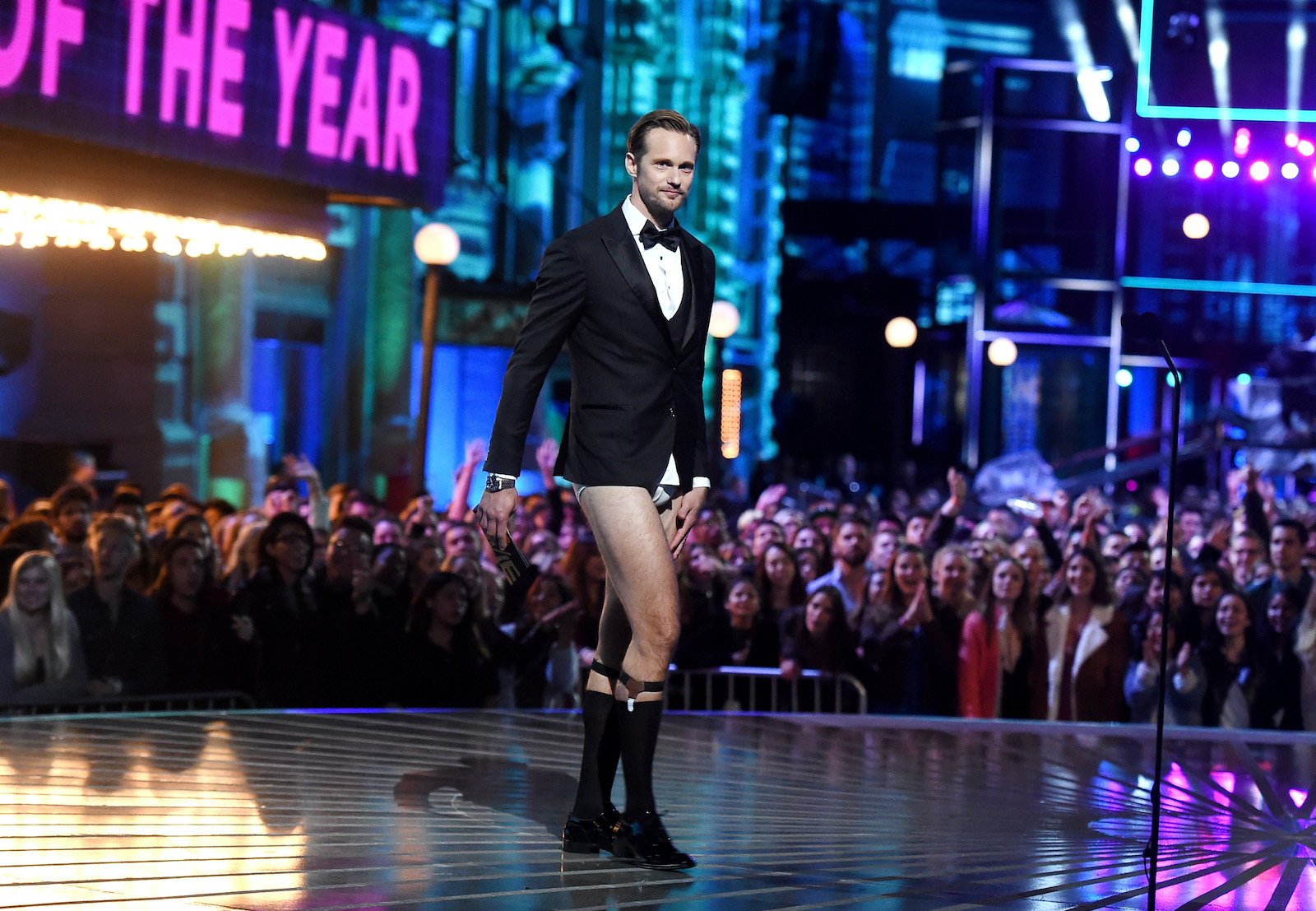 "The year before Zac Efron had taken his shirt off. He is so sexy," he reflected. So, "I decided to also show a little bit of skin. I couldn't take my shirt off because Zac had already done that, so I thought, 'Well, I'll take my pants off because it's equally sexy."
Samuel L. Jackson cringed during the MTV moment
Skarsgård seemed to relish the moment. But Jackson cringe-laughed when his co-presenter showed up in his tightie-whities. "You're not wearing any pants," Jackson astutely observed during the 2016 awards ceremony (via People).
"Nope, no pants," Skarsgård proudly replied.
Jackson asked the obvious question of why. And Skarsgård cleverly replied, "Me Tarzan," Skarsgard said knowingly. "Gotta give the fans a little skin." And then referred to Efron. "I was going to go shirtless, but then someone told me Zac Efron did that two years ago here," he dished.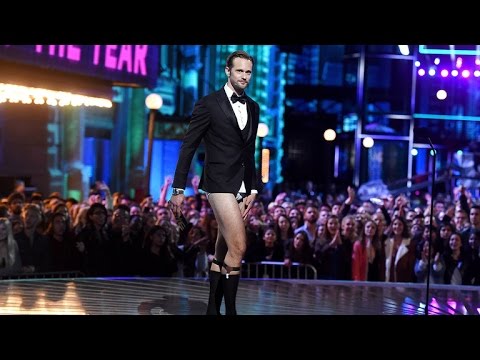 Skarsgård also opted for the pantless look because "it's just as sexy, but a little bit classier and – dare I say – more sophisticated. No offense, Mr. Efron," he joked.
Jackson finished the bit with, "You definitely do look classy and sophisticated," he remarked.
Zac Efron denies he was the one who removed his shirt
Although Skarsgård saluted Efron's shirt removing moment, Efron said he didn't do it himself. He took the stage during the 2014 MTV Movie Awards to receive the popcorn trophy for Best Shirtless Performance and Rita Ora ripped Efron's shirt off.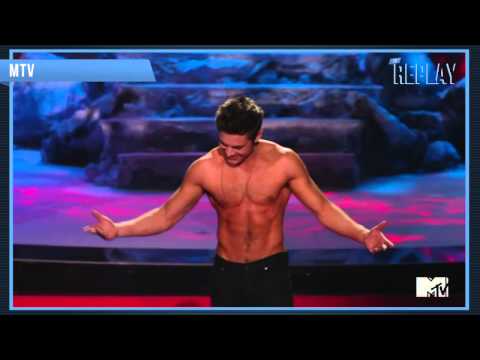 He claimed he did not anticipate Orca was going to rip off his shirt. "No I did not [know] honest to God," he said on Kyle Sandilands and Jackie O's morning show (via Daily Mail). "I had no idea. I had some sort of terrible speech planned, I was having a mild heart attack up there and Rita, bless her heart saved me."
Efron was struggling to find the right words when he got on stage, so having Orca there as a nod to the award he recevied was actualy a life saver for him. "She's really cool man, I said, 'Thank you so much'. She was like, 'Really?' I said: 'Yeah you saved me from a pretty embarrassing speech."
Source: Read Full Article