Today Show hosts Al Roker and Savannah Guthrie had an emotional message to deliver on Monday morning as they wished a special friend of the show a happy birthday.
Miles Edgeworth, the son of a former Today audio technician who died in 2020, turned 21 years old on Monday. See the Today team, from whom Hoda was absent this morning, wish him happy birthday in the video below.
WATCH: Today wishes Miles a happy 21st birthday
After the team had wished Miles a happy birthday, Al went on to share a sweet anecdote about his late father Larry.
"Larry used to bring Myles over to the Thanksgiving Day parade… and I watched him grow up," the Today anchor explained.
MORE: Today's Savannah Guthrie in disbelief as she shares heartwarming family update
Larry Edgeworth passed away aged just 61 in March 2020 after he was taken ill with Covid. The Today Show left several tributes to him at the time to express their shock and sadness at his death, with Savannah Guthrie calling him a "protector" who was "a very, very loved person at NBC."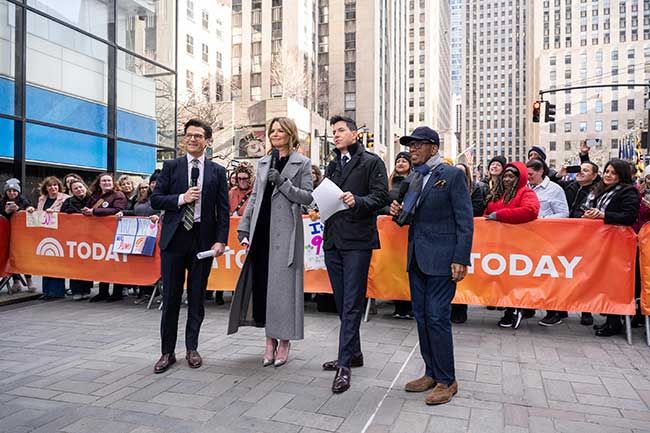 The Today Show hosts were presenting outside when they wished Miles happy birthday
"Everybody has a story about Larry," she continued. "He was just so loved. We were on the campaign together back in 2008, and we traveled for two solid months together. Every morning, every night we were all together, and he was unfailingly kind and professional and loving.
"He just had this way of feeling like he had your back, like you were safe in his hands in every way… My heart goes out to his family," she said.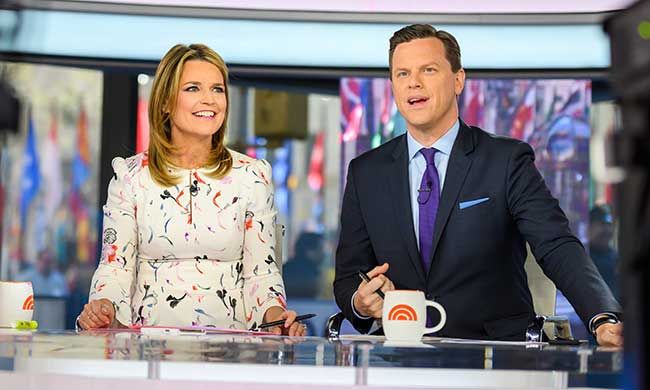 Savannah and Willie left tributes to Larry in 2020
In another tribute left by the show, Sunday Today anchor Willie Geist said: "For more than 25 years, Larry Edgeworth was a beloved audio technician here at NBC. Larry traveled the world with his gear, making sure all of you could hear clearly the sounds of war, of national disasters, of political conventions, of Olympic games, of people telling their stories, in times of joy and tragedy.
DISCOVER: Al Roker's concerning health woes – everything he has said about his ongoing battle
"Along with his microphones and mixer, Larry always brought to the job a warm smile, a memorable laugh, a big hug, and a question about your family, which usually included the names of your kids," he continued, before finishing: "He was a great sound man, but so much more."
Read more HELLO! US stories here
Source: Read Full Article