Ariela Danielle and Biniyam Shibre welcomed their baby boy on 90 Day Fiancé: The Other Way. But just as he started to enjoy those first days with his son, Biniyam admitted he feared losing his family once again.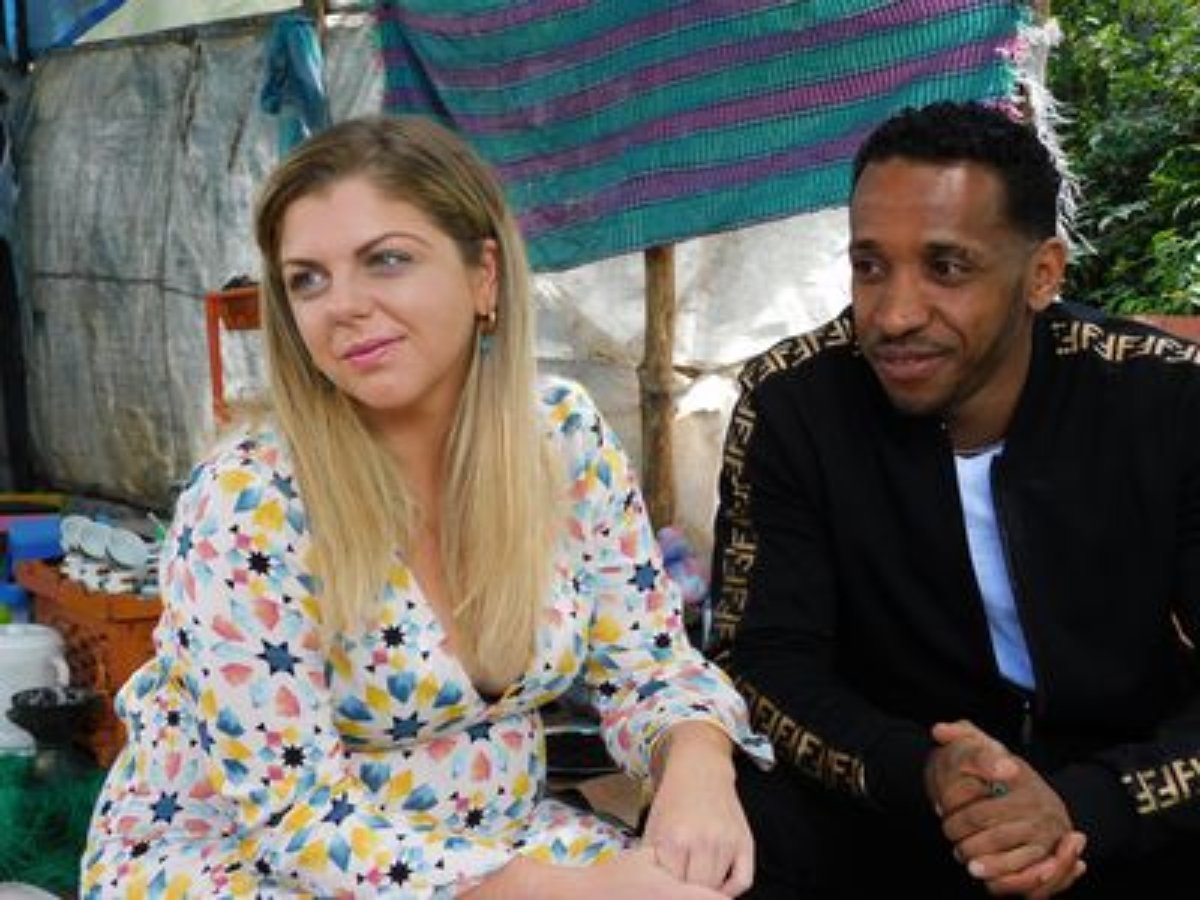 The '90 Day Fiancé' star has a son from a previous marriage
Earlier this season on 90 Day Fiancé: The Other Way, Ariela mentioned that Biniyam was previously married to an American woman with whom he shares a child. As reported by The Hawkeye, his ex-wife, Bria, secured a way for Biniyam to visit the United States for the birth of their son, Simon, after learning of his rare congenital disability.
On his Instagram page, Biniyam has shared pictures with Simon, indicating he did spend time with him. But in more recent posts, he claimed his ex no longer lets him see to their son.
"This is my beautiful son Simon," he captioned a 2019 photo of his son. "I love him so much. It's been about a year now since he was taken from me. But I never lose hope that I will see him again."
Biniyam and his ex had a bad break up
On 90 Day Fiancé: The Other Way, Ariela noted that she wasn't privy to all the details surrounding Biniyam's divorce. But in one of his Instagram posts, Biniyam indicated suspicions of infidelity might have caused the break-up.
"I want to say that I loved my ex-wife and my family," Biniyam wrote on Instagram.  "I never cheated on her, I never wanted a divorce. The message on my phone was just a hello from an old friend. It was just a reason she needed to leave. I still don't understand what happened. Even though I have a new life, I am still confused and still hurt. Every day I miss my son. I haven't seen him for two years, I just want my son. I just need my son."
On '90 Day Fiancé: The Other Way,' Biniyam worries he'll lose this family too
After a harrowing emergency c-section, Ariela and Biniyam became the proud parents of a healthy baby boy. Biniyam doted on his newborn son and noted how happy he was to have him in his life. But he also admitted how much he missed his first child.
"When my child was born, I was so happy," Biniyam told 90 Day Fiancé: The Other Way producers. "But also, he reminded me immediately of my first son."
As he shopped for essentials for his newborn, Biniyam told his sister he missed Simon and feared the past would repeat itself. "I really miss my firstborn child," he confessed. "It's been very long since I've seen him. I don't want this to happen again. I have a little fear in me."
Biniyam suggested that his recent fights with Ariela were becoming more worrisome. "Me and Ari have been fighting more," he said to the cameras. "We have spent time arguing over a name and if he will be christened, but I don't want to push Ari away. I'm so scared 'cause I don't want to lose my family again."
Fans will get to see more of Ariela and Biniyam's relationship journey as 90 Day Fiancé: The Other Way continues. New episodes air Sundays on TLC.
Source: Read Full Article