"Hound Dog" remains one of Elvis Presley's most famous songs. During an interview, Kane Brown said that Elvis' "Hound Dog" and "Blue Christmas" had a profound effect on him. Kane discussed why he became interested in the King of Rock 'n' Roll in the first place and what he thought of Elvis' songs as he grew older.
Kane Brown wishes he could have performed on this classic Elvis Presley album
During an interview with the Pittsburgh Post-Gazette, Brown was asked what music he enjoys that could surprise fans. "Sam Cooke, Elvis," he replied. "Usually that is what surprises people the most, from what I can tell when I mention it."
Billboard asked Brown to name a record he wished he could've performed on because he loved it so much. He named the famous compilation album 50,000,000 Elvis Fans Can't Be Wrong: Elvis' Gold Records, Volume 2. "[Elvis] had something about him," Brown said. "He could just sit on stage and sing and these girls would go crazy and feel like, y'know, they could relate to it."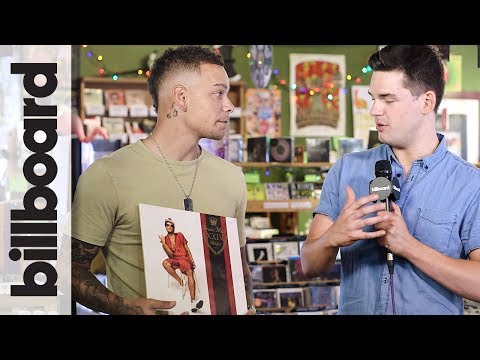 How Elvis Presley's Hound Dog' and 'Blue Christmas' inspired the country singer
In a New York Times article, Brown named his cultural necessities. One of them was the King of Rock 'n' Roll. "Elvis was just his own thing, man," Brown opined. "My nana was a huge Elvis fan; I remember she used to have this crazy bedazzled Elvis purse she would take everywhere, that was just his face blown up on a purse." 
Brown had a strong reaction to Elvis' songs as he grew up. "As I got older, I started listening to his music, and if you really listen, he's not scared to do anything," Brown said. "I find myself trying to sound like him all the time, on 'Blue Christmas' or 'Hound Dog.' However long this world goes on, he'll still be talked about."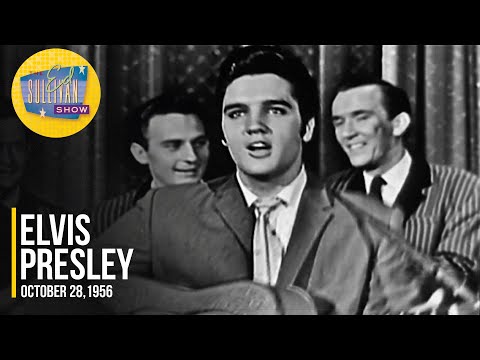 The way listeners in the United States reacted to Kane Brown's music
Brown's music has become popular in the United States. So far, 19 of his songs charted on the Billboard Hot 100. 
These songs are "Heaven," "What Ifs," "One Thing Right," "Famous Friends," "Be Like That," "Homesick," "Good as You," "Lose It," "Cool Again," "Memory," "One Mississippi," "Saturday Nights," "Last Time I Say Sorry," "Worldwide Beautiful," "Like a Rodeo," "For My Daughter," "Found You," "Ain't No Stopping Us Now," and "Used to Love You Sober."
Brown has found success on the Billboard 200 as well. Five of his albums/EPs reached the chart. They were Closer, Chapter 1, Kane Brown, Mixtape Vol. 1, and Experiment. Experiment is his highest-charting album. It spent one week at No. 1 and 97 total weeks on the chart. Brown has repeatedly taken inspiration from Elvis and that seems to be paying off.
Source: Read Full Article