Megan Thee Stallion was virtually unheard of several years ago, but she recently made a name for herself as one of the hottest rappers around. With hit singles like "Hot Girl Summer" and "Savage," Megan Thee Stallion is proving that she is here to stay.
Although the 25-year-old seems to be working hard and showing the world her best self, she recently made it clear that she is not here to promote perfection to her fans. In fact, Megan Thee Stallion is not afraid to share her flaws and let people know that she is human just like everybody else.
Megan Thee Stallion rose to fame a couple of years ago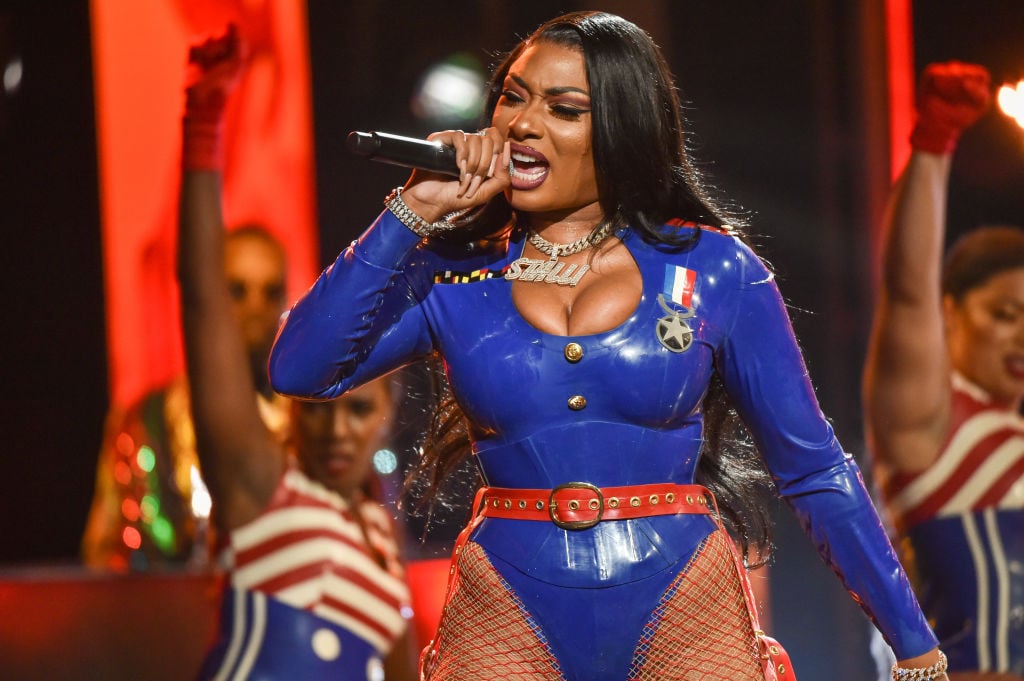 Megan Thee Stallion grew up in Houston, Texas, with a mother who was a rapper, so he herself started rapping when she was a teenager. She learned to write her own lyrics and even started performing at various places around the Houston area.
In 2013, Meghan Thee Stallion started attending Prairie View A&M University, where a video of her freestyling went viral. This led her to start working on her own mixtape.
Since 2016, she has released a few mixtapes, though she did not get mainstream attention until early 2019. This was when her song "Big Ole Freak" started earning recognition. It peaked at number 65 on the Billboard Hot 100 chart and was certified gold.
Later that year, she released a mixtape called Fever, which ended up charting at number 10 on the Billboard 200. She also collaborated with Nicki Minaj and Ty Dolla Sign on the song "Hot Girl Summer," which went platinum.
Megan Thee Stallion's popularity continues to rise in 2020. Most notably, her new song "Savage" has been going viral on TikTok thanks to a dance challenge inspired by it. Fans, influencers, and celebrities alike have all been dancing to the catchy track, putting Megan Thee Stallion's name out there even more.
Megan Thee Stallion is also working on her college degree
Although Megan Thee Stallion has a promising career in the music industry, she is still determined to graduate with a university degree. She is currently studying health administration at Texas Southern University.
She has shared that she decided to make time for school in order to honor her mother and grandmother, both of whom passed away last year. In an interview with Hollywood Life, Megan Thee Stallion said: "My grandmother was a teacher, and I started when my mom was alive and I feel like I definitely got to see it through. But it's for me to, school and my music were, like I said, both of my Plan As. So I've got to see it through."
Megan Thee Stallion admitted that she 'hates' the pressure to be perfect
Megan Thee Stallion seems to be doing quite well and is arguably an impressive artist. However, she is not one to conform to the pressure of being perfect and living up to an ideal image. In a recent interview with Marie Claire, the rapper made it clear that she is actually far from perfect, and that is okay.
"I don't know when it became the trend to be so motherf*****g perfect, but I hate it," Megan Thee Stallion said. "I know that I'm a mess sometimes, and it's okay to be a mess. It's okay to cry. It's okay to scream. It's okay to be angry. It's okay to go through a thousand different emotions."
She has also been true to this philosophy by owning up to her past mistakes. For example, after an old mugshot of hers surfaced online, Megan Thee Stallion came clean to fans about what happened.
Source: Read Full Article