Pop icon Madonna is raising eyebrows once again with her latest project. The singer released a graphic NFT series called Mother of Creation this week. The three video series depicts Madonna giving birth to various objects like trees, insects, and butterflies. Proceeds from the NFT will reportedly go to charity.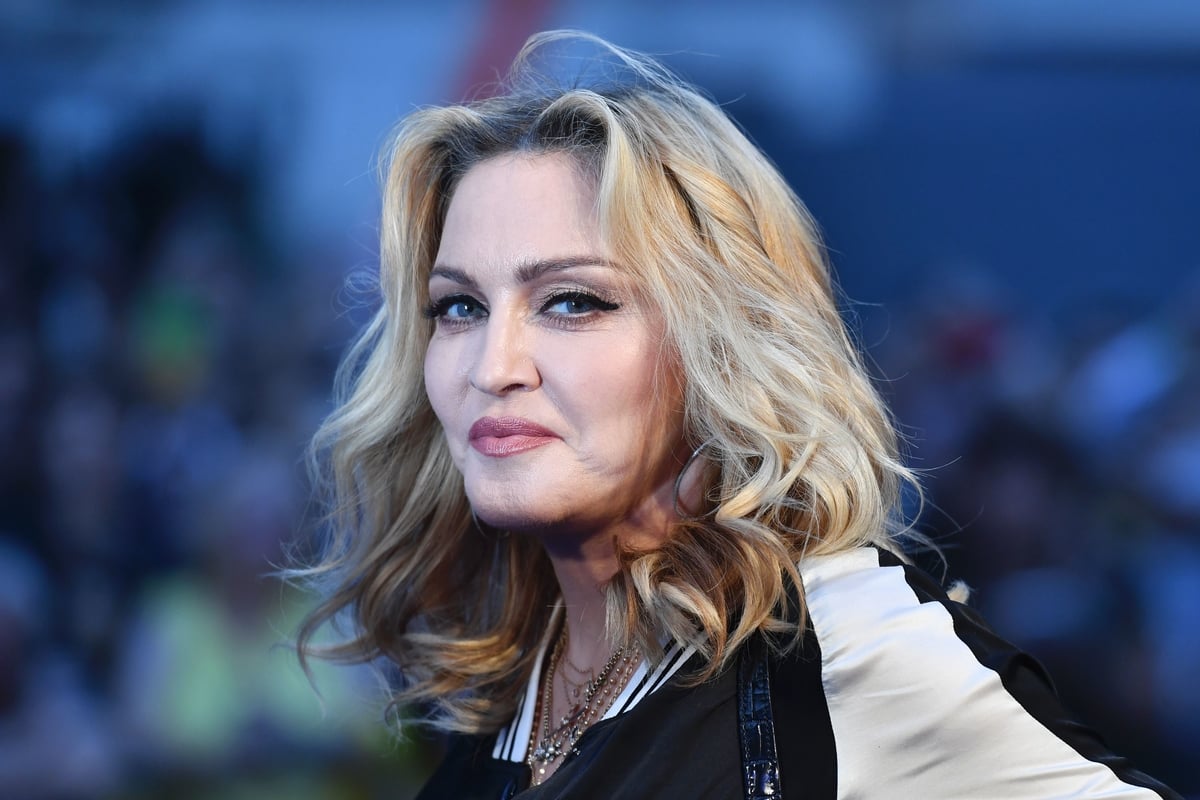 A naked Madonna gives birth to a tree in a graphic NFT video
Beeple, a leader in the NFT marketplace, recently partnered with Madonna for an NFT called Mother of Creation. The NFTs include videos of a graphically rendered Madonna giving birth to trees, butterflies, and insects. The videos show up-close images of her private parts. Scans of Madonna's body created the 3D NSFW closeups.
Upon its release on May 10, Madonna described the project in an Instagram video.
"We set out to create something that is absolutely and utterly connected to the idea of creation and motherhood."
"Using the opening of each video is essentially me giving birth, whether I'm sitting on a tank in a postapocalyptic city, or I'm in a hospital bed in a very sterile laboratory environment. I'm doing what women have been doing since the beginning of time, which is giving birth. On a more existential level, I'm giving birth to art and creativity and we would be lost without."
Madonna worked on the NFT for over a year
On May 11, Madonna shared a second Instagram post that went into more detail about the project, "I think it's really important that people know that a lot of thoughts and conversation went into creating these videos."
The always provocative singer asked her collaborator Mike Winklemann "Are people completely weirded out by it?" She said, "it's not often that robot centipedes crawl out of my vagina." 
She read text messages between the two describing what she wanted. "We have a forest with creepy crawly bug coming out of me." She continued, "We need an urban, post-apocalyptic landscape with this giant tree growing out of me." 
The proceeds of the NFT sales will go to non-profits, National Bailout, V Day, and Voices of Children. 
On May 11, the project was shared on the SuperRare Instagram account. In a voiceover, Madonna says, "My journey through life as a woman is like that of a tree." She continues, "Starting with a small seed, always pushing against the resistance of the earth. The endless weight of gravity."
The Crypto community is not impressed with 'Mother of Creation'
NFTs and cryptocurrency have plummeted recently. Some in the community do not think Madonna's NFT will help turn things around. 
On a crypto Reddit thread, someone wrote, "This is why we deserve to be pummeled by the markets." 
A different commenter wrote, "lol they'll do anything to try stay relevant."
On Twitter, NFT professional and bitsCrunch founder Vijay Pravin tweeted, "Madonna's NFT launch with Beeple was received with mixed emotions by the community. Some were inspired and some found "flaws" in the artwork."
Source: Read Full Article