Selena Gomez is good at many things. She can act, she can sing, she can probably dance… but the thing Selena is best at, above all else, is writing breakup songs. Even when her singles are not explicitly about a split, they still hint at heartbreak in a way that is so damn relatable, and for that, we owe her a serious debt.
When she released "Lose You To Love Me" this week, the internet basically went off deciphering the lyrics. The overwhelming consensus is that the song is about Justin Bieber, her on-and-off ex who she was dating riiiiiight before he got whirlwind engaged and married to Hailey Baldwin last summer.
It was a pretty abrupt conclusion to their relationship history, and the internet spent a lot of time mourning the loss of the couple formerly known as Jelena. Even this week, when Selena dropped the song, fans made assumptions about how Hailey's Instagram story was a response to the track, and an imaginary feud began between the two.
But even though that song is about a very specific and public experience, the lyrics, which read: "I needed to lose you to find me / This dance, it was killing me softly / I needed to hate you to love me," will make you say, "Shit, girl. Same." Like, we've all been there. We've all needed to hate someone in order to move on from them.
I listened to that song on repeat for about three hours yesterday, but then I realized that's not even Selena's only (or best) breakup song. She's got one for basically every phase of a split, and they all slap.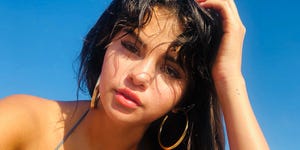 Take "Back To You." That song is literally about how there's one person you'd always go back to even though you know for a fact you shouldn't go back to them. She and the person the song is about (cough, cough… Justin) aren't together, but she'd do it all over again if she could. Whomst among us hasn't been in that exact same borderline-toxic relationship?
And then there's "It Ain't Me." She sings about someone dealing with their own "dark side," and how, finally, she's not the person who has to deal with that anymore. It captures that feeling when you realize someone else's baggage is no longer yours to deal with, which basically the most liberating thing ever.
And, yes, other pop stars write amazing breakup songs. But someone like Adele, whose songs are incredible and heart-wrenching and will reduce me to tears at any given moment, just aren't the same. I don't know Adele the way I feel like I know Selena. I haven't been through all this stuff with her, so it doesn't feel as real to me as when I know for a fact a Selena song is about Justin.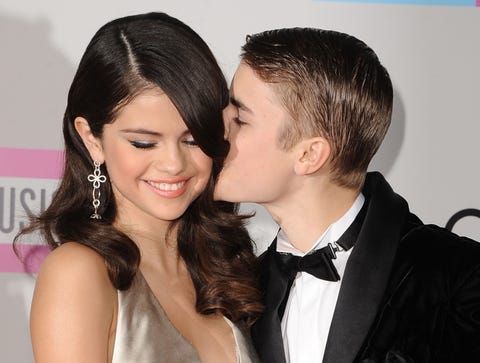 Selena's best songs come from her most vulnerable moments, and part of what's so relatable about them is that we know what those moments are. She started dating Justin when we were all at peak Justin love. He had just gone from adorable bb pop star to actual Hollywood crush, and we watched them grow up together. When they split, that shit hurt, because it brought up all the feelings you were probably trying to avoid about ending your first real relationship.
It's been a year since the two of them called it quits for what is probably the last time, and we're finally experiencing the creative result of it. It's only fair that now we get to wallow in our feelings about it by playing "Lose You To Love Me" on repeat. Because yes, while that breakup is not technically ours, Selena's songs make it feel that way. That's why they're the best.
Source: Read Full Article