Actors John Krasinski and Emily Blunt prove themselves to be relationship goals time and time again! The pair have been together for eleven years, having met and started dating in November 2008 and then getting married in July 2010.
RELATED: 10 Movie Star Power Couples That Are Worth A Fortune
The sweethearts have continued to make memories together, becoming parents to a daughter in 2014 and again in 2016. The two even finally got to be co-stars after filming the movie A Quiet Place, which John also directed! Whether its huge milestones or little moments, John and Emily manage to always be the cutest couple around. Here are ten times they were relationship goals!
10

John Was A Fan Before He Met Emily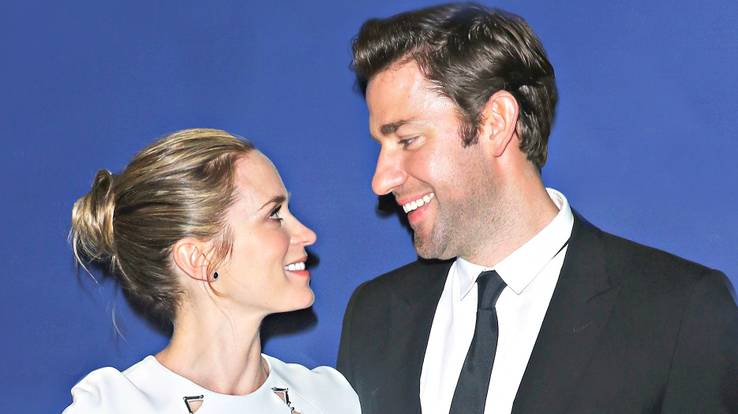 John and Emily claim their introduction to each other resulted in love at first sight, which is already sweet enough. Little did Emily know at the time, but John already had a solidified crush on the actress!
Emily appeared in the 2006 romantic comedy The Devil Wears Prada, and while Anne Hathaway was the star, Emily was the one who caught John's eye. He says he watched the film over 75 times before even meeting her! Emily actually walked in on John watching it early on in their relationship when he didn't know she was stopping by. Caught in the act!
9

Their First Date Was Pizza At Home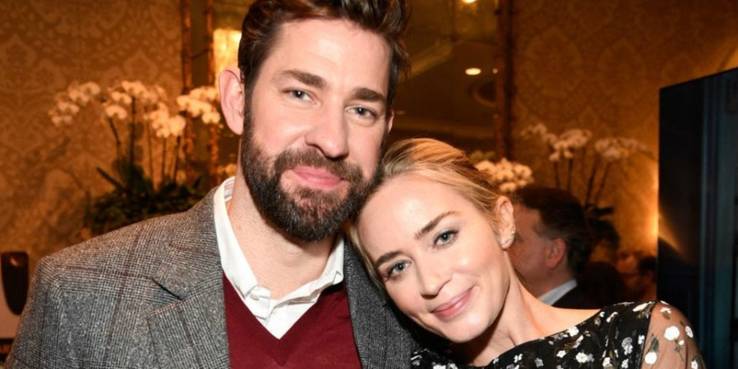 A huge green flag for a relationship is being comfortable around each other. If you can have a great time just sitting around at home eating pizza, then chances are you'll be able to hang out with each other for years to come.
Instead of an extravagant, fancy dinner (which, let's face it, actors can afford!) John and Emily instead opted to have their first official date at John's apartment, where they proceeded to chow down on some Italian food and get to know each other. Anything can be romantic if you really like each other!
8

They Both Cried When John Proposed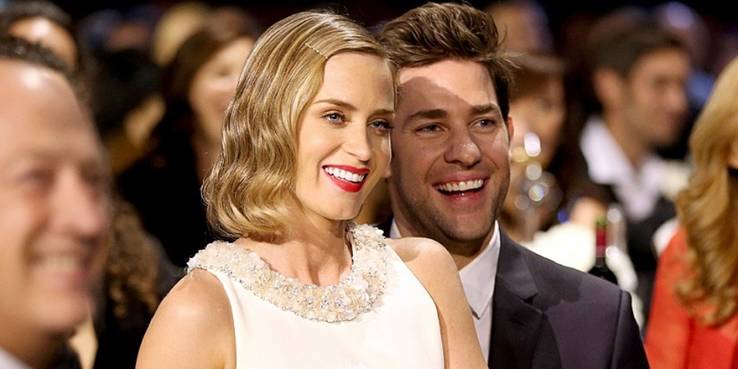 People love a good engagement story. When a co-worker shows up to the office with a new ring, it's typical for all of the employees to swarm the new fiancee and pry for details. As for John and Emily, they preferred to keep the specifics of their engagement private.
RELATED: The Highest Grossing Emily Blunt Movies Of All Time
What we do know is that it was epic — John claims the proposal had "unicorns and oceans and clouds." There were also, understandably, lots of happy tears — including from a lovestruck John. "She did cry after I cried and we cried and then everyone around us was crying," John said.
7

They Share The Same Favorite Movie (For A Surprisingly Sweet Reason)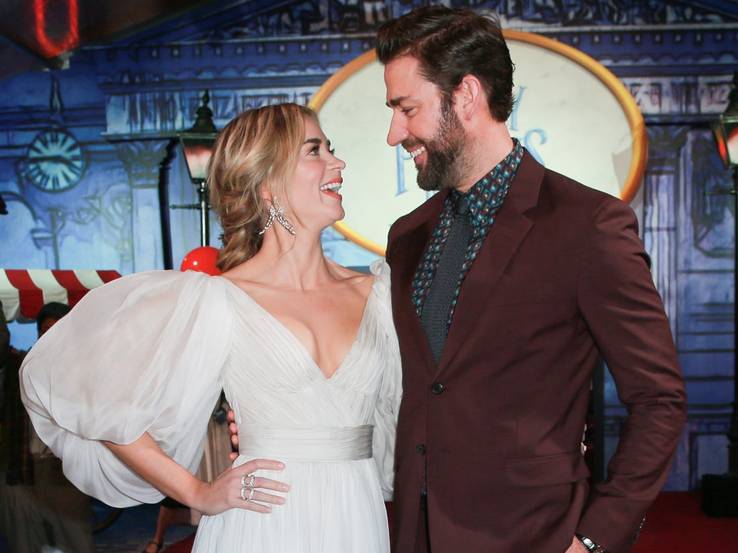 When you think of the classic horror movie Jaws, your first thought probably isn't about the sweet, tender moments in the film. But for Emily and John, that's their favorite aspect of the movie! They watched it nine times at the beginning of their relationship, admiring the parenting skills displayed amidst the terrifying shark-monster attacks.
"The fact that in a genuine horror movie, the first big blockbuster in history, you have a scene that is one of the most beautiful parenting moments in film…" John said in an interview. "It's just beautiful." Foreshadowing for the amazing parents they'd be in the future, perhaps?
6

John Surprised Emily During Her Critic's Choice Award Speech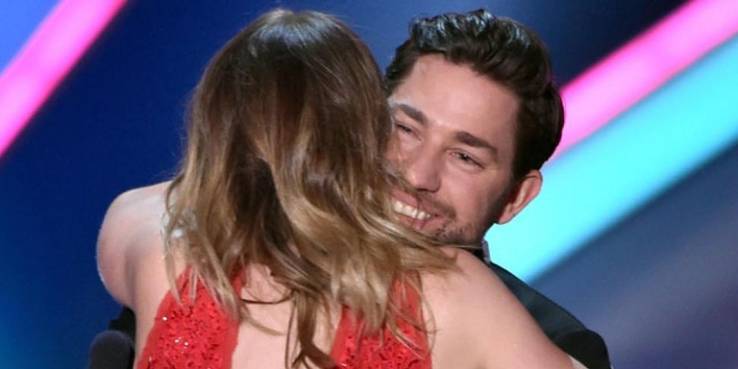 As evidenced by his passion for the film The Devil Wears Prada, John appears to be a genuine fan of his wife's performances. Emily's talent was recognized at the 2015 Critic's Choice Awards when she was awarded the title of Best Action Movie Actress for her role in the film Edge of Tomorrow.
When Emily went up on stage to give her acceptance speech, her husband was coincidentally already backstage preparing to announce the next category for the show. John saw an opportunity and took it, running on stage to give his wife a huge hug before sneaking off and allowing her to give her speech.
5

John Said Emily "Gets" Him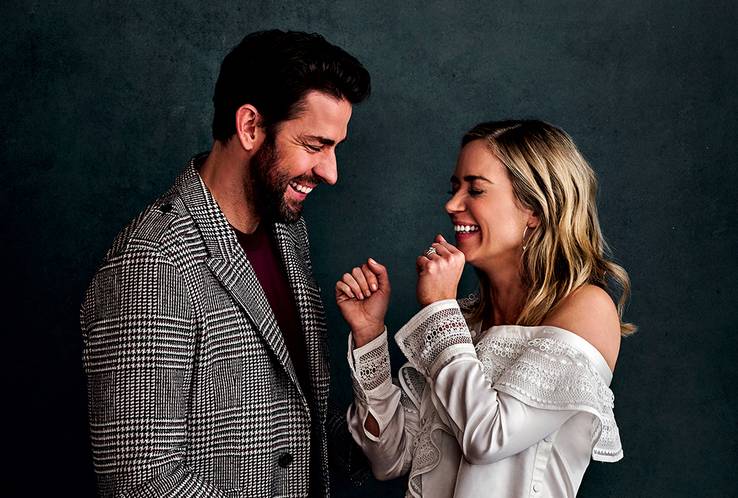 We should all be so lucky to find someone in life who deeply understands us inside and out. During an interview with Playboy in 2018, John revealed that Emily is this person for him. This isn't just amazing for their marital relationship, but also helps him deal with the typical stressors and fears that come with fatherhood.
RELATED: The Office: Real Age & Relationship Status Of Main Cast
"I'm lucky enough to be surrounded by incredible friends and family who keep me on track and don't let me spin out into my own universe for too long — namely, and most important, my wife," John told the publication. "I think my wife gets me. Not just to sound adorable, but the truth is she gets me more than anyone else has ever gotten me. And so she allows me to, for lack of a better term, bottom out for a second and get really scared."
4

Emily Encouraged John To Follow His Directing Dreams
While John had already made a name for himself in the entertainment industry as an actor, he had a secret dream of one day directing his own production. When he was first asked about starring in the horror film A Quiet Place, his mind raced with other ideas only a director's mind could come up with.
John said in an interview that he didn't think he was "ready" for a directing gig, but Emily pushed him to go for it. While John was still struggling to have faith in his directing abilities, Emily knew John was good enough for the job.
3

John Decided To Cast Emily As His Leading Lady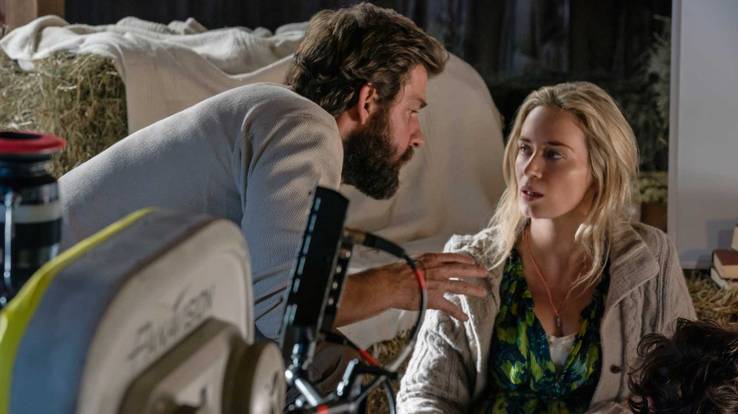 Officially signed on to direct and star in A Quiet Place, John knew deep down he wanted Emily to be his co-star. Mixing business with pleasure can be risky, but as we know, John is a genuine fan of Emily as a performer. However, he didn't want to put pressure on his wife to star in the project — even though she really, really wanted to.
When Emily finally brought up the idea of her starring in the film, John was ecstatic. "It was like she was proposing to me," John said of the moment. "It was one of the greatest moments in my career. I screamed out, 'Yes!'"
2

John Flew From Canada To London Every Weekend To See His Wife (& Kids)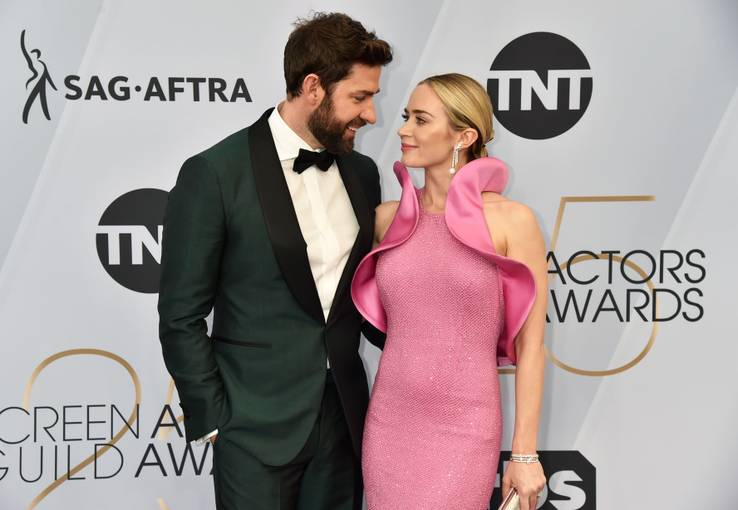 John is determined to be the best husband and father he can possibly be, even if that means going the extra mile — or 6,000 miles! In 2018, John was living in Canada to film Jack Ryan. Meanwhile, Emily and their daughters set up camp in London, where she was filming Mary Poppins Returns.
Distance didn't stop John from being a spouse and parent, however. John flew out to London from Canada every single weekend. That's dedication! Still, John doesn't feel like the journey was an obligation. "It's not a job or a duty, it's something I just can't wait to do," he said. "I can't wait to get back to them."
1

John Cried Watching Mary Poppins Returns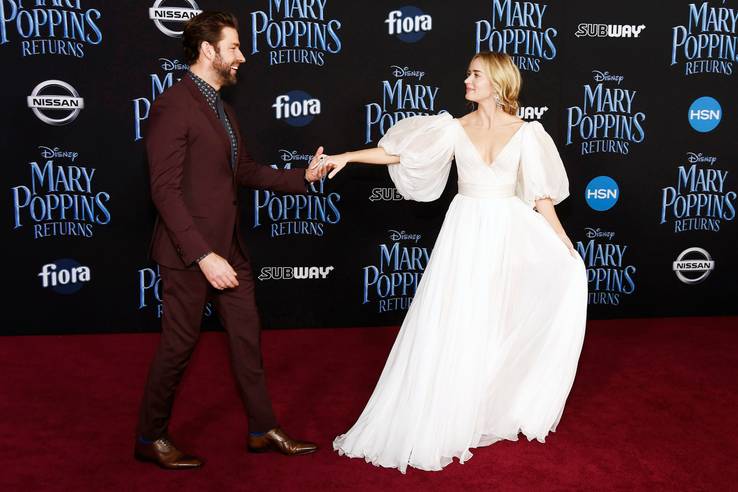 It seems like John consistently proves himself to be Emily's biggest fan time and time again. One of the latest examples of this is when he told Entertainment Weekly about the first time he saw his wife's film Mary Poppins Returns. According to John, he got so emotional that Emily was taken aback.
"Twenty-five minutes into the screening, which was just Emily and I, I stood up and walked to the back of the room, which of course immediately communicates nothing but love to your partner that you're walking out of the room," John recalled. "And she said, 'Oh my god, you've never done that before, do you want me to stop the movie?' And I was just in the back at the concessions table and I just said, 'No, I'm looking for napkins,' because I just needed anything to stop crying and to blow my nose because I had blown through an entire box of tissues in 25 minutes." Now that's love!
NEXT: Disney's 10 Most Recent Movies, Ranked By Box Office Gross
Source: Read Full Article