Prince Harry and Meghan Markle are enjoying their ro­­les as new parents and it's clear they are committed to giving baby Archie as normal a childhood as possible. The couple has managed to control their son's exposure in the media, beginning with his first introduction to the world, followed by his private christening.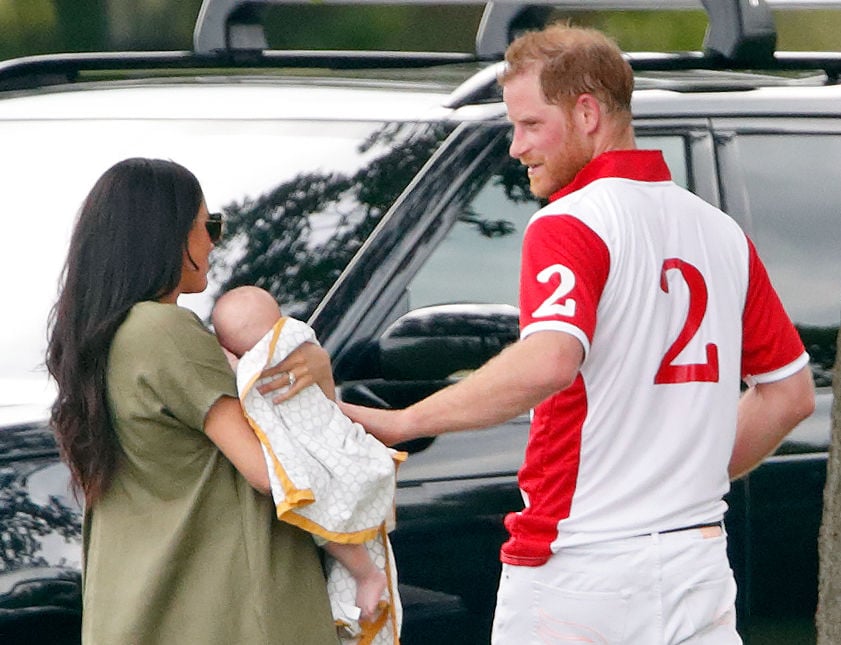 How Prince Harry and Markle are protecting their son
Prince Harry and Markle, according to one royal expert, are planning "to bring Archie up in as normal a way as possible."
Royal author Richard Fitzwilliams explained: "Every young royal has the right to privacy when growing up. It is undoubtedly their intention to bring Archie up in as normal a way as possible and it is essential that they be aided in this endeavor."
Fitzwilliams further shared that "the arrangement has been that in exchange for an occasional photo on birthdays on special occasions they will be left alone and this is obviously likely to continue. Frogmore Cottage is totally secure."
The royal expert noted how this is evident in their actions,sharing: "Harry and Meghan have shown since Archie's birth that they aredetermined to have total privacy and this will make their relations with thepress challenging."
https://www.instagram.com/p/BzlHhZylvwT/
The couple has been under fire for protecting Archie
Keeping Archie out of the spotlight naturally isn't the most popular idea with fans, who think they shouldn't shelter him from the public eye.
Fitzwilliams noted: "It's one thing facing abuse from vilesocial media trolls and the vitriol of caustic commentators, quite another toalienate royal watchers and royal correspondents as they have with theirhandling of the christening."
Their upcoming Southern Africa trip, according to the royal expert, will be interesting to watch, as well as any visits to the United States, as he noted: "Balancing access and privacy is often extremely tricky and it certainly looks as though it will be for Archie. He is seventh in line to the throne and may well be a role model for many in future years."
Will fans see more of Archie during their South Africa visitin the fall? Fitzwilliams shared: "Since their handling of Archie's birth andchristening has been so different to William and Kate's one must wonder whetherthey will offer the same sort of access on tour which was such a huge successwith William when nine months old and George who was eight, both in theAntipodes and which is manna to the international media but which Harry andMeghan might find too intrusive."
He continued, "Will they, for example, gave special staged photo opportunities for him? They are without doubt doing things differently and doing things their way. Their intention is also to help others inspired by Diana whose tragic death so affected Harry."
https://www.instagram.com/p/ByxRc1hlo6Y/
Prince Harry is 'fiercely protective'
Prince Harry is reportedly dedicated to giving his son a normal upbringing and is "fiercely protective" of Archie.
A royal insider told Daily Express: "Harry and William had to go through that unbearable grief [of Princess Diana's passing] not in private but before the eyes — and camera lenses — of the entire world. He was just a kid and he hated it."
The source added: "Harry is fiercely protective of Archieand has promised him he will never have to go through that. Of course Meghan,who has lived a large part of her life in front of cameras, agreeswholeheartedly. He'll basically protect Archie with his life."
Source: Read Full Article