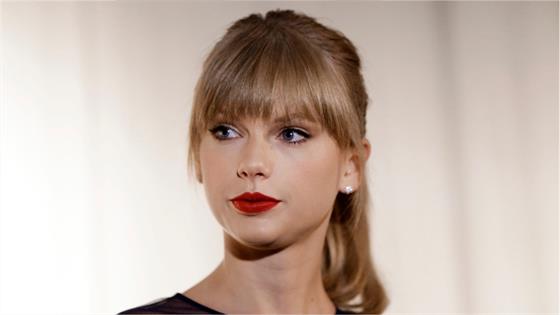 Celebs are speaking out amid Taylor Swift's battle to obtain her album collection.
In case you missed it, the Grammy winner took to Tumblr on Sunday to react to the news that Scooter Braun (manager of Justin Bieber, Ariana Grande and Demi Lovato) had made a deal to acquire Big Machine Records, the label under which Swift released her first six award-winning albums. In her heartfelt post, Swift said she felt "sad and grossed out" by the move.
"For years I asked, pleaded for a chance to own my work. Instead I was given an opportunity to sign back up to Big Machine Records and 'earn' one album back at a time, one for every new one I turned in," Swift explained. "I walked away because I knew once I signed that contract, Scott Borchetta would sell the label, thereby selling me and my future. I had to make the excruciating choice to leave behind my past. Music I wrote on my bedroom floor and videos I dreamed up and paid for from the money I earned playing in bars, then clubs, then arenas, then stadiums."
"Some fun facts about today's news: I learned about Scooter Braun's purchase of my masters as it was announced to the world," she continued. "All I could think about was the incessant, manipulative bullying I've received at his hands for years."
Swift went on to add, "Thankfully, I am now signed to a label that believes I should own anything I create. Thankfully, I left my past in Scott's hands and not my future. And hopefully, young artists or kids with musical dreams will read this and learn about how to better protect themselves in a negotiation. You deserve to own the art you make."
Since Swift's post went up, stars like Halsey, Cara Delevingne and Bieber have spoken out about the news. Let's take a look at the celeb reactions to T.Swift's message.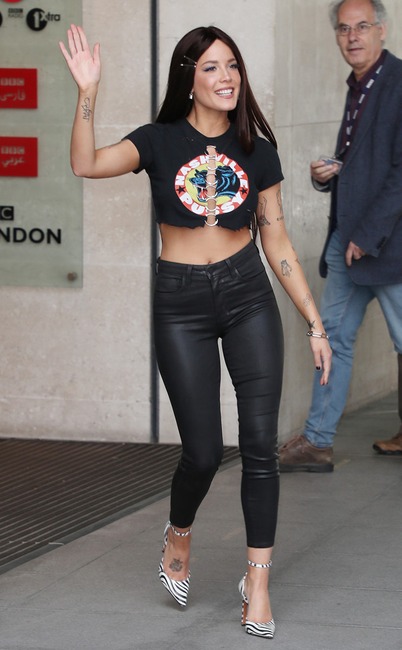 Neil Mockford/GC Images
Halsey
The "Without Me" singer took to Twitter to tell her followers, "Taylor Swift is a huge reason why I always insisted to write my own music. She catapulted her stadium into the Milky Way. And it turns my guts that no matter how much power or success a woman has in this life, you are still susceptible to someone coming along and making you feel powerless out of spite. It speaks volumes to how far we have to come in the music industry. The way writers are treated. How as an entertainer you are respected but as a writer you're walked all over. Even when you are both in one single body. I am standing with her."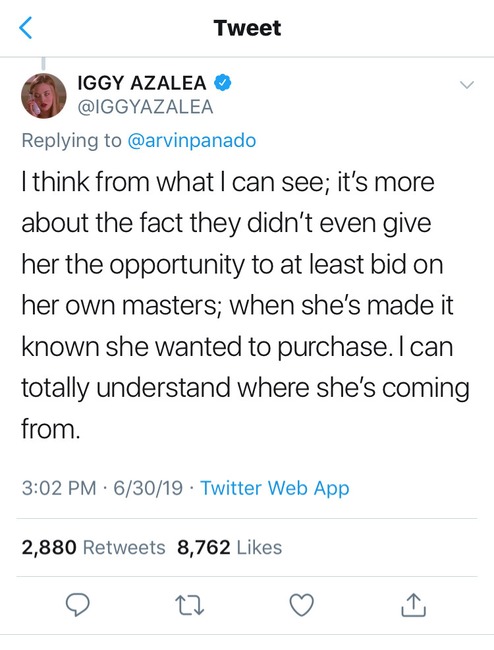 Instagram
Iggy Azalea
"I think from what I can see; it's more about the fact they didn't even give her the opportunity to at least bid on her own masters; when she's made it known she wanted to purchase," Azalea tweeted in defense of Swift. "I can totally understand where she's coming from."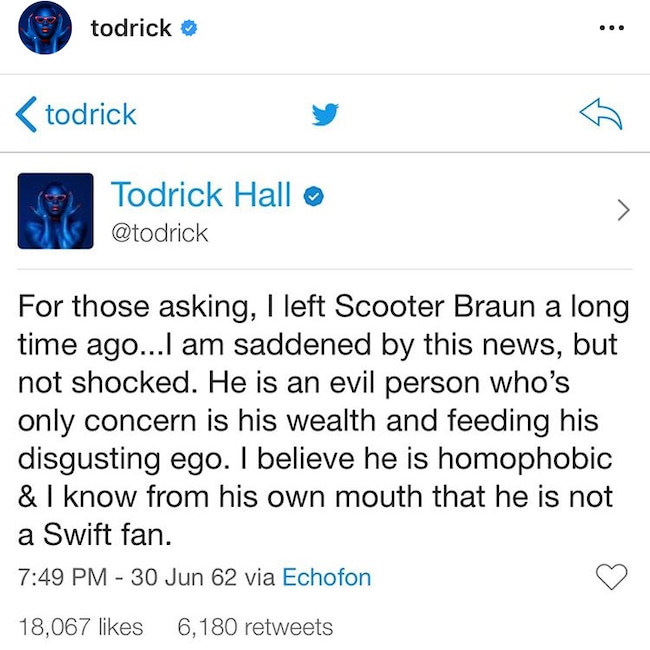 Instagram
Todrick
The singer, who is close pals with T.Swift, took to Twitter to clarify he's no longer represented by Braun. "For those asking, I left Scooter Braun a long time ago…I am saddened by this news, but not shocked," Todrick wrote. "He is an evil person who's only concern is his wealth and feeding his disgusting ego. I believe he is homophobic & I know from his own mouth that he is not a Swift fan."
Article continues below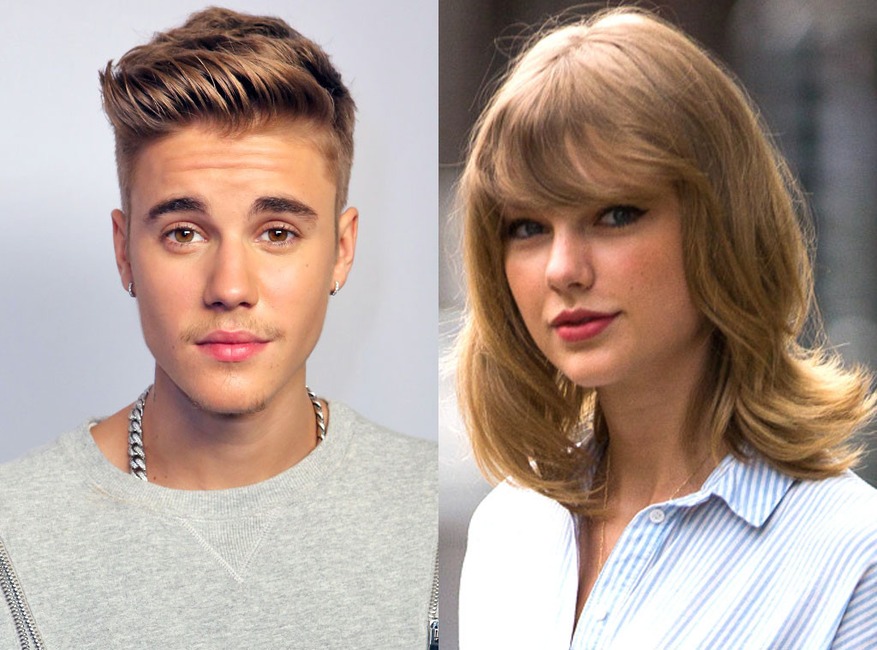 Getty Images, Splash News
Justin Bieber
The "Baby" singer, who is represented by Braun, took to Instagram to defend his longtime manager, writing in part, "Scooter has had your back since the days you graciously let me open up for you.! As the years have passed we haven't crossed paths and gotten to communicate our differences, hurts or frustrations. So for you to take it to social media and get people to hate on scooter isn't fair. What were you trying to accomplish by posting that blog? seems to me like it was to get sympathy u also knew that in posting that your fans would go and bully scooter. Anyway, One thing i know is both scooter and i love you."
In response to this post, Hailey Bieber commented, "gentleman."
JosiahW/AKM-GSI
Cara Delevingne
After seeing the posts from the Biebers, actress and model Delevingne took to Instagram to defend Swift.
Commenting on the singer's post, Delevingne wrote, "Gentleman? @haileybieber @justinbieber you must be bored. I wish you spent less time sticking up for men and more time trying to understand women and respecting their valid reactions. As a married man, you should be lifting women up instead of tearing them down because you are threatened. I am not sure you actually understand what an apology is. This issue that @taylorswift is talking out is about far more than a picture and you know that. As you said, you haven't spoken to her in years which means you definitely don't understand the situation. I do. Take a step back and try to learn from this. We should all be on the same team. End of story."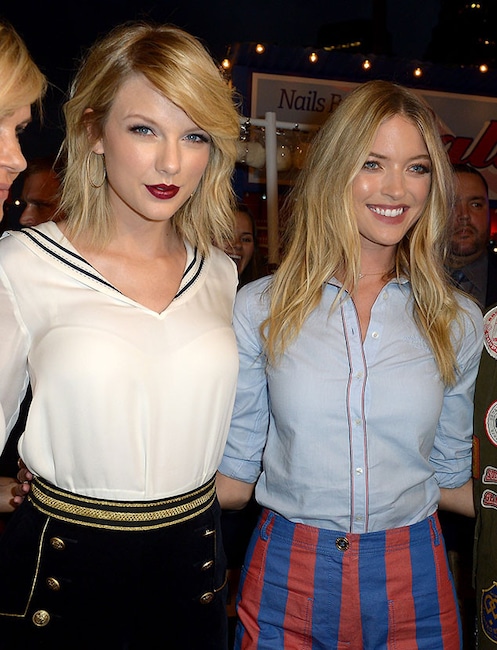 Gustavo Caballero/Getty Images for Tommy Hilfiger
Martha Hunt
The Victoria's Secret supermodel took to social media to defend her BFF, tweeting, "Taylor doesn't deserve for someone who has constantly BULLIED her to OWN THE RIGHTS to her blood, sweat, + tears. It's not the dark ages – artists shouldn't be held down, and I couldn't be prouder of my friend for standing up for what's right. End of story."
Article continues below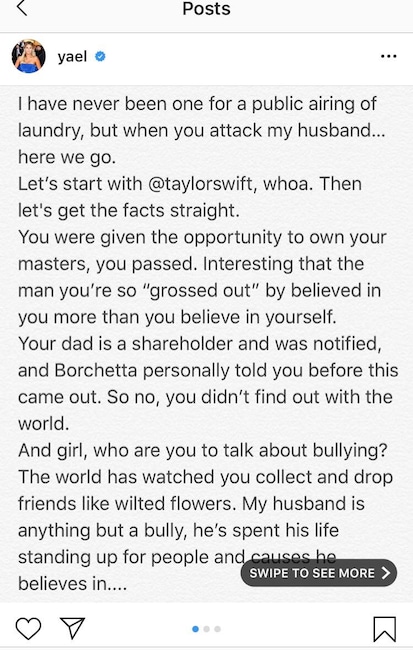 Instagram
Yael Cohen Braun
Braun's wife, Yael Cohen Braun, took to Instagram to defend her husband, challenging Swift's claims about the deal. "And girl, who are you to talk about bullying?" Yael wrote in part. "The world has watched you collect and drop friends like wilted flowers."
Kendall Jenner, Jenna Dewan and Sophia Bush are among the stars who have liked the Instagram post. Social media users also spotted Kacey Musgraves' like on Yael's post, but it appears the singer has since unliked the post.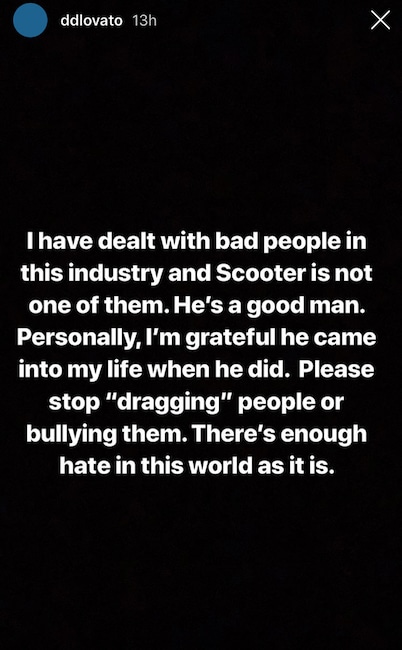 Instagram
Demi Lovato
The "Skyscraper" singer, who recently signed with Braun, took to her Instagram Story to defend her manager. "I have dealt with bad people in this industry and Scooter is not one of them. He's a good man," Lovato wrote. "Personally, I'm grateful he came into my life when he did. Please stop 'dragging' people or bullying them. There's enough hate in this world as it is."
Don't miss E! News every weeknight at 7, only on E!
Source: Read Full Article