A bit of healthy competition between peers can be healthy.But it's a fine line — cross it and in no time you'll be embattled in a full-fledgedfeud. Just ask Prince William and Prince Harry.
Rumors of a secret (or not-so-secret) rift between these twobrothers have been circulating for years. Most royal experts agree it hassomething to do with Prince Harry's whirlwind relationship with Meghan Markle, whichhis brother supposedlywarned him was moving too quickly. But part of their drifting apart wasprobably inevitable. The princes have very different roles to fill in thefuture.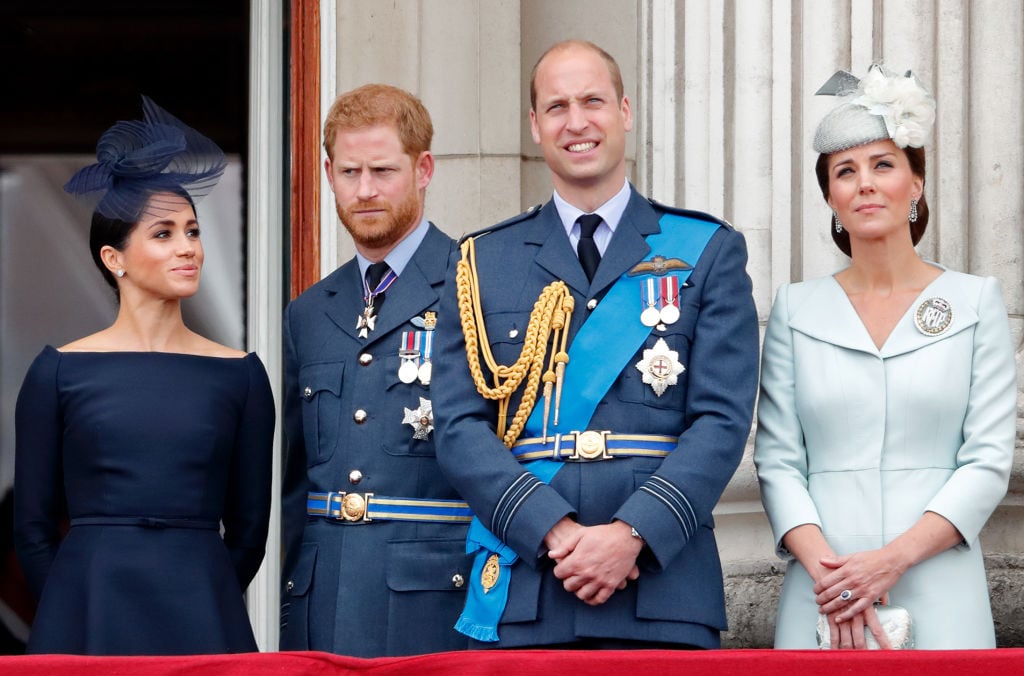 Ironically, the splittingof their households and separation of royal duties could create even moredrama in the near future. Here's why royal experts are predicting that theroyal feud between Prince William and Prince Harry might get worse before it getsbetter.
Both couples are embarking on royal tours this year
It was slightly surprising when news broke that Prince Harry and Meghan Markle would be spending time in South Africa later this year. After all, the couple just welcomed son Archie Harrison in May and are fully focused on raising him without too much outside interference. But it turns out the Sussex family will be traveling together, proving once again that Prince Harry and Meghan Markle plan to raise their son as a citizen of the world.
https://www.instagram.com/p/BzN8VdOlsbk/
The country of Africa is extremely important to the Duke andDuchess of Sussex, who traveled there together right after they began dating. It'salso where Princess Diana completed so much of her humanitarian work.
Not to be outdone, however, the Duke and Duchess ofCambridge just announced a royal tour of their own.
Prince William and Kate Middleton will make a historic visitto Pakistan
Harry and Meghan aren't the only ones with ambitious travel plans, though. Prince William and Kate Middleton are heading to Pakistan for the royal family's first visit in 13 years. News of their journey was met with surprise and a bit of fear — Britain's own foreign affair office warns citizens of travel to the country, citing high instances of "terrorism, kidnapping and sectarian violence throughout the country."
But the real issue is that the competing tours might createtension and competition between the two couples.
https://www.instagram.com/p/BzTw6JvlrN9/
Their schedules must be closely monitored
Royal expert Kate Nicholl warns that the two royal tours willinevitably be pitted against each other.
As Nicholl told The Sun, "I would expect the palace would have tried to have planned it so there weren't be too many clashes as the Cambridges will be putting the spotlight on Pakistan and the Sussexes will be shining their light on Africa…I think that's why where couriers can avoid diary clashes they will, because they'll be keen to avoid any sense of competition between the couples."
https://www.instagram.com/p/BzlIEY9Fr00/
We don't know the exact dates of the two tours yet, so it's unclear if they will literally be competing with one another for attention during that time. Still, it's all just proof that this issue will probably come up again in the future.
"With two very busy working royal couples, inevitably they will be away doing tours and engagements and official duties that will at times clash in the diary," Nicholl explained.
"The whole point of splitting the household and splitting the foundations is so they can each pursue their own trajectories…What courtiers will be hoping is that aren't going to be any future clashes or conflict of interest or the chance to pit one couple against the other."
Source: Read Full Article