"I am Jax Taylor, a family man. You took money from a family man, I need to support my family and pay my mortgage. You took from me," the "Vanderpump Rules" alum said on his and his wife Brittany Cartwright's podcast.
Jax Taylor and Brittany Cartwright are calling out Lala Kent's ex Randall Emmett for allegedly refusing to pay him back tens of thousands of dollars he invested in a loan.
While the "Vanderpump Rules" alum previously mentioned the situation during a "WWHL" appearance last month, the couple discussed it more in-depth on Tuesday's episode of their "When Reality Hits" podcast, titled "Where Is My Money?!"
According to Jax, he invested $100,000 into a business deal when Lala and Randall were still together (the former couple split in 2021), but claimed the film producer has paid him only $25,000.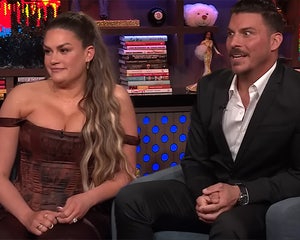 Jax Taylor Says Tom Sandoval Cheated on Ariana Madix Multiple Times Before Raquel Leviss
"Jax has been nicer than he should have been because we all know who Randall is — he was Lala's ex, her baby daddy, and he treated her terribly and did all this terrible stuff while they were dating," Brittany, 34, began, adding that Jax, 43, and Randall, 52, got "super close when he was dating Lala."
She continued, "Jax had done this business deal with Randall, so he still had to keep in contact — not like seeing him or hanging out or anything like that — but he was having to talk to him because he owed him so much money."
"We're getting sick of it, aren't we?" Brittany asked Jax, who replied, "I'm a little pissed off, and it's annoying."
The reality star then detailed the initial business deal he had with Randall.
"Randall and I had a deal where I would invest in movies with him," Jax said. "I invested into, I want to say three, movies where basically, they were bridge loans, and I would get a producer credit. I invest in the movie, I wait till the movie airs, and then I would get my money back — there's really no losing in this, it's a pretty easy thing, he does it with his mom and dad, too."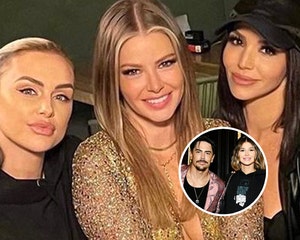 Scheana Shay Says Ariana Madix 'Assassinated' Raquel Leviss During Vanderpump Rules Reunion
"We trusted him, and I've learned my lesson big time," he added.
Jax said, "right before Covid hit" in 2020, there was "another investment deal" with Randall. The TV personality explained that Randall reached out to him and asked if he wanted to invest $100,000 in another deal, noting that the film producer had paid him back the money from the previous loans so he didn't think this loan would be any different.
"Covid hit … I expect to get my money back," Jax said. "'The money's not gonna happen.' … He made up some bull— excuse."
"Now, he's filming other movies, where, okay, if you're going to film other movies, I should be getting my money back," he continued. "Where did that $100 grand go? If the movie, didn't happen then I should have that money back."
The Bravo star then claimed that Randall has "now changed his name Randall Ives" in Hollywood "because his name is so shot in this town."
"Everybody in Hollywood has written a negative story about Randall," Jax added.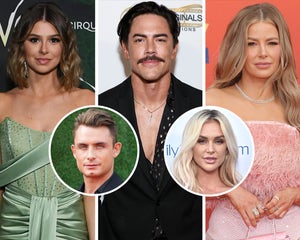 Vanderpump Rules Stars React to Alleged Tom Sandoval and Raquel Leviss Hookup
Brittany noted that Jax didn't plan on discussing the money matter publicly, but there are only so many times he can ask for his money back.
Jax claimed Randall has paid him $25,000 out of the $100,000 he loaned him, and now owes him $75,000. However, Jax said he would take $50,000 and "call it even," while also noting that he handed the situation over to his lawyer.
"He needs to pay everything he owes you," Brittany told her husband, who replied that at this point he'd "rather have the 50 grand than nothing at all."
Jax went on to express his frustration, pointing out that he's not a studio, but a "family man."
"I am Jax Taylor, a family man. You took money from a family man," he said. "I need to support my family and pay my mortgage. You took from me."
"I need to feed my family, that is why I made these investments to make money to support my family," he continued, before slamming Randall as he's seen him living a lavish lifestyle on Instagram when he still allegedly owes him money.
"Where the f— is my money?" he said, again reiterating. "You took from a family man, I'm not a studio."
Brittany agreed with her husband, stating, "Randall, just pay him back."
Jax and Brittany have been married since 2019, and share 2-year-old son Cruz.
TooFab has reached out to Randall's rep for comment.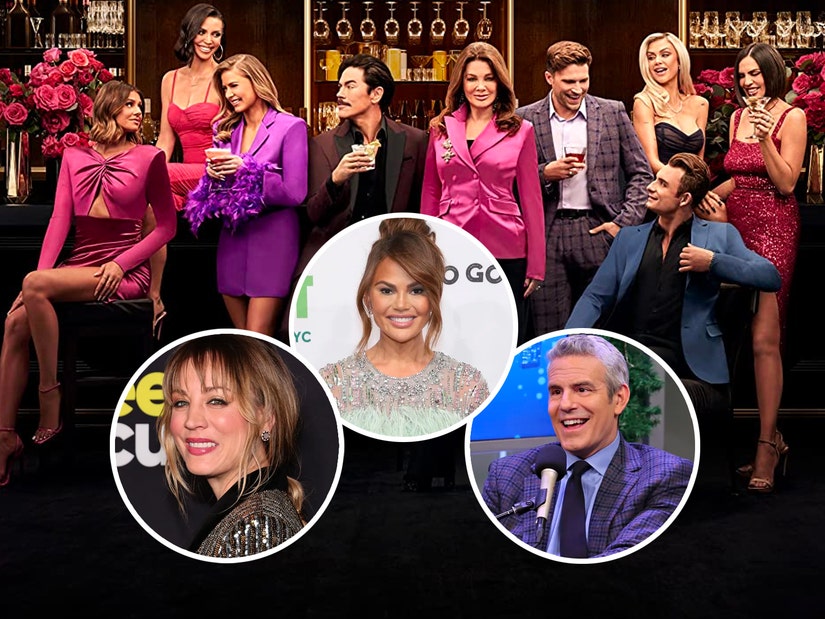 Source: Read Full Article