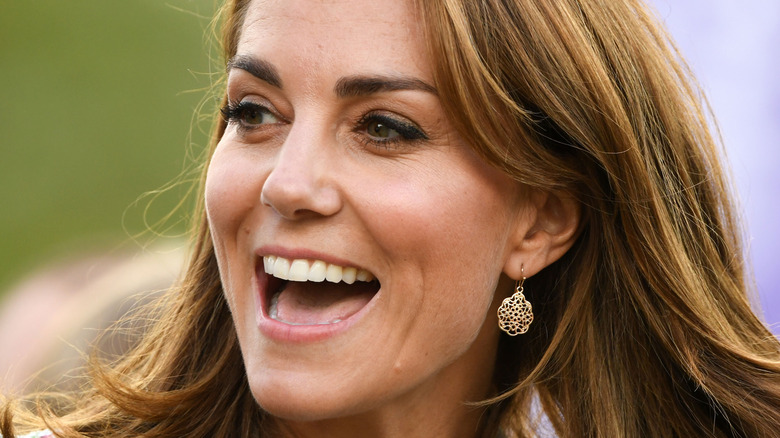 On July 1, 2021 — the day that would have marked Princess Diana's 60th birthday — Prince Harry and Prince William will reunite as a statue commemorating their late mother is unveiled at Kensington Palace, per Page Six. Prince Harry has already arrived in England and is quarantining at Frogmore Cottage in Windsor; Meghan Markle remained in the United States with the couple's two children, Archie and baby Lilibet.
The event initially had 100 people on the guest list, as reported by The Mirror, but this number has been cut significantly due to COVID-19 guidelines and restrictions. "This is a small event and a very personal moment for the family," a source told the outlet. "Plans have been scaled back due to the current COVID-19 restrictions and media arrangements reflect both the size and tone of the event."
One of the people who has been removed from the attendee list is surprising, because it's none other than Kate Middleton.
There's been speculation that COVID restrictions aren't the only reason Kate Middleton won't be at the event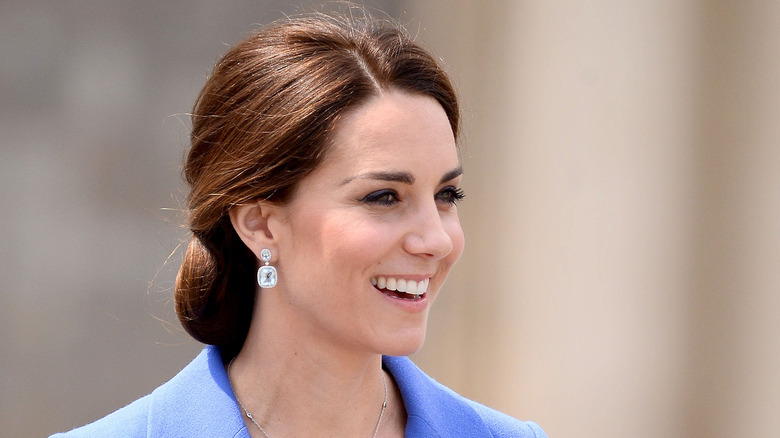 Middleton is often viewed as the best person to play peacemaker between her husband and her brother-in-law, but a source told Page Six that William doesn't want any conflict or tension that could potentially distract from the tribute to his late mother.
"Catherine's absence speaks volumes," the source said. "I think keeping the numbers down is a perfect 'excuse' for Catherine to stay away. William is fed up with the drama and Catherine doesn't need to be dragged into this … William is determined that the Sussex drama does not overshadow this important moment of remembrance to his much-missed mother and is keeping that as his focus."
Per Page Six, Prince Charles will also be absent from the event due to his complicated relationship with his ex-wife. The only attendees will be Prince Harry, Prince William, Diana's close family, and the sculptor and garden designer.
As reported by The Observer, William and Kate will take their three children to see the statue this week in advance of the unveiling ceremony.
Source: Read Full Article