Basketball fans were watching as Steph Curry and the Golden State Warriors put up a valiant effort in the 2019 final championship game but they ultimately succumbed to the Toronto Raptors.
Literally adding injury to insult, Curry's teammate Kevin Durant was taken down with an Achilles injury in game five of the series.
Steph still has plenty to celebrate in the off-season with a beautiful family with his gorgeous wife Ayesha Curry who is a celebrity in her own right. Mrs. Curry is not merely another, typical NBA wife sitting on the sidelines since she's an accomplished cookbook author, actress, well-known TV personality with her own line of make-up and cookware.
With this type of star-studded status, fans of this pair often wonder about their off-court and out-of-the-spotlight relationship.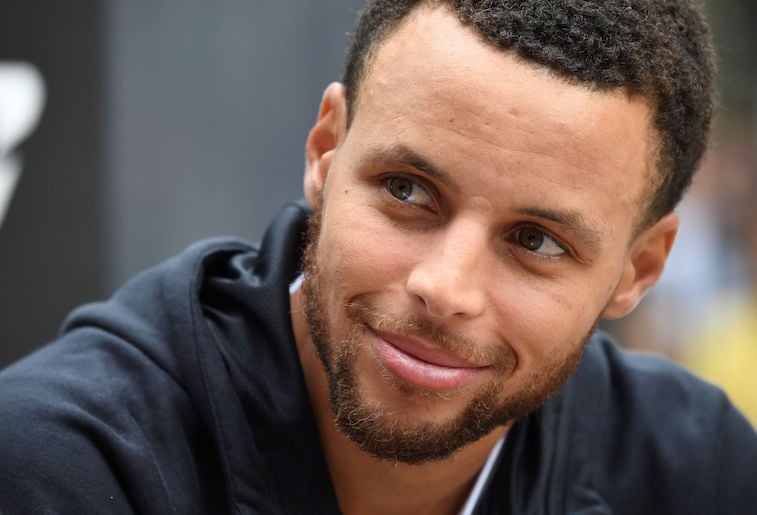 Keys to a happy marriage
Love and support have always been at the backbone of a happy and successful relationship and recently Steph had his wife's back when she opened up to the public about one of her social insecurities.
On the Red Table Talk hosted by Will Smith's celebrity wife Jada Pinkett on Facebook, Ayesha touched on the topic of how a lack of male attention led to doubts about her worth as a woman and self-esteem issues.
This type of vulnerability led to some unwanted criticism from a number of internet trolls and immediate praise from her loving husband. Steph took to Instagram almost immediately to praise his wife when he said:
"Proud of you for being authentic and putting yourself out there – not being afraid of potential bullshi* and nonsense that could and did come at you. Way more positive than negative with all of this. Keep being you. I love you.
We applaud you Curry for coming to your wife's defense on a public platform and addressing this unnecessary negativity and internet trash head-on. In this light, how many kids do the Currys currently have, what are their names, ages and other tidbits of info about this family?
Truly remarkable resemblances
Despite haters and their unfounded remarks that often belittle or bash on biracial relationships, these pairings often result is absolutely amazing offspring and the Currys are definitely in that category. Proud mother Ayesha posted a picture of the perfect three-point shot the couple nailed with their trio of breathtakingly beautiful children who are:
First of all, the two eldest children both bear a striking resemblance to their attractive mother (and father), while little Carson Curry is the epitome of his dad.
All the Currys have beautiful eyes and we'll have to wait and see if the girls inherit their mother's sense of style and grace while wondering if Carson will follow in his father's athletic footsteps on the basketball court.
Perhaps the young women will go on to play in the WNBA and the young lad will become a celebrity chef or choose completely different careers.
Making a Carson family connection
They say the NBA is one big family and the Currys have a strong connection with the Rivers clan associated with a famous former basketball player and legendary coach Glenn Alton more commonly known as "Doc" Rivers. When searching online in connecting the dots with the Curry's ties to the name Carson as found inside of one of the kid's titles, making this association isn't really heir apparent.
Rumors and questions are swirling around about whether Carson is meant as a nod to another respectable basketball player in this tight-knit family of athletes. From a feminine perspective, this could be a shout-out to the women's' league powerful point-guard and forward Essence Carson who has been lighting up the courts with the WNBA for twelve seasons.
Perhaps the pair crossed playing fields when naming Ryan with Philadelphia Eagle's quarterback Carson Wentz in mind which is a longshot at best. In any event, we'd like to wish this power-couple, their lovely family along with their three gorgeous kids all the happiness and success they'll likely continue to achieve in their young lives.
Source: Read Full Article