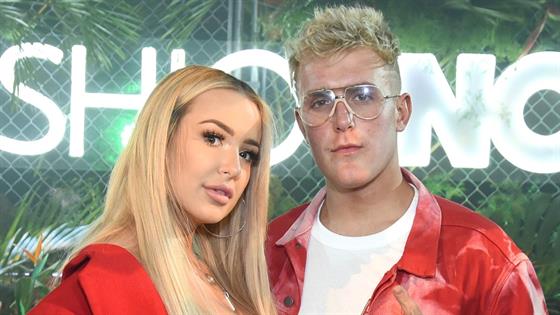 We're just days away from Tana Mongeau and Jake Paul's wedding.
The YouTube stars, who got engaged last month while in Las Vegas for Tana's 21st birthday, are set to tie the knot this weekend. Ahead of the couple's nuptials, Tana took to social media to send a message to haters who have been criticizing her relationship.
"i'm feeling feisty: i don't care if u think my wedding's real," Tana tweeted on Thursday. "i don't care if u think my marriage is real. i don't care if u think Jake and I don't love each other. i don't care if u think getting married fast is a bad idea. i don't care if you think it's gonna last. OOPS!"
The social media star further addressed her haters in a chat with reporters at Booby Tape's USA Launch Party at Stanley Social in Los Angeles on Thursday night.
"My tweet was my feelings. I'm very authentic with my fans. To summarize what I was saying, I don't really care about anyone's opinions at this point," Tana shared. "I think that no matter what you do on the Internet, there's always going to be people who are going to scrutinize it, don't believe or ask you a thousand questions about it. And if you live your entire life in this position, trying to prove what's real and what's fake, you'll absolutely never be happy."
"For me, I love Jake and I'm very excited to do this and we're both having a lot of fun," Tana continued. "I'm happy and that's all that really matters to me."
When asked how wedding planning is going, Tana told reporters, "I'm so lucky that my fiancé has such an amazing team. He's doing everything for me right now and I'm just sitting back. I did pick my wedding dress. I'm very indecisive so I didn't pick my dress until yesterday. We have some surprises up our sleeves for what the dress is going to be so I'm really excited. It's long as f–k. It's crazy long dress."
Tana added, "I had to go full bride moment because I definitely didn't think I'd be getting married at 21 on Sunday."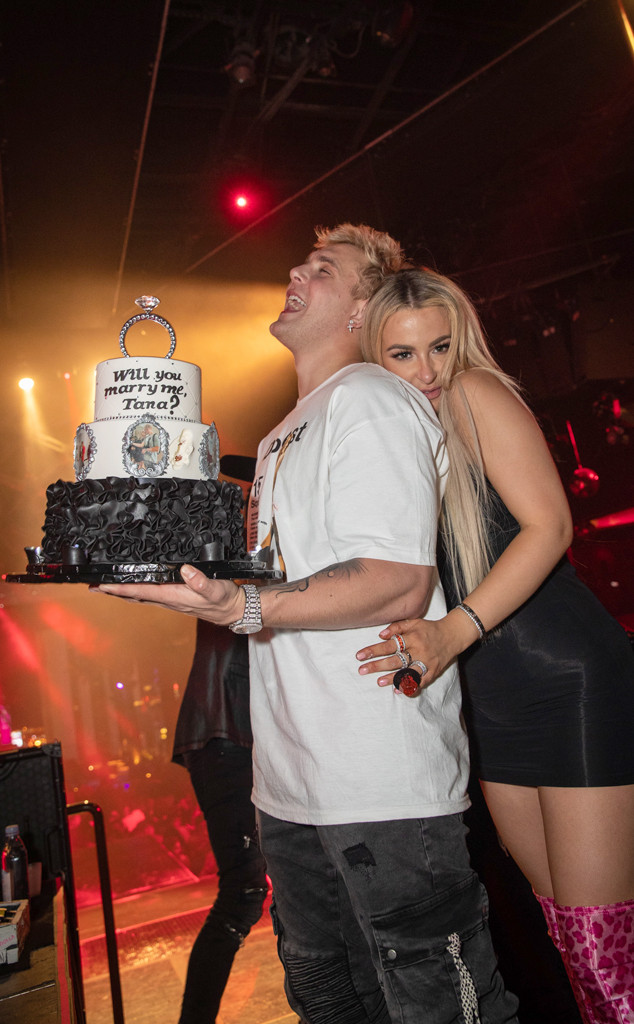 Drai's Nightclub Las Vegas
Tana, who was previously in a relationship with Bella Thorne, also talked to E! News about possibly having her ex at the wedding.
"She is shooting a movie and she's probably the busiest person I've ever met in my entire life," Tana told E! News. "So I never ever hold her accountable for being somewhere because I know that's not how she defines her love."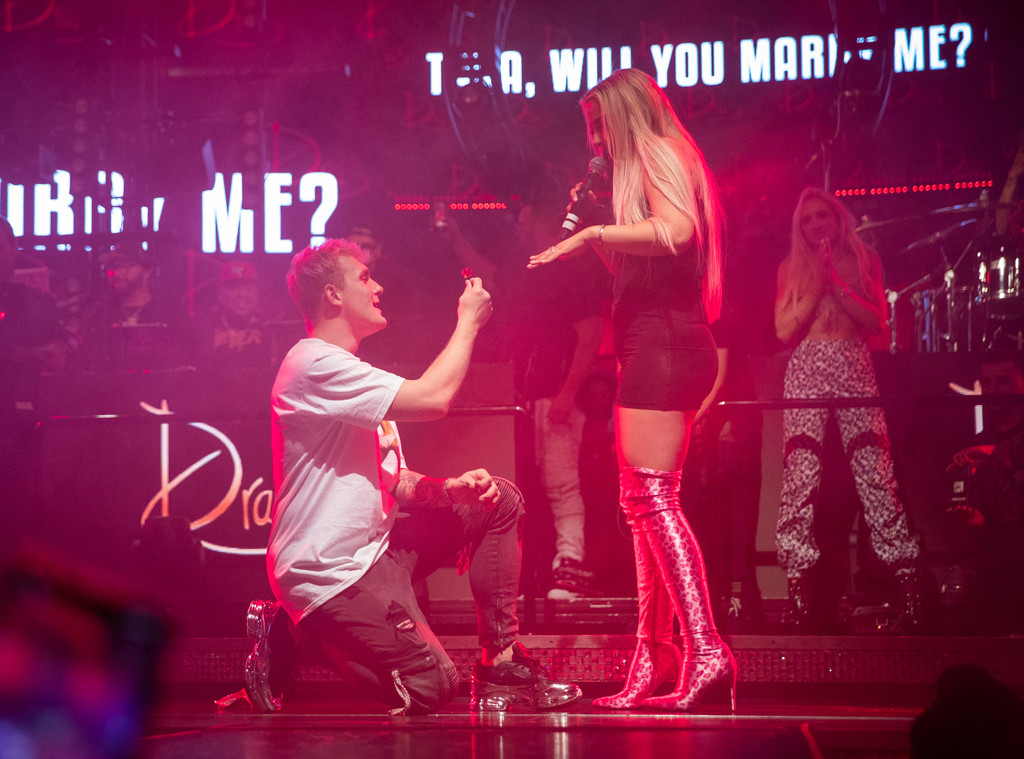 Drai's Nightclub Las Vegas
And what about Jake's brother, Logan Paul, who has made critical comments about their relationship, will he be a part of the wedding celebration?
"Yesterday, Jake and I finally sat Logan down and really had a talk with him about how real everything is and he started to cry," Tana told E! News. "And I never thought I'd be in a position where I was making Logan Paul cry, so to know that he finally believes it and is emotional about it makes me so happy, so I'm so excited to see him at the wedding. He's actually going to be Jake's best man and we're super pumped about it."
The MTV reality star also shared that the network will be shooting footage from the couple's wedding.
"Oh, absolutely!" Tana told E! News. "I actually only signed up for eight episodes and they came back and asked me to do a few more on the wedding so we start shooting all the wedding stuff tomorrow for MTV and I'm super excited about it."
Don't miss E! News every weeknight at 7, only on E!
Source: Read Full Article