Jill Duggar gets a lot of flak on social media from Counting On fans. Ever since she married Derick Dillard, fans have slowly been turning on her. But some also think that there may be more to her story than the negative comments suggest. In fact, fans are even convinced there is much more meaning behind her Instagram posts than meets the eye.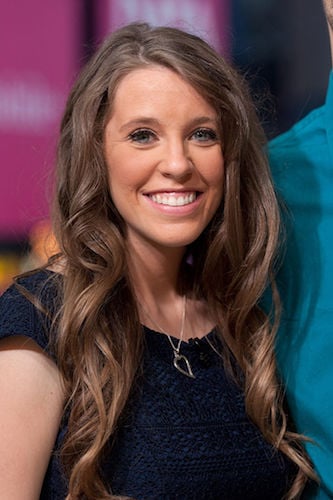 Duggar often gets negative comments regarding her Instagram posts
Anyone who has ever been on Duggar's Instagram has seen the negativity that some of her followers send her way. Whenever Duggar posts photos of her family, fans and critics are quick to judge either her parenting techniques, her husband, or something else usually relating to the two. When she posts recipes, fans often accuse her of stealing them or suggest they must taste terrible. If she posts anything related to her homeschooling techniques, she gets attacked for not allowing her kids to attend school with other children. It seems she can't win on social media no matter how hard she tries.
She posts bizarre recipes such as barbecue tuna fish and lemon slices with salt
One of the reasons why Duggar fans might question her cooking skills is because she often posts very interesting recipes. People like barbecue, and people like tuna, but most people don't like the two together. That's why Duggar's recipe for barbecue tuna fish didn't go over too well with fans. And when she posted a photo snacking on lemon slices and salt with her kids, people not only thought it was an odd combination but also gave her a lot of heat for feeding her children a snack with so much sodium.
https://www.instagram.com/p/BtY4EyfA7vG/
Fans think Duggar's Instagram is actually a cry for help — she wants a relationship with her family
While Jill is often posting interesting food choices, fans have come to realize that there may be more to her posts than was previously thought. They believe her interesting recipes, many of which are classics that her father, Jim Bob Duggar, loves, are actually her way of trying to get her family's affection once more. "… The only way back into the good graces of virtually everyone she cares about; she has to plead her way back into the dubious love of [Jim Bob]. Via BBQ Tuna," one Reddit user wrote. Of the 231 votes on the topic, 97% of users agreed with the original post's statement. Fans think that Jill and her father aren't close anymore and that he is instead focusing on other family members. They believe that posting recipes her father loves are the only way for her to remind him that she loves him, too.
It's unclear whether Duggar and her parents have a strained relationship — but fans seem to think so
Neither Duggar nor her parents have ever expressed whetherthere is strain on their relationship. However, fans think that ever sinceDuggar and her husband, Derick Dillard, left Counting On, Dillard and Jim Bob havebeen at odds. Duggar spends very few holidays with her family nowadays,which only further convinces fans that she isn't close with them. Now, peopleare reading into her Instagram posts as her own personal way of reminding herfamily she misses them.
Check out ShowbizCheat Sheet onFacebook!
Source: Read Full Article