Being a celebrity means that you have access to luxurious vacations, the latest fashion, and front-of-the-line privileges for all of the hottest restaurants. However, celebrities still have to navigate the waters of married life, just like millions of people all over the world.
Chris Hemsworth is no exception – the handsome Australian actor has been married to his wife, Spanish-born actress Elsa Pataky, since 2010, and in spite of their adorable social media snaps and cute red carpet moments, Hemsworth does, on occasion, get on his wife's nerves.
How did Chris Hemsworth meet his wife?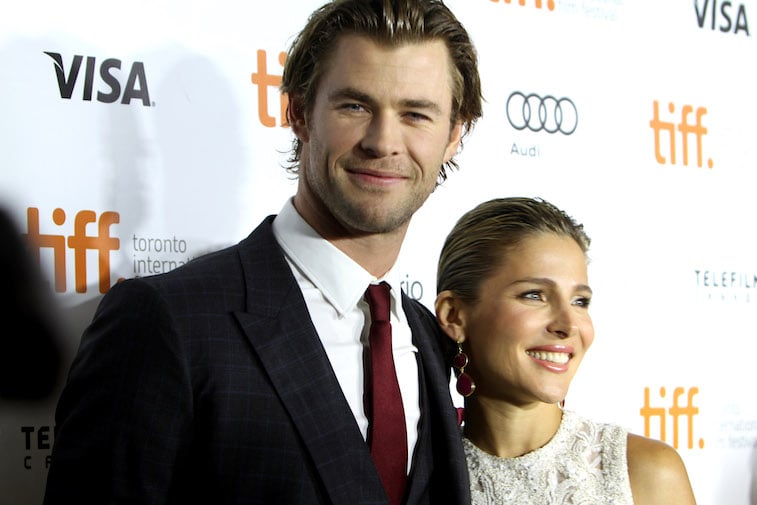 In early 2010, Chris Hemsworth was an up-and-coming actor who had just transitioned from Australian soap operas to American films. Elsa Pataky had made a name for herself as a model and actress, having appeared in films like Snakes on a Plane and Giallo. She's also highly educated and speaks a staggering six languages.
They first crossed paths when their agents suggested that they meet up. Sparks flew from the very first meeting, with Hemsworth gushing that Pataky had it all: "she's fun. She's outgoing, and she has a sense of humor and a passionate attitude toward life."
The pair married only three months after initially meeting, while on vacation in Indonesia. Hemsworth and Pataky have managed to stay together ever since, an impressive achievement, especially by Hollywood standards.
How many children does Chris Hemsworth have?
https://www.instagram.com/p/BxThRaQHTST/
The couple didn't wait long to start their family. Chris Hemsworth and Elsa Pataky welcomed their first child, a daughter named India Rose, in 2012, and twin sons named Tristan and Sasha in 2014. Although Hemsworth has become a superstar in the time that they have been married, Pataky has continued to work in films and is especially well-known for her work in the Fast and Furious franchise.
Recently, Pataky opened up about how supportive Hemsworth is of her career, saying that "he always makes me feel confident and beautiful when I'm feeling insecure – he works with me on my lines and my accent." She also said that their shared passion for acting brings them closer together and allows for a greater understanding of each other.
Whatever their secret might be, it's clearly working – Pataky and Hemsworth have been happily married for close to ten years now. Still, Hemsworth's celebrity status does occasionally bring some challenges to the photogenic couple – one in particular, that Pataky has been struggling with.
What is Chris Hemsworth's wife sick of?
https://www.instagram.com/p/BytLFnRHqb3/
Hemsworth's role as Thor in the Marvel films has meant that he has to spend a good deal of time onscreen with his shirt off. For many fans, this isn't an issue at all, as he is well-known for his perfectly chiseled physique. Other recent films that he has been in have made it a point to ensure that he appears shirtless at some point.
However, while he was doing press interviews for Avengers: Endgame, Hemsworth revealed that his wife is getting "pretty sick" of seeing him without a shirt on. "It's not exciting for her at all," Hemsworth laughed, saying that at this point in his cinematic career, she just wants him to put his clothes on.
It's likely that Pataky will continue to have to deal with seeing her husband shirtless onscreen for quite some time – Hemsworth is one of the most in-demand actors in Hollywood, and his muscular build has attracted a great deal of attention.
Still, it seems as though Pataky and Hemsworth are quite secure in their relationship, and it's refreshing to know that Pataky isn't above taking her famous husband down a peg or two.
Source: Read Full Article