After spending most of your life as a monarch under public scrutiny, you'd need to develop healthy sense of humor. It helps to keep things light and laughter is good for your health!
It's even better when you're the one cranking out the jokes. You might not believe it, but Queen Elizabeth II has a bit of a comedic streak. Don't be fooled by the stuffiness of royal protocol and her queenly exterior; she is full of wisecracks.
Not only does she love a good prank, but she knows how to deliver one-liners that can crack up a whole room. In case you've missed out on some of those moments, we're sharing some of them here. Cue the British accent.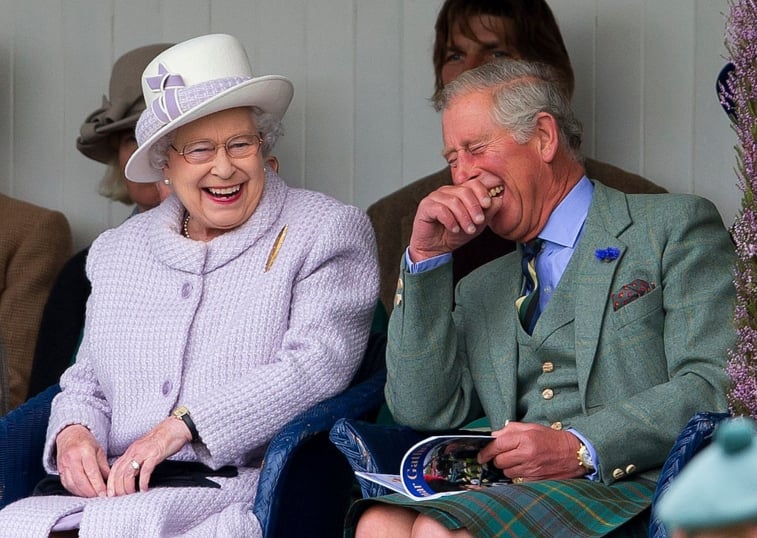 George W. Bush gaffe
The Sydney Morning Herald reported on her royal visit to the White House in 2007 when George W. Bush was in office. The then-president had to correct himself when he said to the queen, "You've helped our nation celebrate its bicentennial in 17- in 1976."
At a formal event the next night, Queen Elizabeth smiled as she toasted, "I wondered whether I should start this toast by saying, 'When I was here in 1776 …' "
The queen made a diplomatic quip
In 2016, the queen met with MartinMcGuinness, a former member of the IRA and then-Deputy First Minister ofNorthern Ireland. When she was greeted and asked if she was well, she replied,"Thank you very much. I'm still alive!"
As a side note, the Irish Republican Army (IRA) onceled a campaign against the crown, and the ongoing fight led to the murder ofQueen Elizabeth's uncle. He was killed in an IRA bomb attack in 1979.
Uncanny resemblance
Parade printed an anecdote from Karen Dolby's book, The Wicked Wit of Queen Elizabeth II, that noted what happened to the royal during a walk. While strolling the grounds near Balmoral Castle, she was told by a local that she looked just like the queen, and she responded with "How reassuring!"
The planes were too much
According to ExpressUK, a recreational cricket game took place on the grounds of Windsor Castlebetween royal staff members and locals. Prince Philip and Queen Elizabeth werewatching from the sidelines when she overheard a young lady comment about howlow the planes were flying overhead. The queen then said: "Yes, I cannot fathomwhy Victoria built Windsor so close to Heathrow."
Poisonous blooms
According to People, when the queen attended the 2016 Chelsea Flower Show, she stopped to chat with herb gardener Jekka McVicar. When McVicar explained how lily of the valley was once used as a poison, the quick-witted queen told her, "I've been given two bunches this week. Perhaps they want me dead."
Jesting with Trudeau
At a summit dinner during a visit to Malta, Canadian prime minister Justin Trudeau discussed the Queen's long history with Canada. He mentioned that he was the 12th prime minister to serve during her 60-year reign. During her speech (which followed his), she said, "Thank you Mr. Prime Minister of Canada for making me feel so old."
The queen won't stand for being dogged out
Per The Royal Forums, it's rumored that Princess Michael of Kent was complaining about the queen's dogs and said sometimes she felt like shooting her many corgis. When Queen Elizabeth later got wind of it, she quipped that the dogs were much better behaved than the princess.
She's a bona fide prankster
This week, Cosmopolitan was reminded of the time Her Majesty bumped into some American tourists while out and about at Balmoral. She looked unassuming in a headscarf and coat, and when asked if she lived in the area, she only shared that she had a house nearby. But they then inquired if she'd ever met the queen, to which she replied, "No, but he has," pointing to her bodyguard.
Source: Read Full Article