We all have watching GSN late at night as one of our guilty pleasures, right? It seems as if there is a new game show every week, but there are definitely our classic favorites that are still going strong.
RELATED: The Price Is Right: The Net Worth Of TV's Most Popular Game Show Hosts
However, as they get older, it's inevitable the host will change. Have you been recognizing any of those wonderful people that ask the questions, spin the wheel, or give you your grand prize? Well, you might, because LOTS of actors and actresses have jumped on the game-show-host bandwagon. Here are 10 Hollywood stars that have turned full-on Alex Trebek.
Click the button below to start this article in quick view
10

Wayne Brady – Let's Make A Deal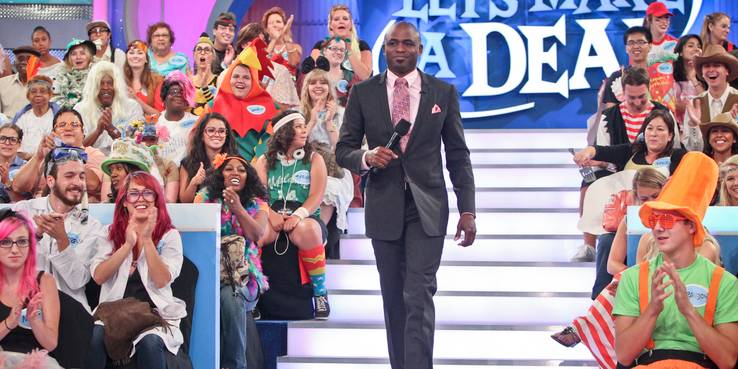 You'll definitely know Brady as the new host of the classic game-show, Let's Make a Deal, since 2017, but did you wonder where the heck you've seen him before? Well, he was Barney's charming brother, James, in How I Met Your Mother (13 episodes), Dr. Reese Buckingham in The Bold and the Beautiful (41 episodes!), and is one of the hilarious men in Whose Line Is it Anyway? He has about 75 acting credits under his belt, actually, so you're bound to have seen him somewhere before. But yes, now he's asking you if you'd like door #1 or door #2 and giving you all the zonks.
9

Alfonso Ribeiro – Catch 21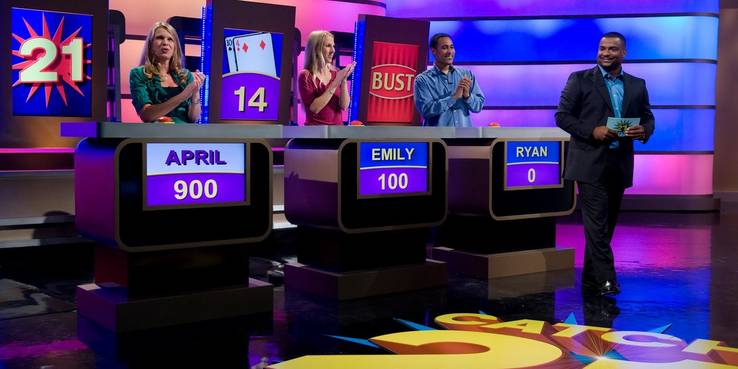 Well, this isn't exactly a current game-show, we thought it was pretty hilarious to see Alfonso Ribeiro show back up on our television screens to host this black-jack themed show, Catch 21. Where have you seen this guy before? Well, maybe if you saw him dance "the Carlton" it might just jog your memory (yes, that's a The Fresh Prince of Bel-Air reference).
RELATED: 10 Biggest Game Show Prize Winners Of All Time
This card game lasted from 2008-2011, but there are actually rumors that Alfonso will be returning to the game-show scene with a new BBC game, called Money Tree, so you'll just have to keep an eye out for it.
8

Jamie Foxx – Beat Shazam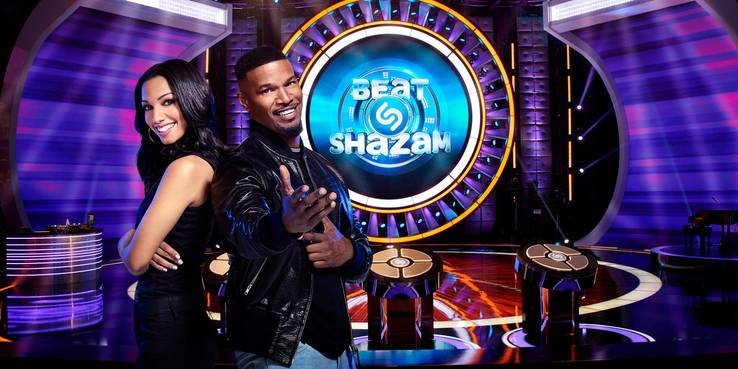 Beat Shazam is a pretty new game-show, and it's one that's definitely music-themed. Surely enough, this is pretty fitting for the host, singer, and songwriter Jamie Foxx. While Foxx has definitely dabbled in every medium, he's also an incredibly well-known actor. You might recognize him from Law Abiding Citizen (2009), Django Unchained (2012), or more recently, Baby Driver (2017) and Robin Hood (2018). He has a movie coming out, Just Mercy, later in 2019, and we're incredibly stoked for it. But for now, Jamie has been playing some tunes and getting contestants to guess the song before Shazam can beat them to it. It's pretty fun, actually.
7

Dax Shepard – Spin The Wheel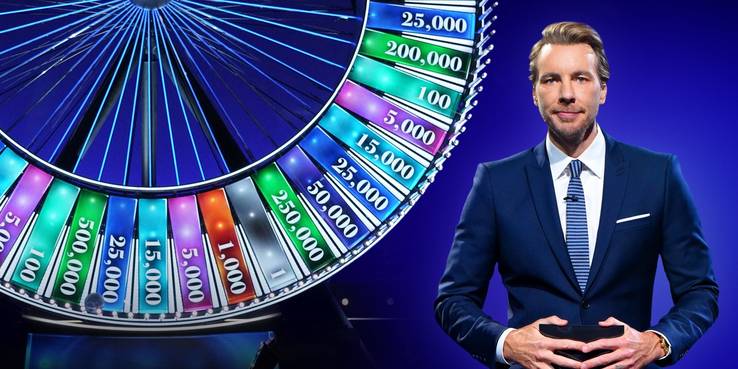 This is another incredibly new game show where contestants must answer trivia questions, spin a wheel, and earn more money at the risk of losing it all. Sounds pretty invigorating, right? What's even better is that this show is hosted by the hilarious and brilliant Dax Shepard. He definitely isn't new to the screen, so where have you seen him before?
RELATED: The 10 Most Shocking Moments In Game Show History
He's dabbled in television, mainly Parenthood where he played Crosby Braverman in 103 episodes. He's also been in Hollywood, and you might recognize him from Hit & Run (2012). Most recently, he's the newest addition to Netflix's The Ranch alongside Ashton Kutcher. He's also appeared as a cameo in a lot of his wifey's, Kristen Bell, TV shows. He's an incredible and hilarious person, actually, so you should definitely check this game-show out.
6

Elizabeth Banks – Press Your Luck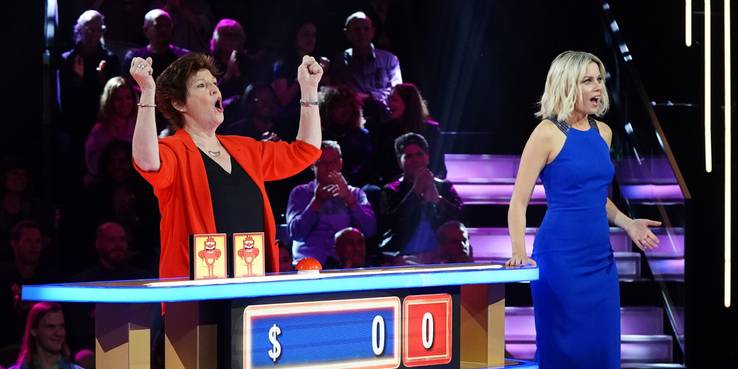 Elizabeth Banks is a force to be reckoned with in Hollywood. You'll probably remember her from Pitch Perfect, The Hunger Games, or the new Charlie's Angels film that's set to come out soon. Press Your Luck is actually an old game-show that first premiered in 1983 and was canceled in 1986. However, it was revived this summer of 2019! In this show, contestants answer trivia questions and collect spins, to which they use on a game board to win cash and prizes. This show definitely tests the lucks of the contestants, plus, it has Elizabeth Banks. So, need we say more?
5

Joel McHale – Card Sharks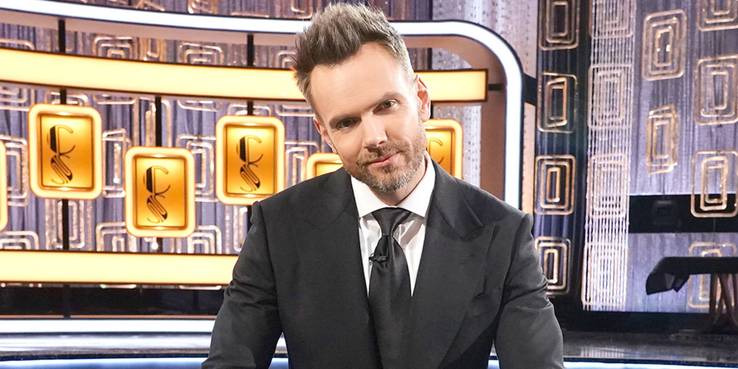 This television and film actor is best known for small roles here and there. So, frankly, he has A LOT of acting credits. You probably best know him from Community, where he played one of the main characters, Jeff Winger. Now, however, Joel has switched gears and joined our team of game-show hosts.
RELATED: The 10 Highest Paid Talk Show Hosts In America
This is another show that isn't exactly new. In fact, 2019 was the FIFTH time this show has been revived. Hopefully, Joel McHale can keep it going, right? Well, in this game, contestants must answer trivia questions and then press their luck with cards, guessing whether the next card will be higher or lower. Skill and luck, the two pillars of every game show ever.
4

Rob Lowe – Mental Samurai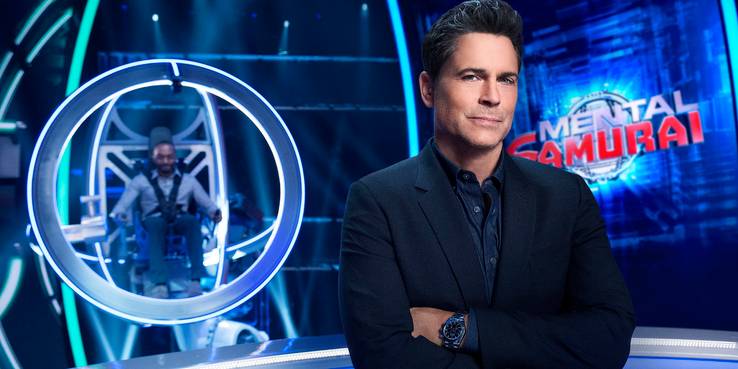 Rob Lowe mainly hit his strike of fame in the 80s and 90s, where he was in The Outsiders and Wayne's World. More recently, he's been in TV shows, such as The Grinder and Code Black. While this actor has 99 acting credits, he, too, has jumped over to the game-show scene. Mental Samurai is a mental obstacle course that lets contestants answer questions with speed and precision. Basically, it's a game based off on mind training games. It first aired in March, 2019, and you'll find Lowe behind the mental madness.
3

Alec Baldwin – Match Game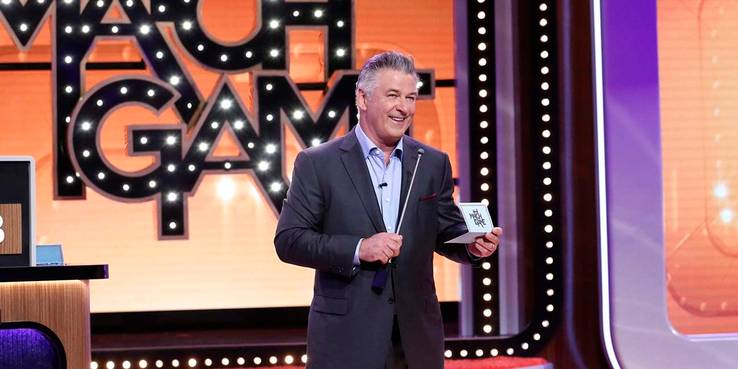 We're all familiar with the classic game show, Match Game. This show has been around since 1973, and was revived with Alec Baldwin as the host. This show always has celebrities on it, as the point is quite literally for contestants to match their answers with celebrity guests.
RELATED: Alec Baldwin Net Worth
However, this is now hosted by an actor himself! Baldwin has a whopping 143 acting credits, so, you can take a look into ALL the places you can find him. What's most important, honestly, is Baldwin's hilarious version of Donald Trump on SNL. So you can check that out, and the new version of your favorite game show.
2

Dwayne Johnson – The Titan Games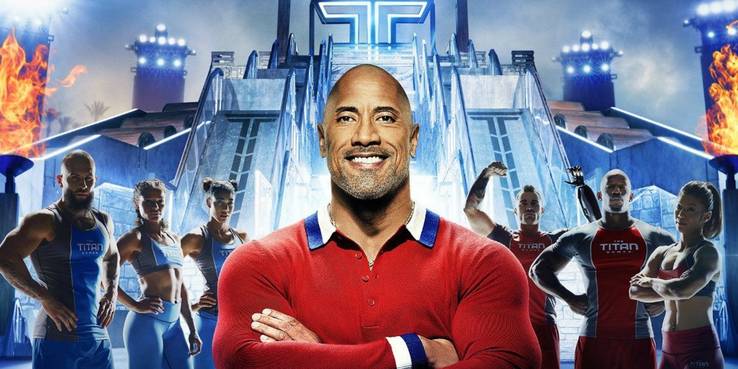 While this show isn't exactly a "game show", it still definitely has contestants and competition. Except rather than their brain, this show tests their athletic abilities. This show is new to TV, premiering in 2019, and is hosted by none other than The Rock. We don't really think we need to remind you about this humble hunk, but you probably know him from Skyscraper, Rampage, Fast & Furious, Baywatch, or Jumanji. And that's just in the past 2 years! Yeah, you know who he is, and now you can even watch him host some stellar TV show.
1

Jane Lynch – Hollywood Game Night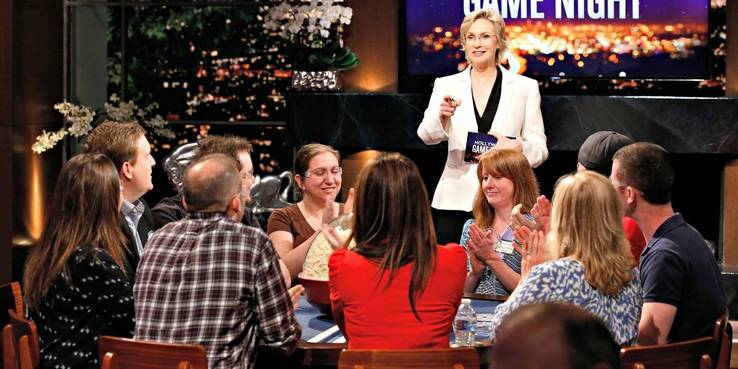 You're probably most familiar with this hilarious woman from Glee, where she plays Sue Sylvester. However, this woman definitely has a plethora of credits under her belt. Yet she, too, has turned a new leaf and headed over to game-show television. Hollywood Game Night actually premiered in 2013 but is still going strong. On this show, two contestants will have a team of celebrity guests, and together they compete in a pop-culture-themed game night where they'll battle it out. Tons of celebrities and tons of games, what else could you possibly need?
RELATED: 10 Weird Rules The Rock Follows To Achieve Success
Tags:Television
Source: Read Full Article