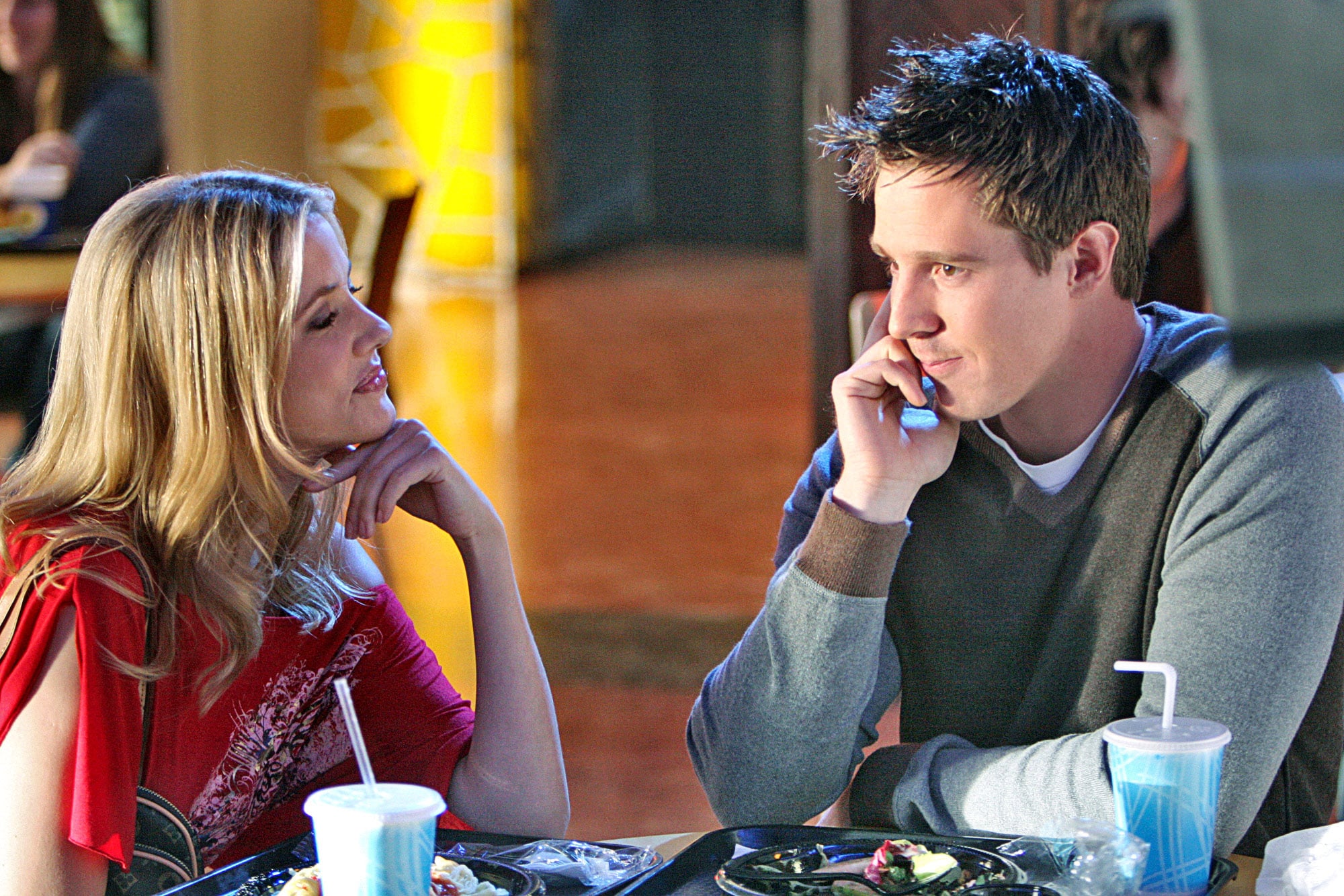 Warning: Spoilers ahead for Veronica Mars!
Throughout season four of Veronica Mars, Logan never faces a moment of doubt after he proposes to Veronica — that is until he runs into his old flame Parker Lee. While the series has introduced eccentric new characters such as Clyde the enigmatic ex-con and Penn the shady pizza guy, it also throws back to the good old days with cameos of original Neptunians. In the case of Parker, her time is short and sweet but certainly adds tension between Logan and Veronica's relationship the very last minute. In case your memory of Parker is hazy, here's a quick refresher on her backstory and how she influences the course of the fourth season.
First introduced in season three, Parker has a dark past on the show that's tied to both Veronica and Logan. A sociable college student, she rooms with Veronica's friend Mac at Hearst. Soon after they meet, Parker becomes the next victim of the campus's serial rapist, whose sick M.O. is shaving women's hair after he drugs and sexually assaults them. As Veronica tries to crack this case, she and Parker grow close. Later, during the Valentine's Day scavenger hunt, Parker and Logan also begin seeing each other, but their relationship doesn't last since Parker realizes that Logan still loves Veronica. It's obvious: Logan punches V's then-boyfriend Piz after believing that he posted a sex tape of Veronica.
In season four, Logan bumps into Parker at city hall while trying to get his marriage license. She reveals to him that she's now divorced, although she had been happier years ago with her doting husband. Parker is apologetic upon learning that Logan is getting married to Veronica, although she does later obliquely tell him to enjoy the honeymoon phase.
When Logan's in therapy, he reveals that he followed Parker out to the parking lot and learned that her husband had taken up with a blackjack dealer. His therapist Jane thinks that it's weird that he trailed after his ex-girlfriend and asks him if he truly wants to marry Veronica. The sweet voicemail that he leaves Jane about Veronica reveals that his answer is more or less a resounding yes. Because of his conversation with Parker and how he texted Veronica "Sorry" on their wedding day, we're almost led to believe that Logan has cold feet. But he doesn't.
Even though his happily ever after was tragically cut short, Logan realizes after his encounter with Parker that he was willing to go the distance with Veronica. Be right back — we need to sob our little hearts out and come up with some Murderhead-approved conspiracy theories about how Logan might still be alive.
Source: Read Full Article