Watch out! This post contains spoilers.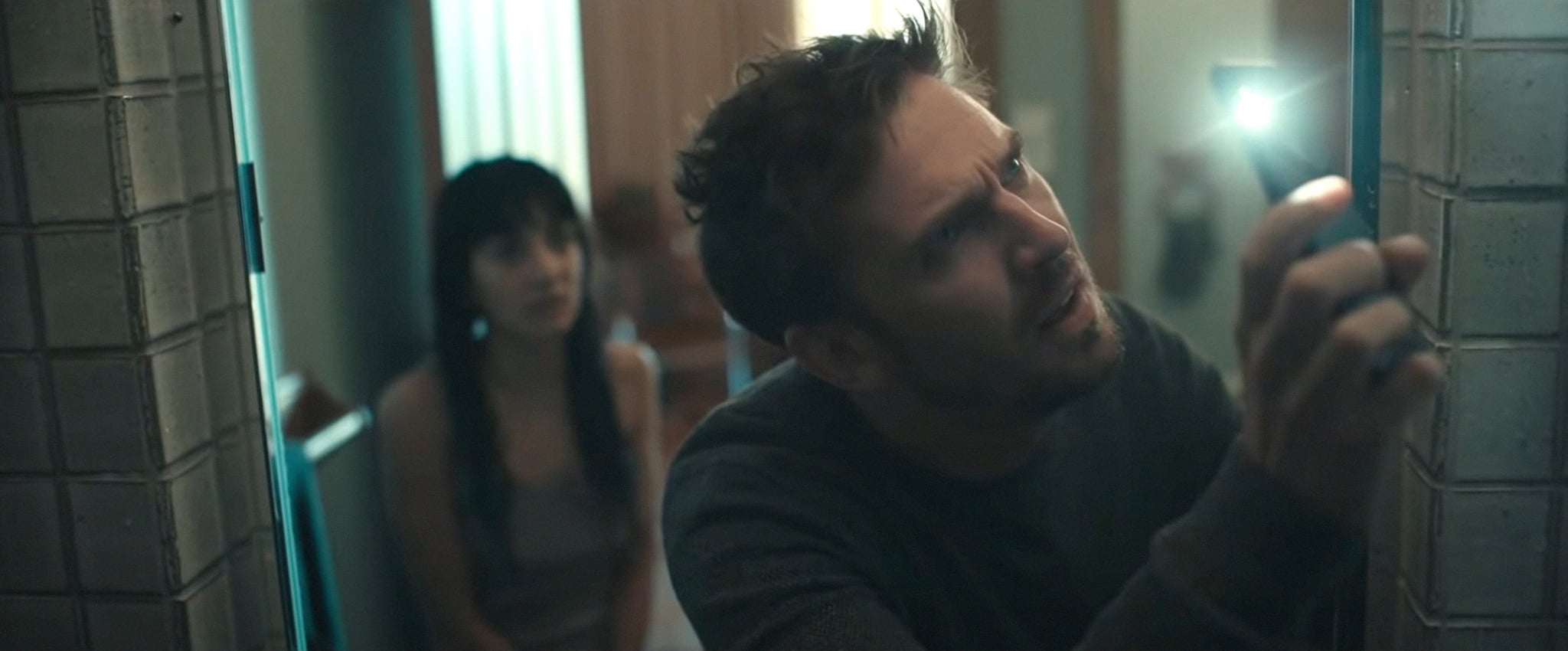 In Dave Franco's directorial debut, four friends decide to get away for a few days and head to the Oregon coast in The Rental. What comes next is a story of betrayal and bloodshed — and a bit of a twist ending. If you haven't yet seen this thriller and want to know exactly what happens before you hit "play," keep reading to find out the major storylines and the ending.
Married couple Charlie (Dan Stevens) and Michelle (Alison Brie), along with Charlie's brother Josh (Jeremy Allen White) and his girlfriend Mina (Sheila Vand), rent a beach house for a getaway, but they run into trouble before they even leave home. Mina is mad because when she tries to book the house, her request is denied, but when Charlie requests to book it after her, his request goes through. She immediately assumes it's because she's a woman of color and Charlie is a white man. When they arrive at the house, Mina confronts the caretaker Taylor (Toby Huss) about it and is put off by his attitude.
Nevertheless, Taylor and his creepy aura leave the house and the four friends settle in. On the first night, Charlie, Josh, and Mina decide to get high while Michelle sleeps, which leads to Mina and Charlie hooking up in the hot tub and then in the shower. Aside from Mina dating Charlie's brother, Mina and Charlie also work together, and after a collection of drug-induced compliments about the others' work, they fall into each other and start making out, which then leads to more.
The next day, Michelle embarks on the hike she was looking forward to and only Josh accompanies her. While Charlie and Mina are working off their hangovers, Mina realizes the shower head has a camera in it. When she tells Charlie and says they should call the police, he realizes the other shower also has a camera, which means it caught them in the act the night before. To keep from telling Josh and Michelle what happened, they decide to brush off the hidden cameras.
Source: Read Full Article