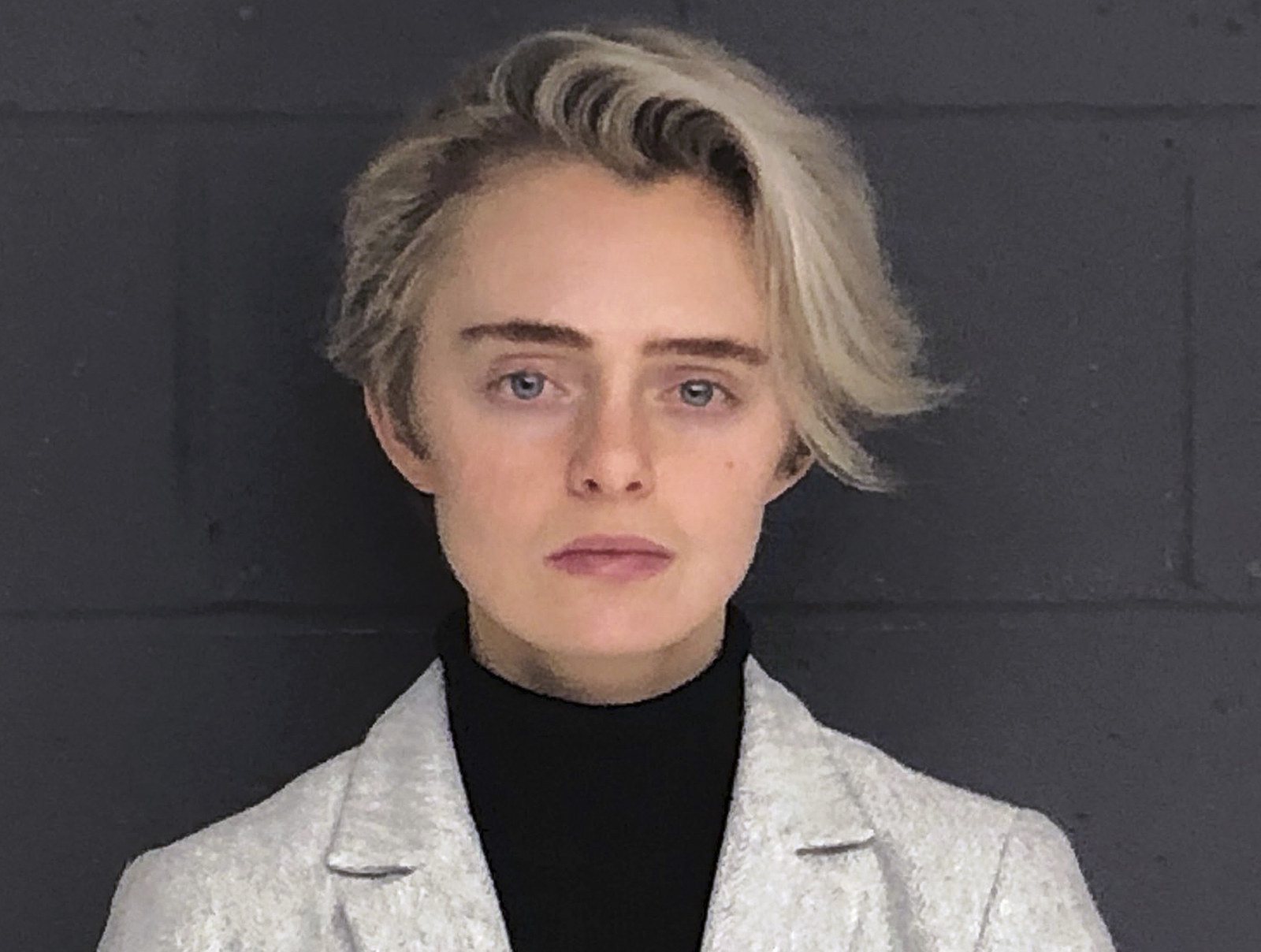 Michelle Carter's booking photo on Feb. 11.
Michelle Carter, the Massachusetts woman who was convicted in 2017 of involuntary manslaughter for encouraging her boyfriend over text messages and phone calls to kill himself, is asking the Supreme Court to review her case and vacate her conviction.
In a petition filed Monday, Carter's lawyers argued that her conviction for urging 18-year-old Conrad Roy to kill himself was "unprecedented" and violated her First Amendment right to free speech and her Fifth Amendment right to due process.
"Michelle Carter did not cause Conrad Roy's tragic death and should not be held criminally responsible for his suicide," her attorney, Daniel Marx, said in a statement Monday.
Marx said charging Carter "based on her words alone" violated the First Amendment and that the "decision upholding her conviction created a conflict among state supreme courts."
Her conviction also violated due process because "the vague common law of involuntary manslaughter fails to provide guidance to prevent arbitrary and discriminatory enforcement in morally fraught cases involving suicide," he added.
According to the petition, Massachusetts is the only state to have upheld the conviction of a "physically absent defendant who encouraged another person to commit suicide with words alone."
"Before this case, no state had interpreted its common law or enacted an assisted suicide statute to criminalize such 'pure speech,' and no other defendant had been convicted for encouraging another person to take his own life where the defendant neither provided the actual means of death nor physically participated in the suicide," the petition said.
Carter, 22, began serving her 15-month jail sentence in February, nearly two years after her conviction. Judge Lawrence Moniz had allowed her to remain free until her state appeals were exhausted.
In February, Massachusetts' highest court — the Supreme Judicial Court (SJC) — refused to overturn her conviction, ruling that the trial evidence against her proved that her "wanton and reckless conduct" caused Roy's death. The Supreme Court will now decide whether to review that court's decision.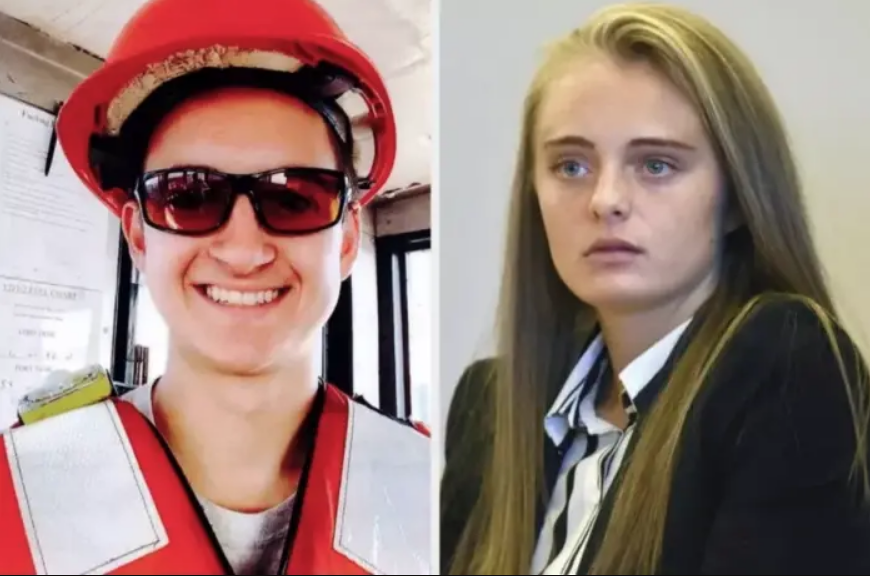 Conrad Roy and Michelle Carter.
When Carter was 17, she sent Roy a series of texts over a two-week period encouraging him to kill himself. Roy — who had a history of mental illness and had previously made attempts on his own life — killed himself on July 12, 2014, after inhaling carbon monoxide in his truck outside a Kmart in Fairhaven, Massachusetts.
Carter was 50 miles away in her Plainville home, but spoke to Roy twice over the phone. While there are no records of what the two spoke about, prosecutors relied on a text message Carter sent one of her friends months after Roy's death.
In the message to Samantha Boardman, Carter said, "Sam his death is my fault like honestly I could have stopped him I was on the phone with him and he got out of the car because it was working and he got scared and I fucking told him to get back in."
"Sam because I knew he would do it all over again the next day and I couldnt have him live the way he was living anymore I couldnt do it I wouldnt let him," a part of the text said.
The trial judge convicted Carter of involuntary manslaughter, saying she failed to call for help after instructing Roy to get back into his truck despite knowing it was a toxic environment "inconsistent with human life."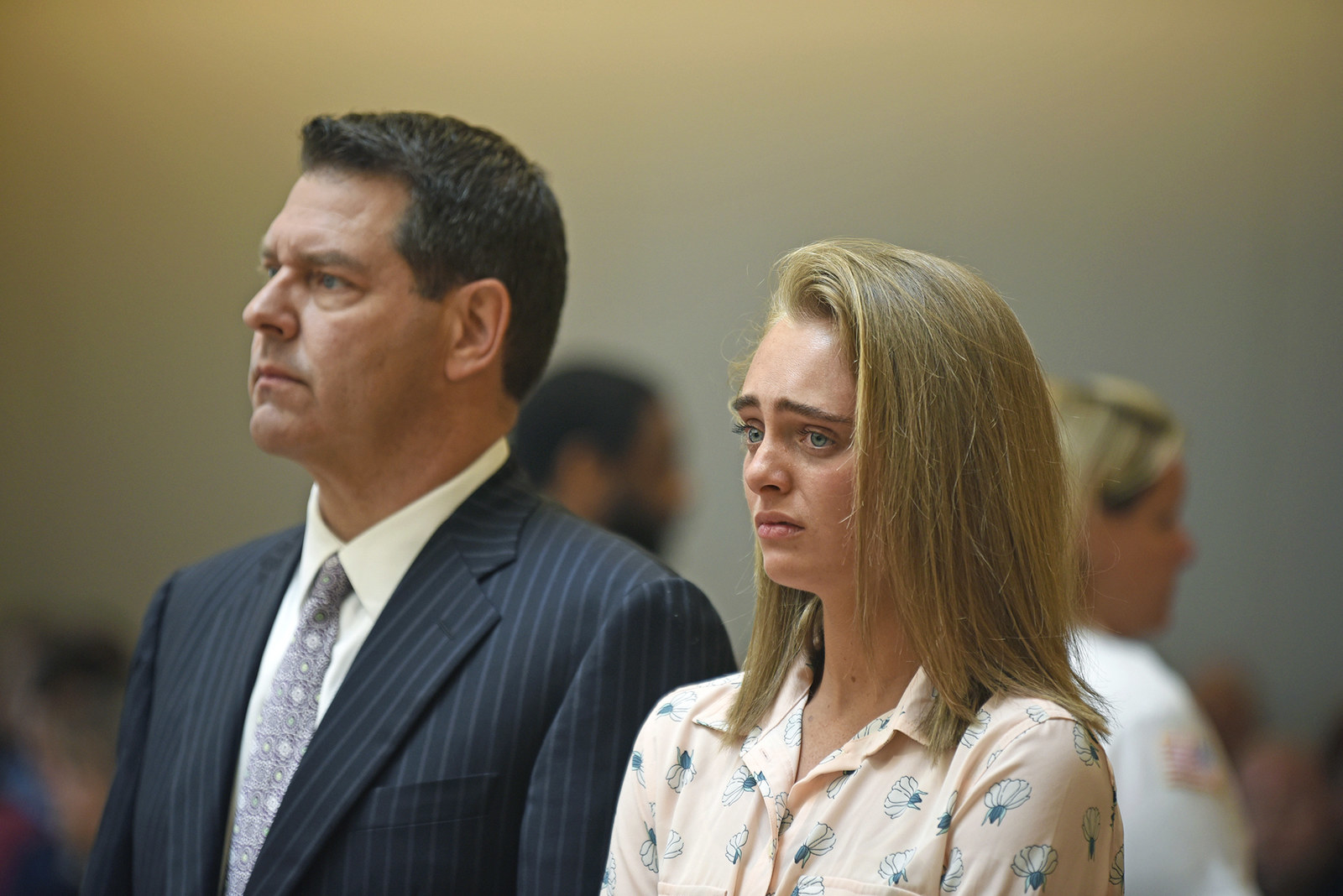 Michelle Carter and her trial attorney Joseph Cataldo in court during her June 2017 conviction.
Her lawyers then appealed to the Massachusetts Supreme Judicial Court (SJC) to overthrow her conviction, arguing that Moniz's guilty verdict relied heavily on Carter's single text message that served as an "uncorroborated confession."
But in upholding her conviction, the SJC said Carter's words found to have caused Roy's death were was not protected by the First Amendment because they constituted "speech integral to unlawful conduct." The SJC also said that her text message about instructing Roy to get back in the truck was "more than adequately corroborated by the victim's death but also by text messages exchanged with the victim encouraging him to commit suicide."
In their petition to the US Supreme Court, Carter's attorneys argued that the SJC's opinion conflicted with the decisions of several other state supreme courts "that have refused to refused to apply the same exception in similar circumstances.
The SJC said that her statement was also corroborated by the fact that Roy and Carter "were in voice contact while the suicide was in progress" and that "despite the physical distance between them" Carter was able to talk to Roy, hear what was going on in the truck, and give him instructions.
"Clearly," the SJC said in its opinion, "the defendant was not 'confessing' to an imaginary crime."
The National Suicide Prevention Lifeline is 1-800-273-8255. Other international suicide helplines can be found at befrienders.org. You can also text TALK to 741741 for free, anonymous 24/7 crisis support in the US from the Crisis Text Line.
The Michelle Carter Case
Michelle Carter Is Going To Jail For Encouraging Her Boyfriend To Kill Himself

Tasneem Nashrulla · Feb. 11, 2019

A Court Refused To Overturn The Conviction Of The Woman Who Encouraged Her Boyfriend To Kill Himself

Tasneem Nashrulla · Feb. 6, 2019

The Woman Who Encouraged Her Boyfriend To Kill Himself Should Go Free Because Her Conviction Relied On One "Rambling" Text, Her Lawyers Argued

Tasneem Nashrulla · Oct. 4, 2018

The Woman Who Encouraged Her Boyfriend To Kill Himself Is Found Guilty Of Involuntary Manslaughter

Tasneem Nashrulla · June 16, 2017

Can You Kill Someone Via Text Message? One Judge Will Now Decide

Tasneem Nashrulla · June 13, 2017

This Woman Urged Her Boyfriend To Kill Himself So She Could Be "The Grieving Girlfriend": Prosecutors

Tasneem Nashrulla · June 6, 2017

Friends Of The Woman Who Urged Her Boyfriend To Kill Himself Read Her Texts Out Loud In Court Today

Tasneem Nashrulla · June 7, 2017
Tasneem Nashrulla is a reporter for BuzzFeed News and is based in New York.

Contact Tasneem Nashrulla at [email protected]

Got a confidential tip? Submit it here.
Source: Read Full Article