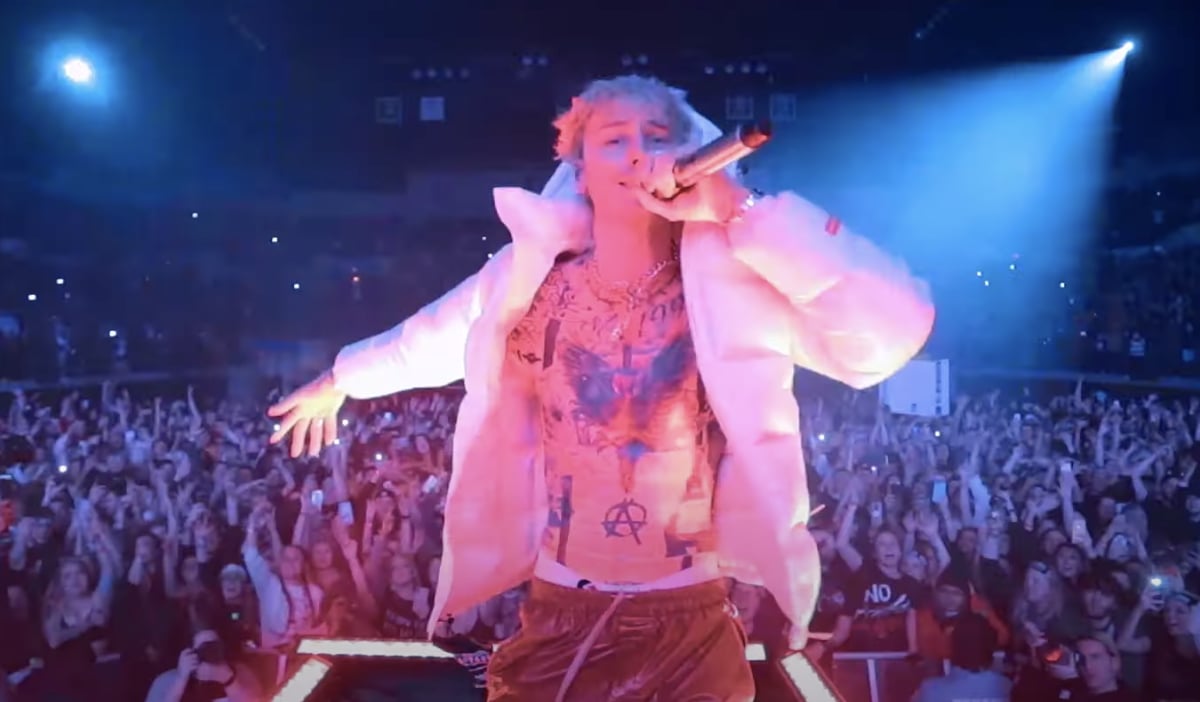 Image Source: YouTube user Hulu
Machine Gun Kelly is giving his life story the Hulu documentary treatment. Directed by Sam Cahill, "Life in Pink" offers an in-depth look at the "Twin Flame" musician (born Colson Baker), tracing the dramatic highs and lows of his life and storied career. Hulu's forthcoming documentary, billed as an "all-access pass," will share MGK's perspective about "tackling noise from the outside world, stardom, fatherhood, and more," per its synopsis.
Hulu released the trailer for "Life in Pink" on June 16, a two-and-a-half-minute clip that describes MGK as "this generation's most polarizing rockstar." "My life wasn't always like this," he says at the top of the trailer. "I just don't think anyone saw me coming."
MGK serves as an executive producer for the doc, along with Diddy, Stephen Astephen, Andre Cisco, Ashleigh Veverka, and John Janick. Sam Cahill also serves as the producer of the documentary.
"Life in Pink" comes on the heels of MGK's real-life-inspired stoner comedy "Good Mourning," created alongside Mod Sun, which premiered on May 20. The movie marked both artists' screenwriting and directorial debuts. MGK is also starring in another film titled "Taurus," which premiered at the 2022 Tribeca Film Festival in June. Now, with "Life in Pink," MGK is adding another film credit to his résumé.
Watch the trailer for the documentary and get more details about it ahead, including guest appearances and the release date.
Source: Read Full Article