Using FEMA money to fund ICE, Missouri abortion ban blocked, Leslie Jones leaving SNL. Your BuzzFeed News newsletter, Aug 28.
ByElamin Abdelmahmoud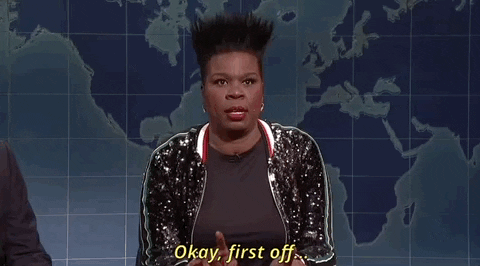 Funders have given Facebook a deadline to share data with researchers or they're pulling out
In April 2018, Facebook said it would share data with academics so they can better understand the effects of social media on democracy.
Last week, we reported that funders and researchers were beginning to lose patience with the company because it had not yet provided all of the necessary data, and had said it would not provide some of the data it initially promised.
The latest development on this: a consortium of funders will stop supporting the project if Facebook doesn't provide the data to researchers by Sept. 30.
Those funders — including the Democracy Fund, the John S. and James L. Knight Foundation, the Charles Koch Foundation, and Omidyar Network — provided support for grants to be made to researchers. Now, they've sent a letter to the Social Science Research Council recommending "winding down the project" unless Facebook can provide the data.
Everyone is in love with these fashionable women on TikTok
In one of those you-love-to-see-it turns, the internet has actually picked something good to collectively swoon over: a mysterious Chinese woman on TikTok with an unearthly amount of swagger.
The account belongs to "Loora8888," and her TikToks feature two very fashionable young women being generally sassy and adorable.
Because we all know there's nothing like a collective internet crush, I'll let you enjoy this. The umbrella TikTok is my favorite of the bunch.
Elamin Abdelmahmoud is a curation editor for BuzzFeed News and is based in Toronto

Contact Elamin Abdelmahmoud at [email protected]zfeed.com.

Got a confidential tip? Submit it here.
Source: Read Full Article