Why, hello there!! Have you found yourself in short supply of ~good vibes~ lately?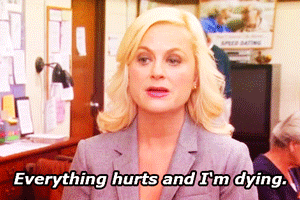 If so, look no further than these accounts:
1.
Arielle Estoria, aka @arielleestoria
https://instagram.com/p/B0uAP7jBIRn/" target="_blank">instagram.com
Arielle is a poet, author, and speaker who shares snippets of her life along with original quotes and affirmations meant to inspire, enlighten, and empower.
2.
Erika Brooks Adickman, aka @thiserikalife
4.
Sage Aune, aka @sagepizza
5.
Jessamyn, aka @mynameisjessamyn
6.
Tyler Feder, aka @tylerfeder
7.
Popeye, aka @popeyethefoodie
8.
Sara Tso, aka @matchboxkitchen
9.
Gemma Correll, aka @gemmacorrell
10.
Sara Kuburić, aka @millennial.therapist
11.
Marie, aka @marienova
12.
Natasha Webb, aka @thecolourtribe
13.
Ashley Mahlberg, aka @inkreel
14.
Tara Laferrara, aka @taralaferrara