In Vogue's video coverage of last night's Met Gala, the YouTube star Emma Chamberlain was filmed speaking to the tennis star Naomi Osaka, as they stood beneath the entrance to New York's Metropolitan Museum of Art.
"I, like, forgot that there's art in there," Chamberlain said.
It has felt, in recent years, that the media dominance of the Met Gala — which takes place annually to raise funds for the museum's Costume Institute — has threatened to overshadow the significance of the museum itself. The days and weeks after the event (which typically occurs on the first Monday in May, but was postponed to last night due to COVID-19 lockdowns) are a glut of outfit galleries, fit rankings, and 'who wore it best' polls.
This year, though, it felt like something didn't quite click. Sure, there were the usual components: the bombastic and showboating outfits that compete for column inches (this year won by Lil Nas X's three-in-one Versace ensemble), the unexpected celebrity-designer pairing (see Whoopi Goldberg and Valentino), and the regular rotation of supermodels in sheer dresses.1 of 4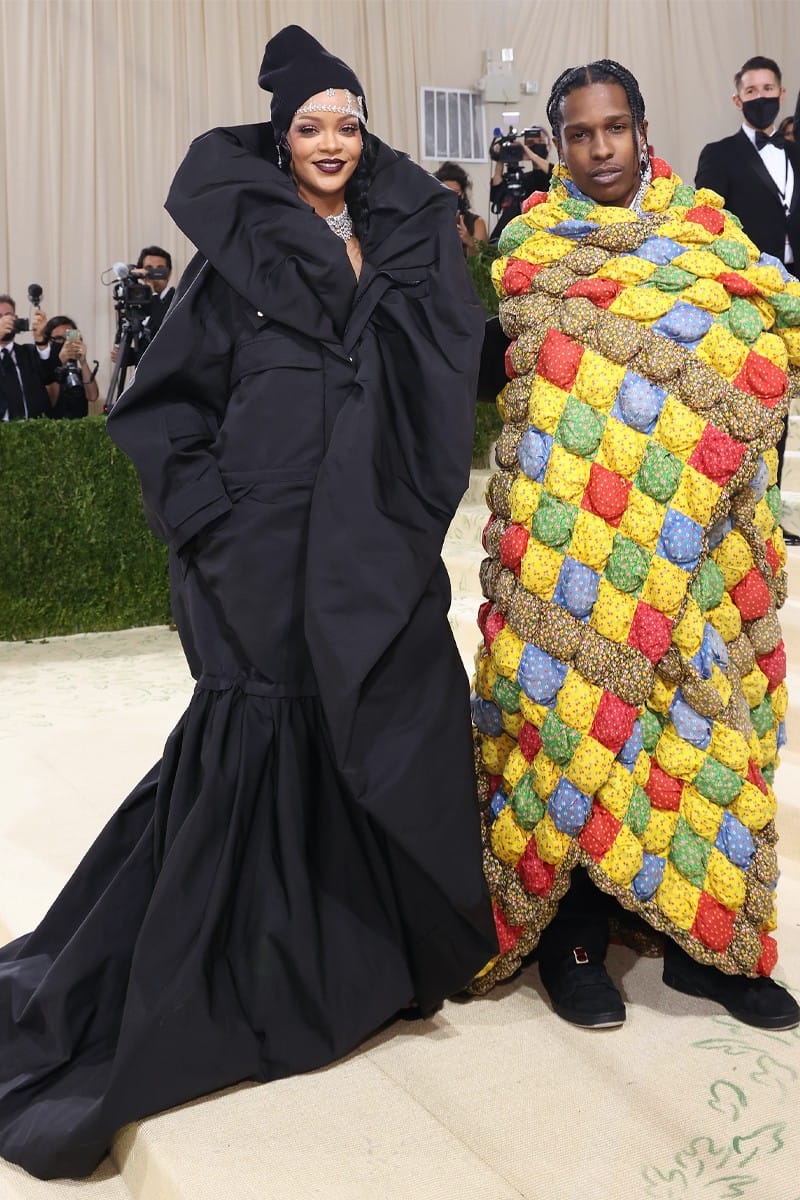 Rihanna and A$AP Rocky.Getty Images2 of 4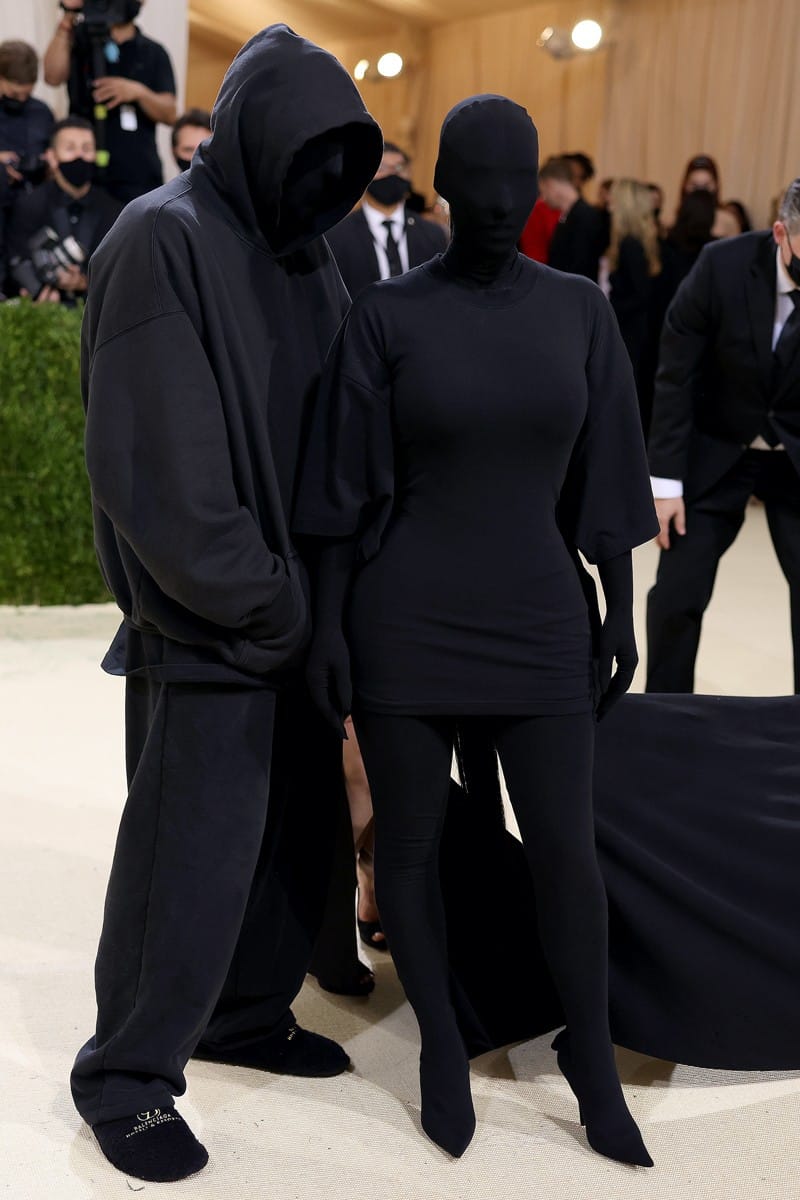 Demna Gvasalia and Kim Kardashian.Getty Images3 of 4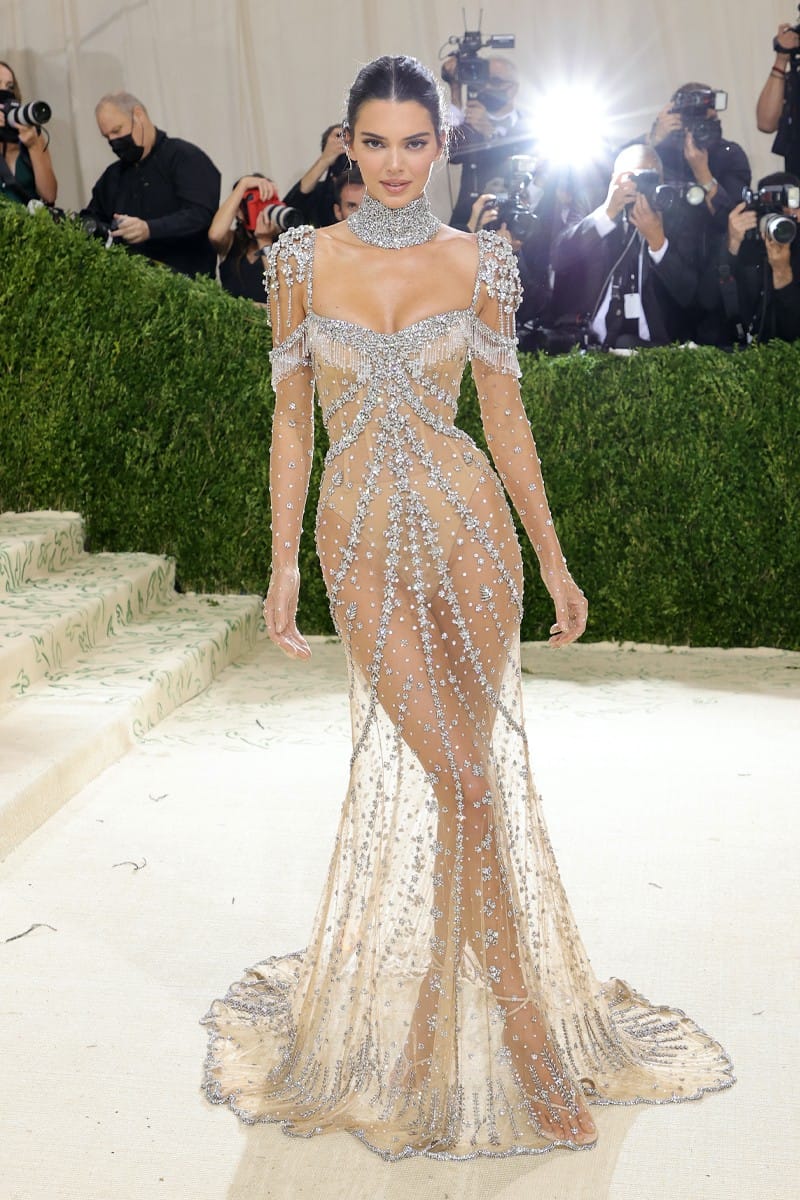 Kendall Jenner.Getty Images4 of 4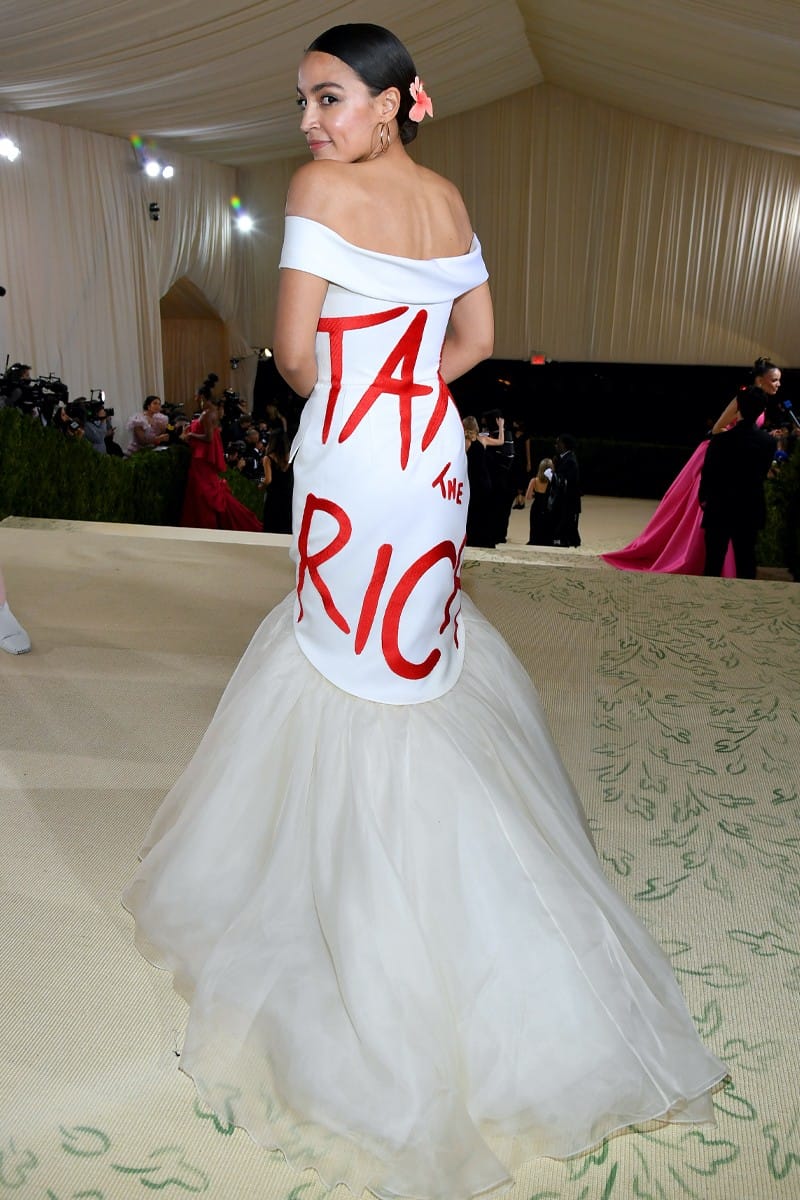 Alexandria Ocasio-Cortez.Getty Images
But it was missing the frisson of the unexpected that had once been a hallmark of the evening. There was no Tilda Swinton doing Diana Vreeland cosplay, or Zendaya dressed as Joan of Arc, or Robot Kanye. Everyone wore what you'd expect them to wear: Frank Ocean was underdressed in Prada, Lil Nas was campy in Versace, Kendall Jenner was naked in Givenchy. Even Rihanna, usually guaranteed to provide a star turn, arrived in a somber, all-black evening coat from the recent Balenciaga Couture show.
For the last few years, in particular, the Met Gala has walked the tightrope between glamorous and tacky. For every truly iconic pop-cultural moment (like Rihanna's 16-foot cape), there have been head-scratching moments (like Kim Kardashian's sofa-cover couture). But it's begun to feel as though the event has become too bloated, too oversaturated, and all a bit too much. Few, if any, of the looks worn by the guests really registered as powerful fashion.
The evening's only truly conversation-starting moment came from Congresswoman Alexandria Ocasio-Cortez, who arrived in a gown emblazoned with a 'Tax the Rich' slogan (even if, as others have pointed out, it was a curious choice to wear to a $35,000 USD-per-head event).
Beyond that, it was the men who stood out, ironically by doing less: Justin Bieber's slouchy-fit suit, Timothée Chalamet's ivory Haider Ackermann, and Evan Mock's punkish Thom Browne felt cooler in their understatement than the more flamboyant looks served elsewhere.1 of 5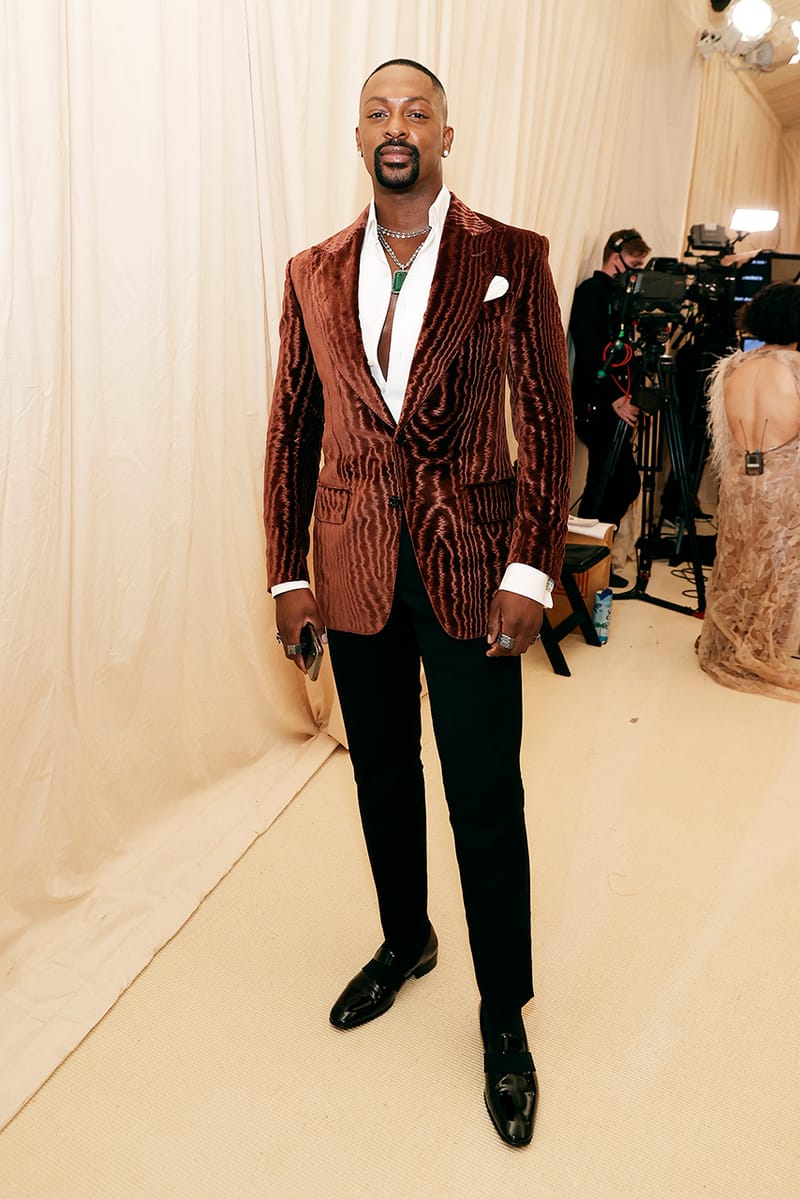 LaQuan Smith.Getty Images2 of 5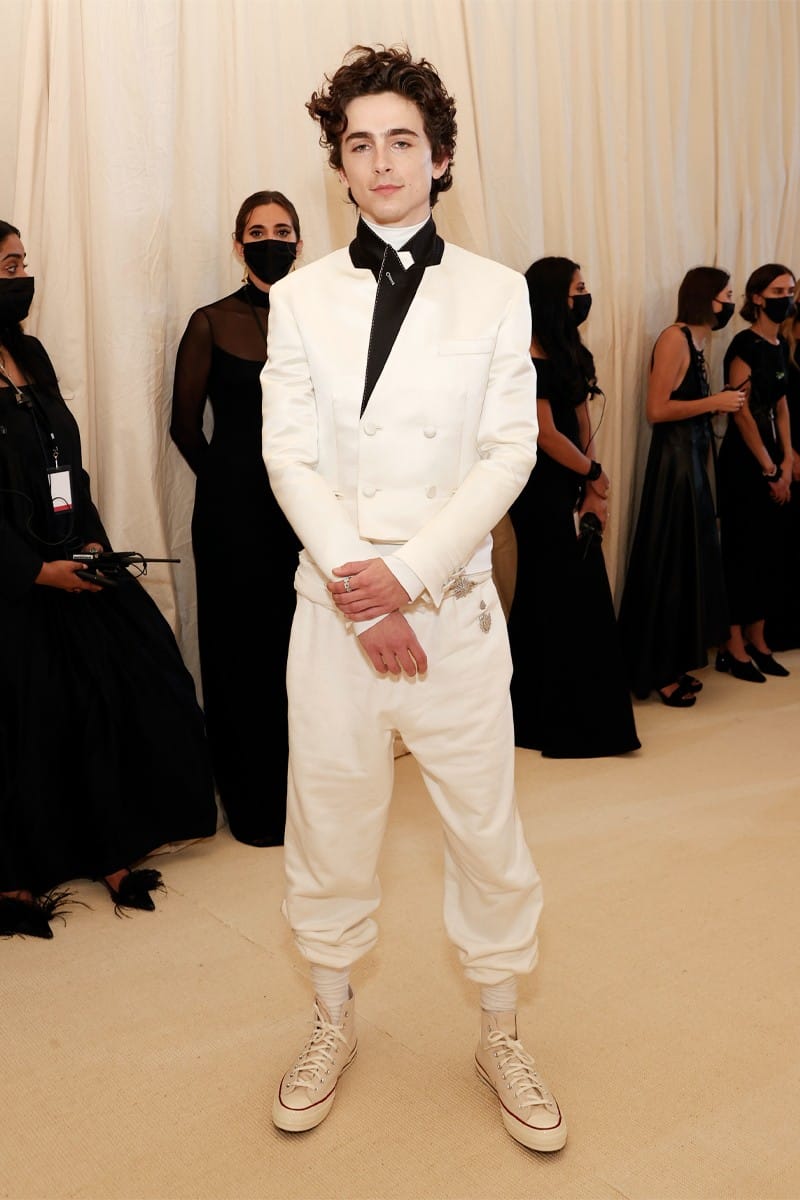 Timothée Chalamet.Getty Images3 of 5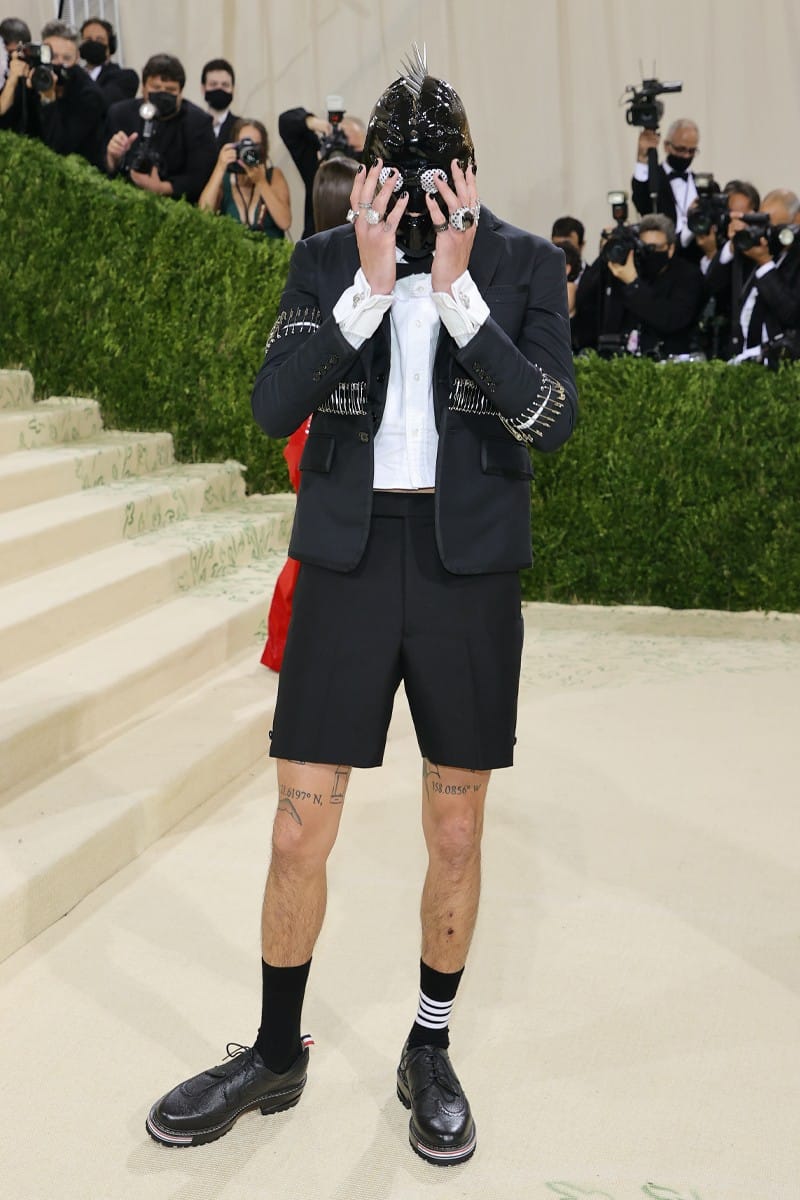 Evan Mock.Getty Images4 of 5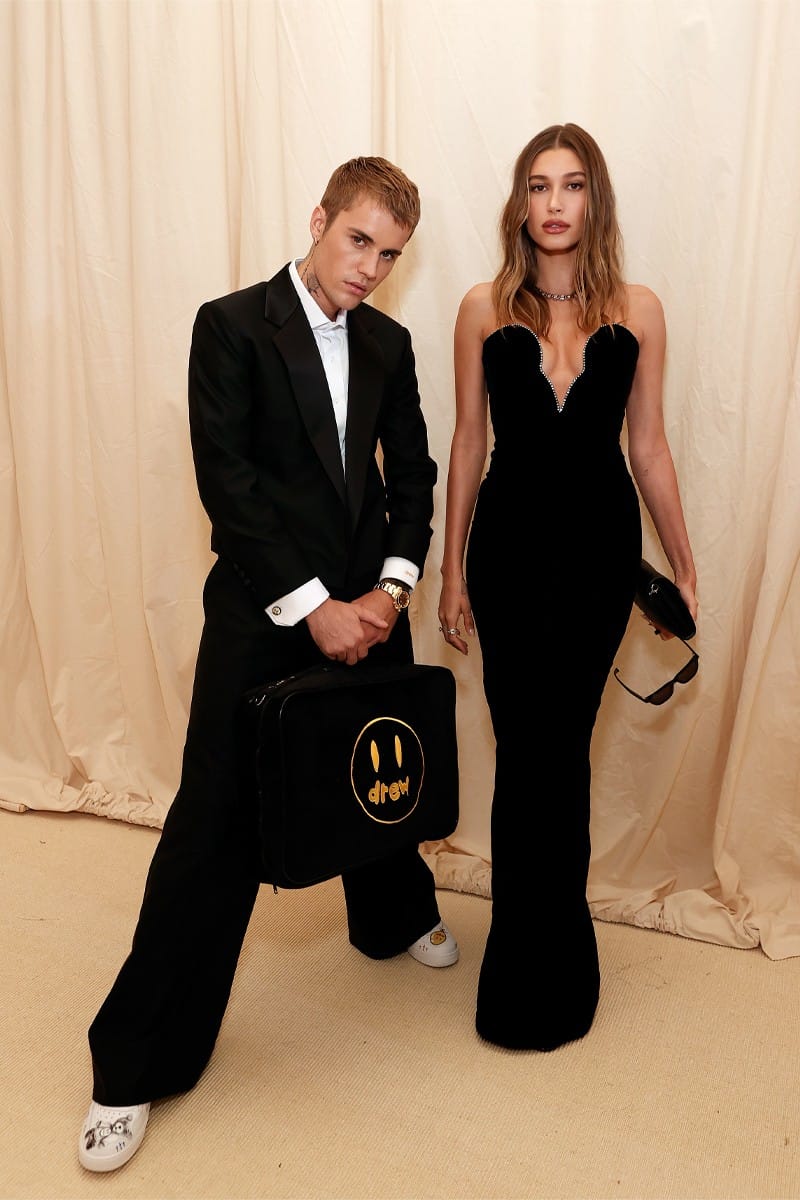 Justin Bieber.Getty Images5 of 5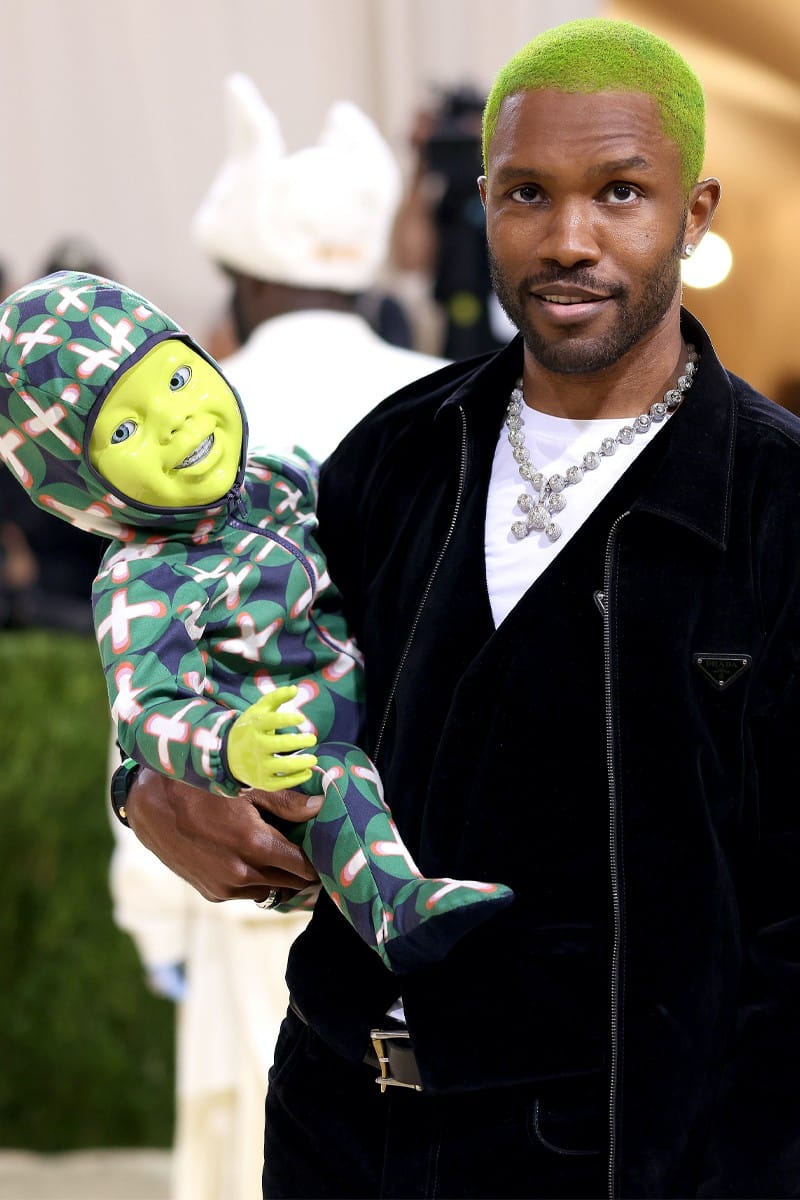 Frank Ocean.Getty Images
Tom Ford understood the assignment, too: the brand opted to dress a cadre of rising Black American designers, including Laquan Smith, Christopher John Rogers, and Heron Preston. For an evening that was (nominally, at least) a reflection on the state of American fashion today, it was a canny move.
Overall, though, you couldn't help feeling that this felt like a party better suited to the pre-pandemic era. After the last 18 months, watching the parade of celebrities in their never-to-be-worn-again outfits didn't feel transportive, or glamorous. It felt cynical, attention-seeking, and tired. Rihanna might have made sense in black after all: it's starting to feel like this is an event in the midst of its death throes.
Source: Read Full Article