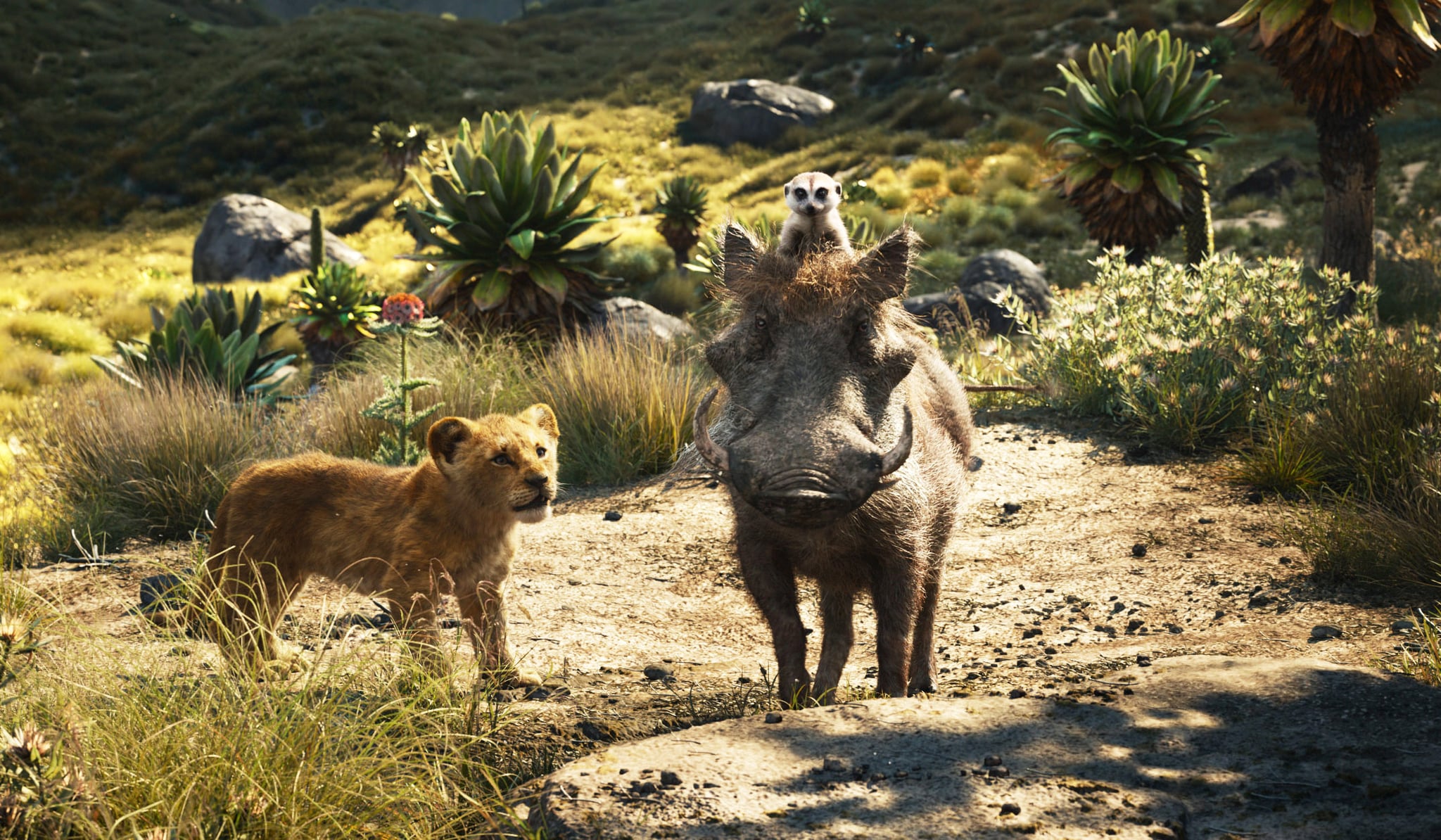 The Lion King movie roared into theaters in July, and while the live-action remake stays very true to the original 1994 cartoon from Disney, there are a few tiny differences. One of them is a fun little Easter egg that features another classic Disney cartoon movie: Beauty and the Beast.
If you recall from the original film, after Simba, Nala, Timon, and Pumbaa return to the Pride Lands, they realize they need to distract the hyenas so they can get in. Timon and Pumbaa do a Hawaiian hula routine where Timon sings and dances before offering Pumbaa up like a roast pig to feast on. It's an incredibly memorable piece of the movie that has always made us laugh.
Director Jon Favreau, screenwriter Jeff Nathanson, and the rest of the Disney production crew made the choice to change that part up, though, and instead audiences got a Disney Easter egg. In the remake, when Simba, Nala, Timon, and Pumbaa are discussing how to distract the hyenas, the conversation produces a different result. Instead of a hula dance, Timon takes on the role of Lumiere from Beauty and the Beast!
Source: Read Full Article