On Monday night, The Hills returned to our screens with a fresh new reboot, nine years after the original series ended.
https://instagram.com/p/BylKTWyFP32/
Even the iconic theme song, "Unwritten," has been remixed.
The Hills: New Beginnings follows the lives of old timers — including Heidi Montag and Spencer Pratt, Audrina Patridge, Whitney Port and Justin Bobby — along with new addition, Mischa Barton.
https://instagram.com/p/BuOoMcLn0-u/
Original lead cast member and narrator Lauren Conrad chose not to be involved.
And the show also follows Brody Jenner, who was pretty integral to the original series. The dissolution of his friendship with Spencer Pratt was a huge plot point, as were his relationships with the two narrators, Lauren Conrad and Kristin Cavallari.
https://instagram.com/p/Bt_mzVxnKLx/
You also probably know that he went on to appear in Keeping Up With The Kardashians, since he's Kendall and Kylie's half-brother and Caitlyn Jenner's son.
And of course, the subject of Caitlyn Jenner came up during the season premiere of The Hills: New Beginnings.
https://instagram.com/p/BxZ5qzKFDzn/
Caitlyn and Brody have had a strained relationship over the years. By her own admission, Caitlyn was absent for most of Brody's childhood while she struggled with her gender identity, and when The Hills ended back in 2010, the pair were more or less estranged. They appeared to rebuild their relationship when Caitlyn transitioned in 2015, however Brody was reportedly "deeply hurt" when she decided not to attend his wedding in 2018 in favour of appearing at a "lucrative business event."
And Brody's comments about Caitlyn caused immediate controversy when he misgendered her on two occasions.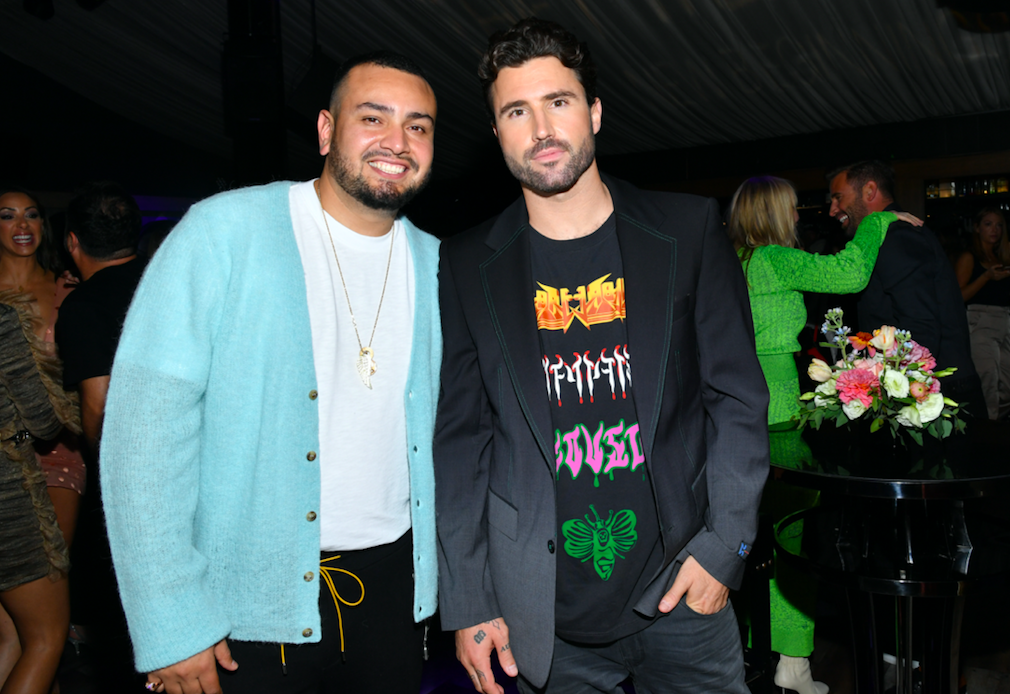 Speaking to his friend Frankie about the changes in their lives over the years following The Hills ending, Brody said: "My dad, he also became a woman — don't want to forget about that one. I had been dating Kaitlynn Carter for four and a half years, and my dad came out and said that he wanted to be called Caitlyn. Two Caitlyns. Look man, it's a wild world we live in out there, you know?"
Now, it should be pointed out that Caitlyn was relaxed about pronoun usage in the months after her transition, and her daughters Kendall and Kylie still refer to her as "dad". However, both GLAAD and Stonewall.org have released guidelines cautioning against "deadnaming" or misgendering transgender people, even when referring to them in the past.
https://instagram.com/p/BNOBNhNFquV/
And people were quick to pick up on Brody's comments.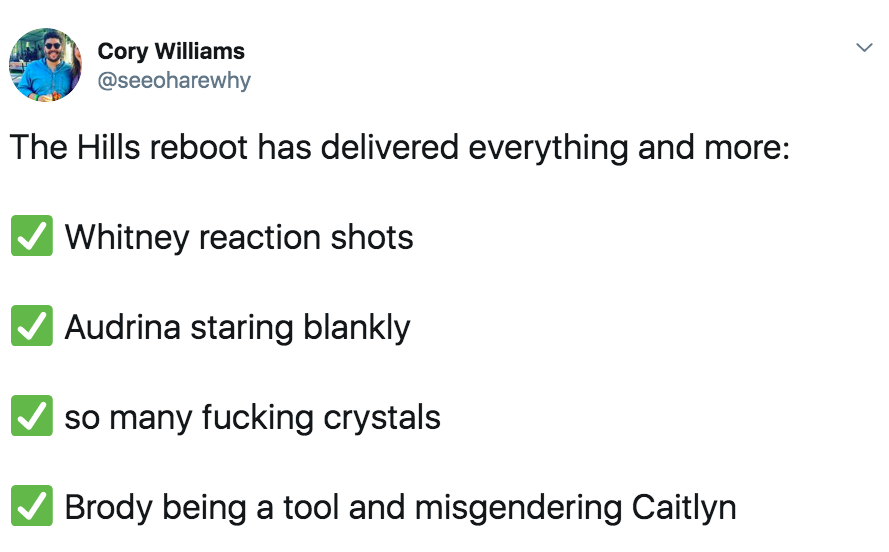 A spokesperson for Brody Jenner has been contacted for comment.
Ellie Woodward is acting celebrity editor for BuzzFeed and is based in London.
Contact Ellie Woodward at [email protected].
Got a confidential tip? Submit it here.
Source: Read Full Article