politics
The Kansas man is charged with sharing information about how to make explosive devices.
ByZoe Tillman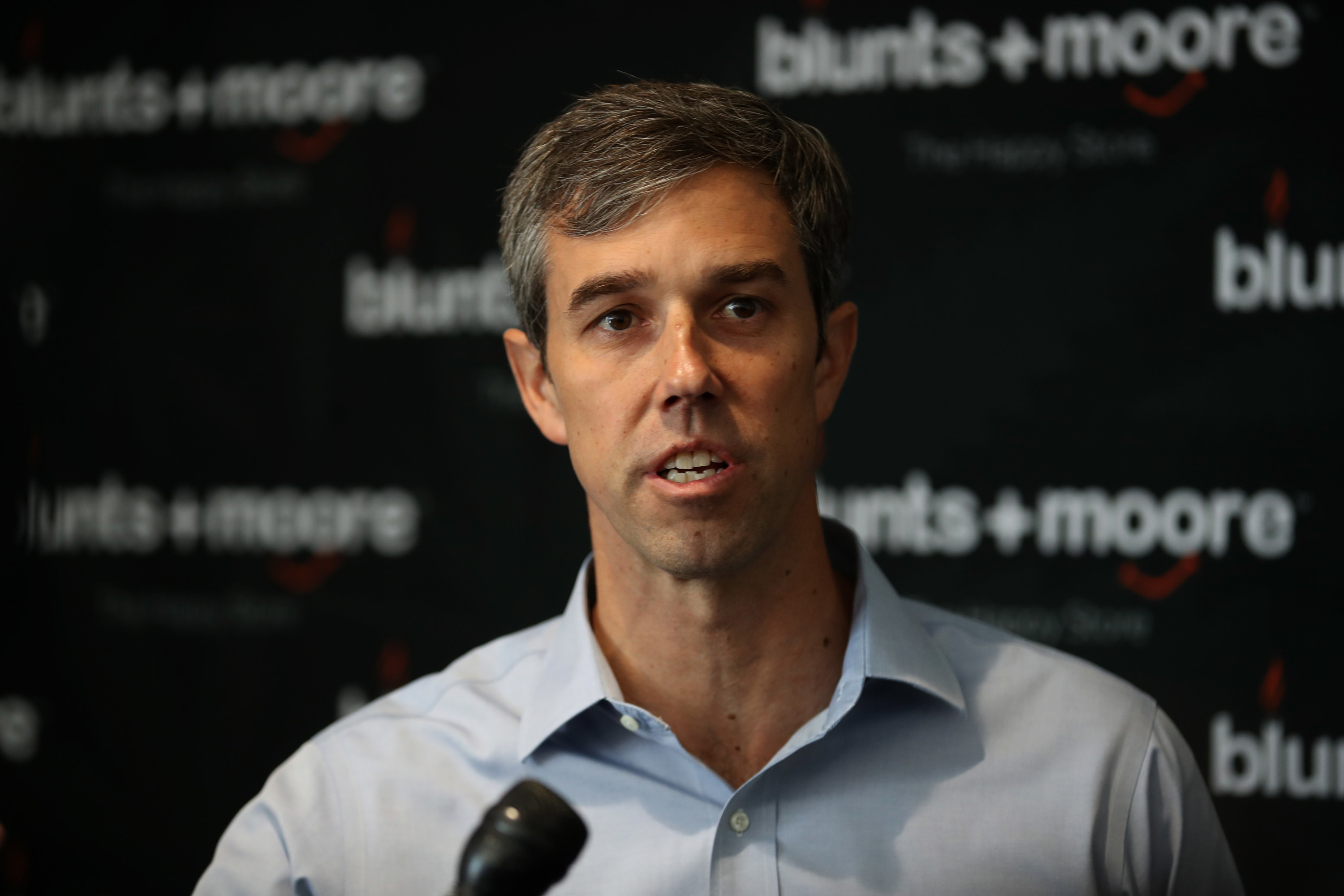 Beto O'Rourke
WASHINGTON — A US Army soldier in Kansas was arrested on allegations that he shared information online about making explosive devices and strategized about attacking Democratic presidential candidate Beto O'Rourke and a "major American news network."
The defendant, Jarrett William Smith, 24, joined the Army in June 2017 and had been stationed at Fort Riley, Kansas, since July 2019, according to charging papers filed Monday. He allegedly sent Facebook messages about his desire to join a violent far-right paramilitary group in Ukraine, talked with an informant about killing members of antifa, and repeatedly engaged in conversations online — including with an undercover FBI agent — about techniques for building bombs and other explosives.
In a Sept. 20 discussion quoted in charging papers, the undercover agent allegedly asked Smith about how to build explosives, and Smith offered instructions, some of which an FBI bomb technician concluded were "viable" and some that were not. When Smith asked about the target of the attack, the undercover agent replied, "TX politician," and later referred to a "liberal Texas mayor."
The undercover agent asked Smith if he knew "anyone down in Texas that would be a good fit for fire, destruction and death," and Smith allegedly replied: "Outside of Beto? I don't know enough people that would be relevant enough to cause a change if they died."
At one point in the conversation, according to charging papers, the undercover agent remarked approvingly that Smith's bomb-building instructions involved household items.
"That's the best way to fight people," Smith allegedly replied. "Making AK-47s out of expensive parts is cool, but imagine of you will if you were going to WalMart instead of gun store to buy weapons."
In an August discussion with a confidential informant, the FBI claimed that Smith talked about using a car bomb to attack a "major American news network" (the complaint doesn't name the network). The bureau noted that an FBI bomb technician concluded that the device Smith described for that attack wouldn't work.
Smith was arrested Sept. 21. According to the FBI, he admitted sharing information about making explosive devices and said he did so to cause "chaos," even if the person asking for guidance said they planned to hurt people.
"[Smith] told me that if chaos results in the death of people, even through information he provided, it doesn't affect him," according to the FBI agent who wrote the affidavit included in charging papers.
Smith was charged in federal district court in Kansas. He faces one count of distributing information about explosives, destructive devices, and weapons of mass destruction, a charge that carries a maximum sentence of 20 years in prison.
A spokesperson for O'Rourke's campaign and the Army did not immediately return a request for comment.
More on this
The Mail Bomb Suspect Has Pleaded Guilty To Sending Explosive Packages To Prominent Trump Critics

Stephanie K. Baer · March 21, 2019

A Coast Guard Officer Is Accused Of Plotting A White Supremacist Terror Attack "On A Scale Rarely Seen In This Country"

Claudia Koerner · Feb. 20, 2019
Justice Department
Zoe Tillman is a legal reporter with BuzzFeed News and is based in Washington, DC.

Contact Zoe Tillman at [email protected]

Got a confidential tip? Submit it here.
Source: Read Full Article