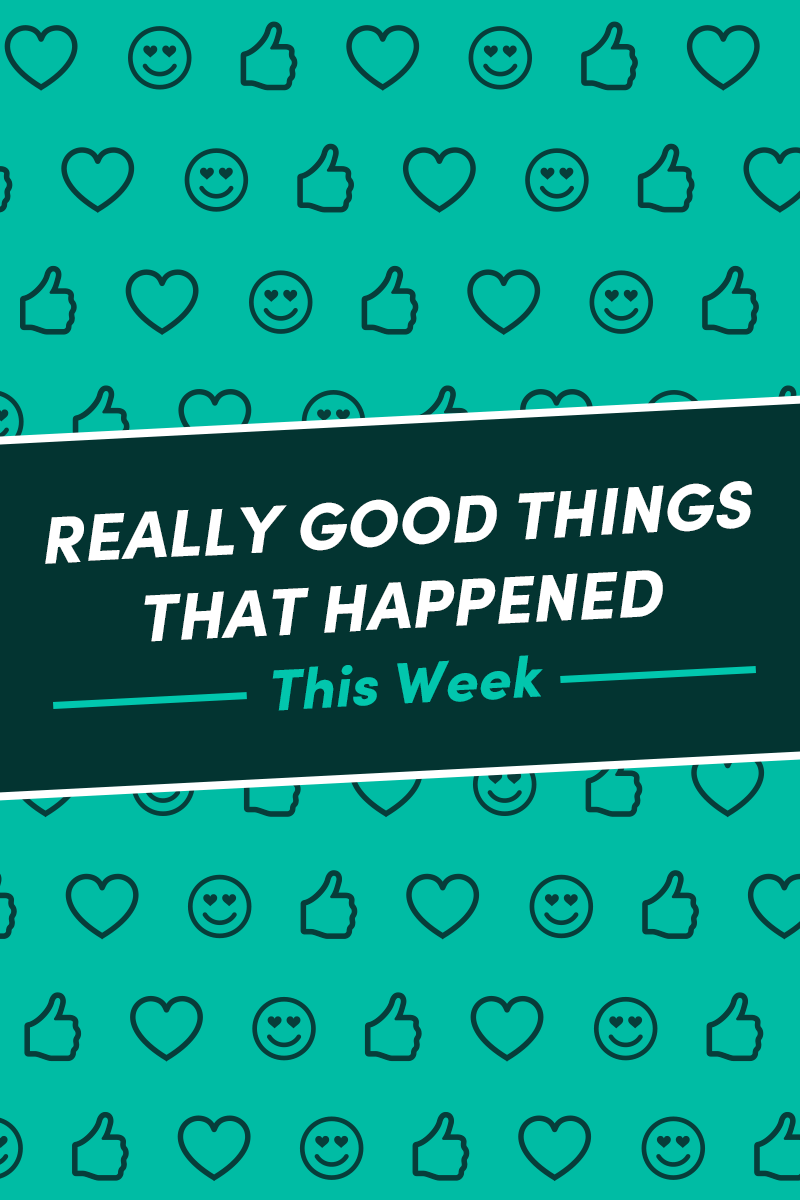 1.
This little girl made a goodbye card for her family's couch:

2.
For better or worse, Mr. Mac and Dora were named Penguins of the Month:
3.
This girl got an adorable tattoo of her parents!!!!!!
4.
This boyfriend checked on his girlfriend via Cheez-It:
5.
THIS CAT GOT AN ID PHOTO TAKEN AT THE VET, AND I'M—:
6.
This ADORABLE and CARING and PERFECT grandpa painted his granddaughter's nails after she had surgery!!!!!!!
7.
Spyro here covered his big ol' lizard belly!!!!!!!!
8.
HE CHÖNK!!!!!!!!!!!!!
9.
This girl gave us the doppelgänger side-by-side we didn't know we needed, but we NEEEEEDED:
10.
This amazing wingman helped his best friend propose to his girlfriend!!!!!!!!
11.
This pupper did QUITE LITERALLY next to nothing and everyone on the internet was just like, "WTF I love him???":
12.
THIS ? YOUNG ? ACTIVIST ? TOOK ? A ? KNEE ? AT ? HIS ? SWIM? MEET!!!!!!!!! ?
13.
HE POSED AND IT WAS OH-SO-THERAPEUTIC!!!!!!!!!!!!!!!!!!!
14.
John the Number Neighbor™ kept it real:

15.
THESE KITTERS WERE RIPE FOR PICKIN'!!!!!!!!!!
16.
This guy REFUSED to let a couple leave the bar pizza-less:
17.
This girl made sure her lil' dogini was ~cool~!!!!!!!!!!!

18.
The Little Pancake (2019) became an instant classic:

19.
This driver figured out the most pure 'n productive way to navigate LA traffic:
20.
This little boy texted his big sister's boyfriend and the receipts were PRECIOUS:

21.
SHE GAVE UP!!!!!!!!!!!!!!!!!!!!!!!!!!!!!!!!!!
22.
This guy proudly modeled his girlfriend's clothing haul:

23.
This lil' kid played hide and seek and almost won:
24.
And lastly, this squirrel enjoyed a deep tissue massage:
Source: Read Full Article