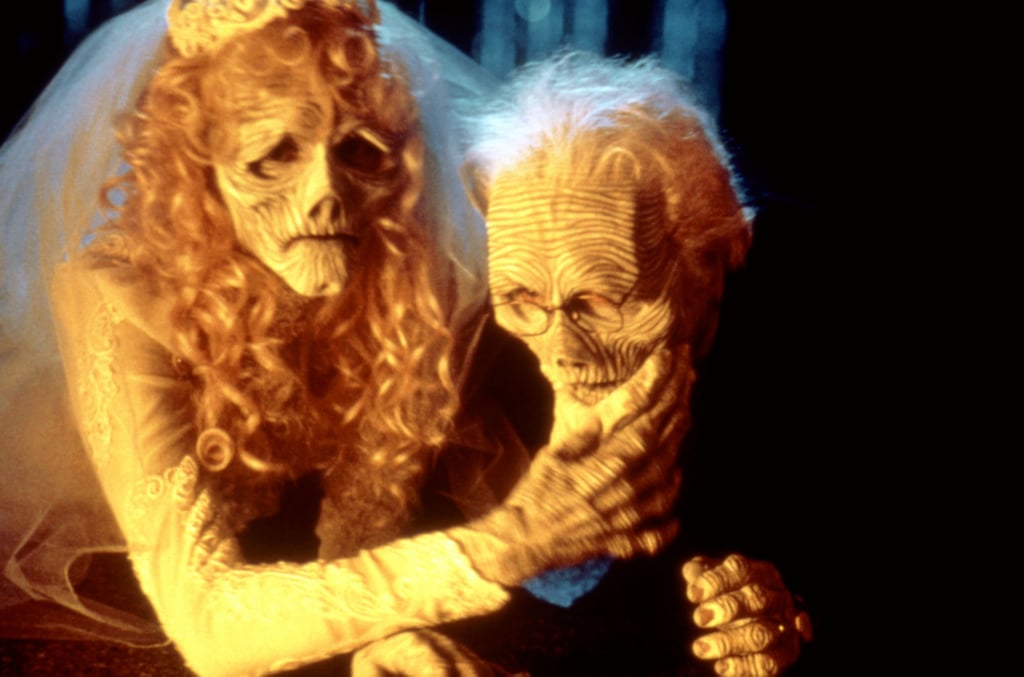 13 Scary Thoughts I Had Watching Beetlejuice Growing Up, Because That Sh*t Was Creepy

If you're like me, pretty much all of October is Halloween, and that means binging as many classic and not-so-classic scary movies as possible. As much as I enjoy horror films like Stephen King's It, Annabelle, and Jordan Peele's Us, it's the childhood favorites that stick with me, namely Tim Burton's chilling yet hilarious Beetlejuice. The film — which starred Winona Ryder, Geena Davis, Alec Baldwin, Catherine O'Hara, Jeffrey Jones, and Michael Keaton — was made to be hilariously terrifying, and it definitely succeeded. Does anyone else remember that freaky sandworm scene?!
Despite its crude humor and chilling '80s horror makeup, there was something haunting yet oddly soothing about the movie as a whole — which might explain why I freakin' love Lydia Deetz so much. It's been worthy of a watch every Halloween since 1988. Still, apart from the fact that my friends and I can pretty much quote this film by heart, it also had me shaking in my Halloween costume whenever someone got close to saying his name three times in a row. Keep scrolling to take an undead trip to the past — it's showtime!
Source: Read Full Article