We recently asked members of the BuzzFeed Community about the biggest mistakes tourists make when visiting Chicago. Here are some of their major do's and don'ts for enjoying all that the city has to offer:
1.
DON'T: Stay in one part of the city.
"Tourists spend all their time in downtown Chicago. There's actually way more to explore when you leave The Loop."
—emilyd15
2.
INSTEAD: Leave The Loop and spend some time in Chinatown.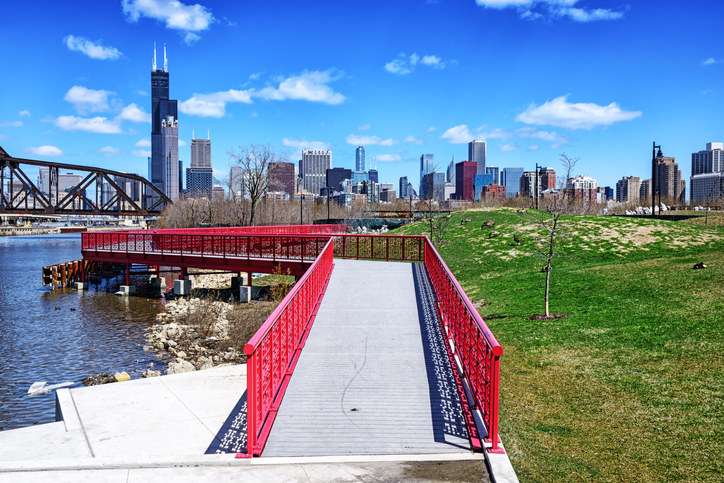 "You're missing out if you don't go to the cultural neighborhoods like Pilsen, Chinatown, and Little Italy. Here, you'll get the best food, and see some really beautiful cultural art."
—liliannakrystalp
"Greektown was one of my favorite parts of the city. We went to Artopolis, a Greek dessert shop, for the most delicious cakes and frappes."
—jasminsuknanan
3.
DON'T: Spend an entire day at Navy Pier.
"Avoid Navy Pier at all costs. It is expensive and chaotic."
—jennyfromtheotherblock
4.
INSTEAD: Visit some of the city's museums.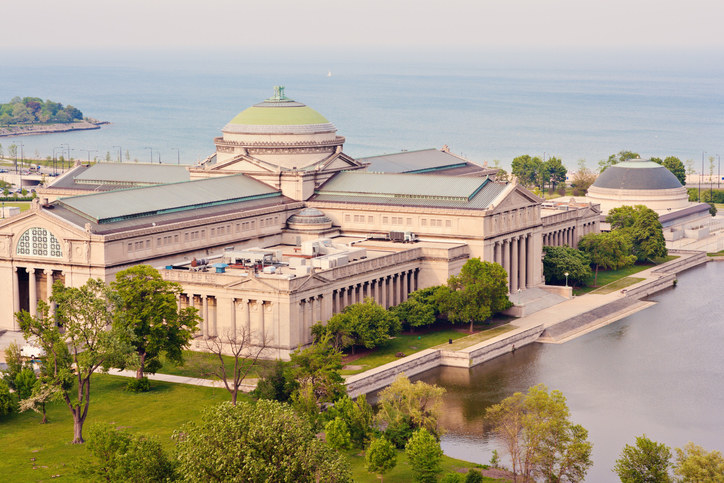 "Go to places like the Art Institute of Chicago and the Museum of Science and Industry. Also, take the day to look at the statues. They are scattered all over the city, and there has to be 100+ of them. It's fun to think of as like a scenic scavenger hunt."
—marypriz018
5.
DON'T: Drive yourself around the city.
"If you're actually able to find a parking spot, it might be really expensive."
—vega11
6.
INSTEAD: Use the easy-to-navigate public transportation system.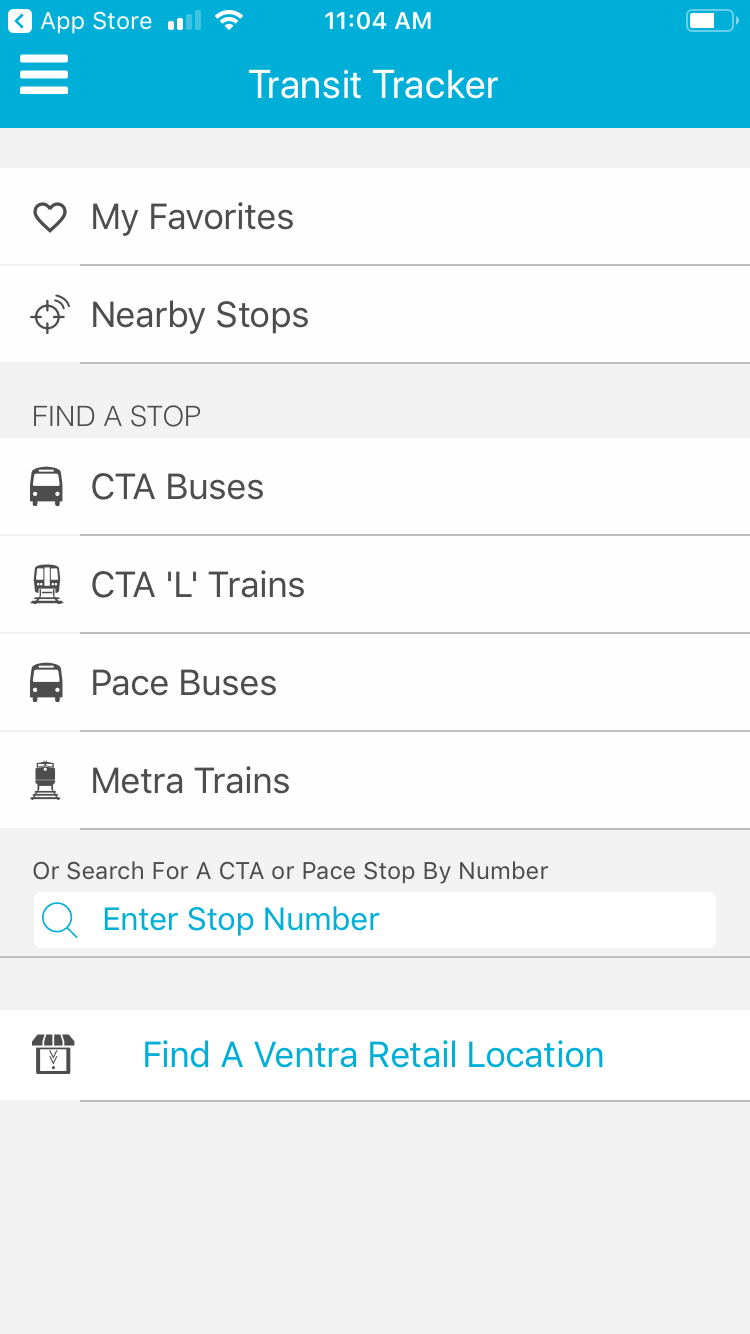 "Don't Uber everywhere, it gets very expensive and you'll end up getting charged a whole lot more for traffic. Download the Ventra App for a super easy way to navigate around Chicago's amazing public transportation system. It's very user-friendly and you can purchase rides on it. Pro tip: If you go to Chicago for a weekend trip, you can buy a CTA weekend pass and get unlimited rides for $10 instead of $5 per ride."
—sofiabelisle27
7.
DON'T: Visit the Skydeck too late in the day.
"The lines for taking photos on the glass ledge on the 103rd floor are notoriously long. They open at 10 a.m. most days. My friends and I arrived at around 11:30 a.m. and the lines were already suuuper long! Keep in mind that you only have 60 seconds to take photos on the glass ledge if you're in a group of three or less."
—jasminsuknanan
8.
INSTEAD: Keep the Skydeck at the top of your to-do list for the day.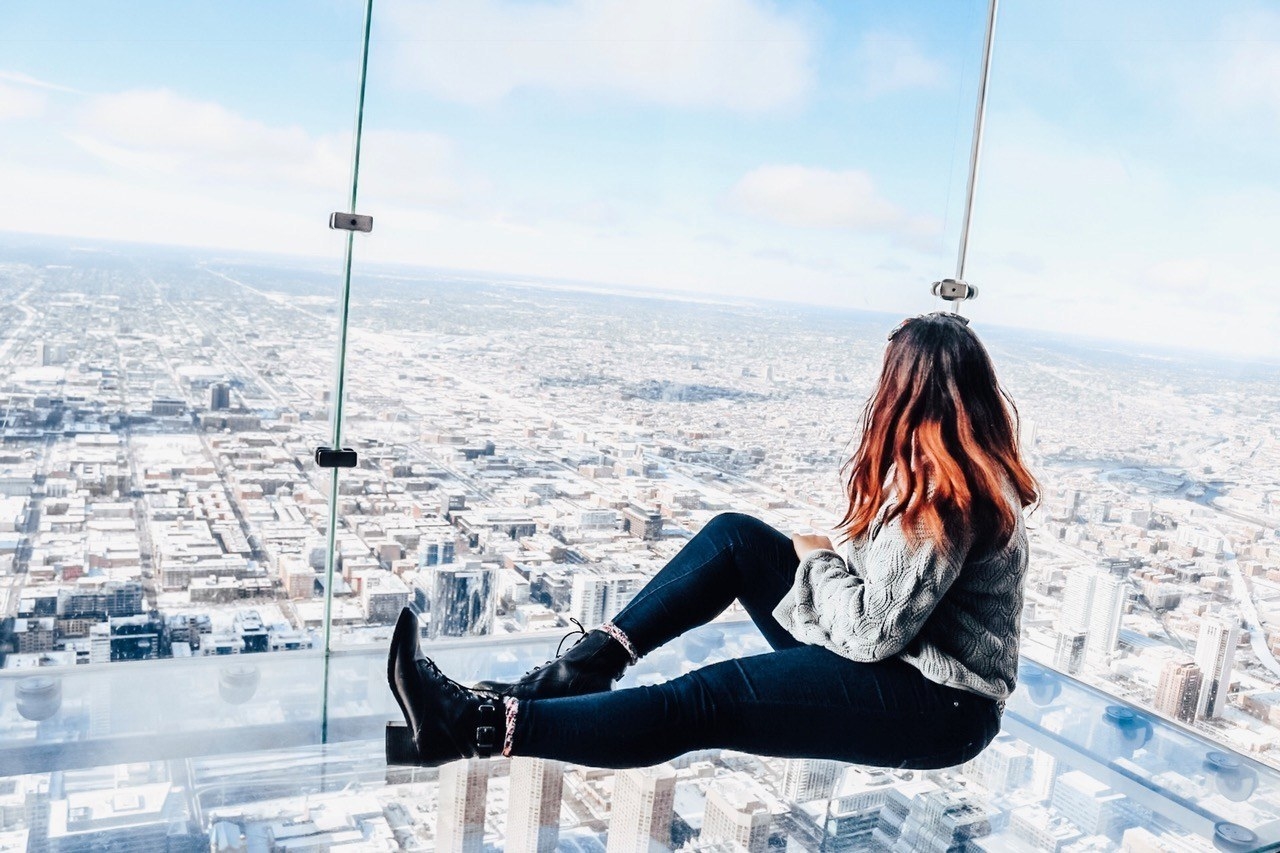 "Try to arrive closer to the opening time so you can avoid long lines, especially if you didn't purchase a ticket online. Take (quick) photos on the ledge, enjoy the view from other sides of the building, and check out their HUGE souvenir shop. Giordano's is a very short, two-minute walk from the Skydeck, so you can lunch on deep-dish pizza afterward."
—jasminsuknanan
9.
BUT ALSO DON'T: Think that the Skydeck is the ONLY place for views of the city.
"I love the view from the Sears Tower and the Skydeck but the line to get up there can be crazy during the summer, aka tourist season."
—yeseniag412b4559d
10.
INSTEAD: Take in the view while you sip a cocktail on the 96th floor of the John Hancock Center.
"Grab a drink at the Signature Lounge in the John Hancock Center if you want a good view of the city while you drink. It's something classy to do and it doesn't usually have a terrible wait."
—yeseniag412b4559d
"The view from the ladies' room at the Signature Lounge in the John Hancock center is stunning! You get a picturesque view of the Sears Tower and the rest of the city."
—jasminsuknanan
11.
DON'T: Visit the city in January or February.
"I definitely expected Chicago to be cold, but late-January was freezing!! The wind coming off of Lake Michigan makes it even worse."
—jasminsuknanan
12.
INSTEAD: Visit during the fall.
"Visit in September. It is the hidden gem of travel season."
—cdavis1990
"If you REALLY can't avoid going in the early part of the year, make sure you bundle up. Bring hats, scarves, gloves, extra-thick socks, and thermals to wear under your clothes. Cover exposed skin, and you'll find the experience much more tolerable."
—jasminsuknanan
13.
DON'T: Only eat at deep-dish pizza shops.
"Don't go there just for the pizza. Chicago has all types of amazing food. Be adventurous."
—meganb30
14.
INSTEAD: Scope out some other local Chicago favorites.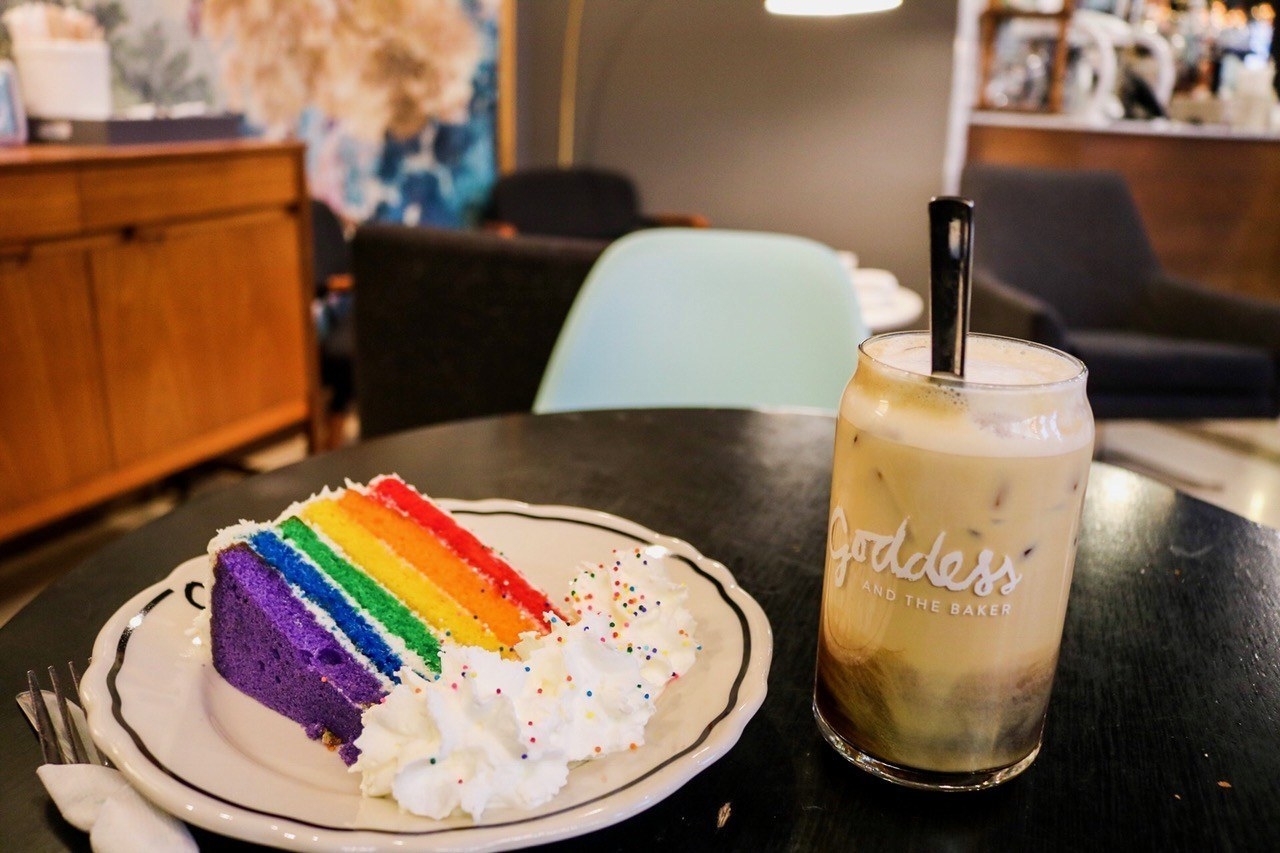 "Get some bubble tea, and definitely go to Portillo's, guys. Get a big chocolate cake shake and you'll die happy."
—aydat
"Get the best cookies and cupcakes from Sweet Mandy B's in Lincoln Park. Eat at D'Agostino's in Wrigleyville for the best pizza you've ever had."
—roken
"Goddess and the Baker is the perfect spot for cakes, pastries, and coffee. The rainbow cake was so light and fluffy, and the Vietnamese iced coffee had the perfect touch of sweetness."
—jasminsuknanan
15.
DON'T: Get breakfast at chains that have locations throughout the US.
"It can be VERY tempting to start your day with Starbucks or Dunkin' because they're close and more convenient than sitting down for a whole brunch spread. But I'm personally not a fan of going on vacation and spending money on something I can literally get in my hometown."
—jasminsuknanan
16.
INSTEAD: Visit the Chicago French Market for quick and affordable options.
"My favorite thing about the French Market is the variety it offers from its multiple vendors. You can get breakfast crepes, delicious coffee, breakfast smoothies, bagels, and more. And, there are also a few lunch and dessert options. If you walk towards the back, there is food court-like seating so you can sit and enjoy your breakfast or take it to go."
—jasminsuknanan
17.
DON'T: Expect perfect photos at The Bean without people lurking in the background.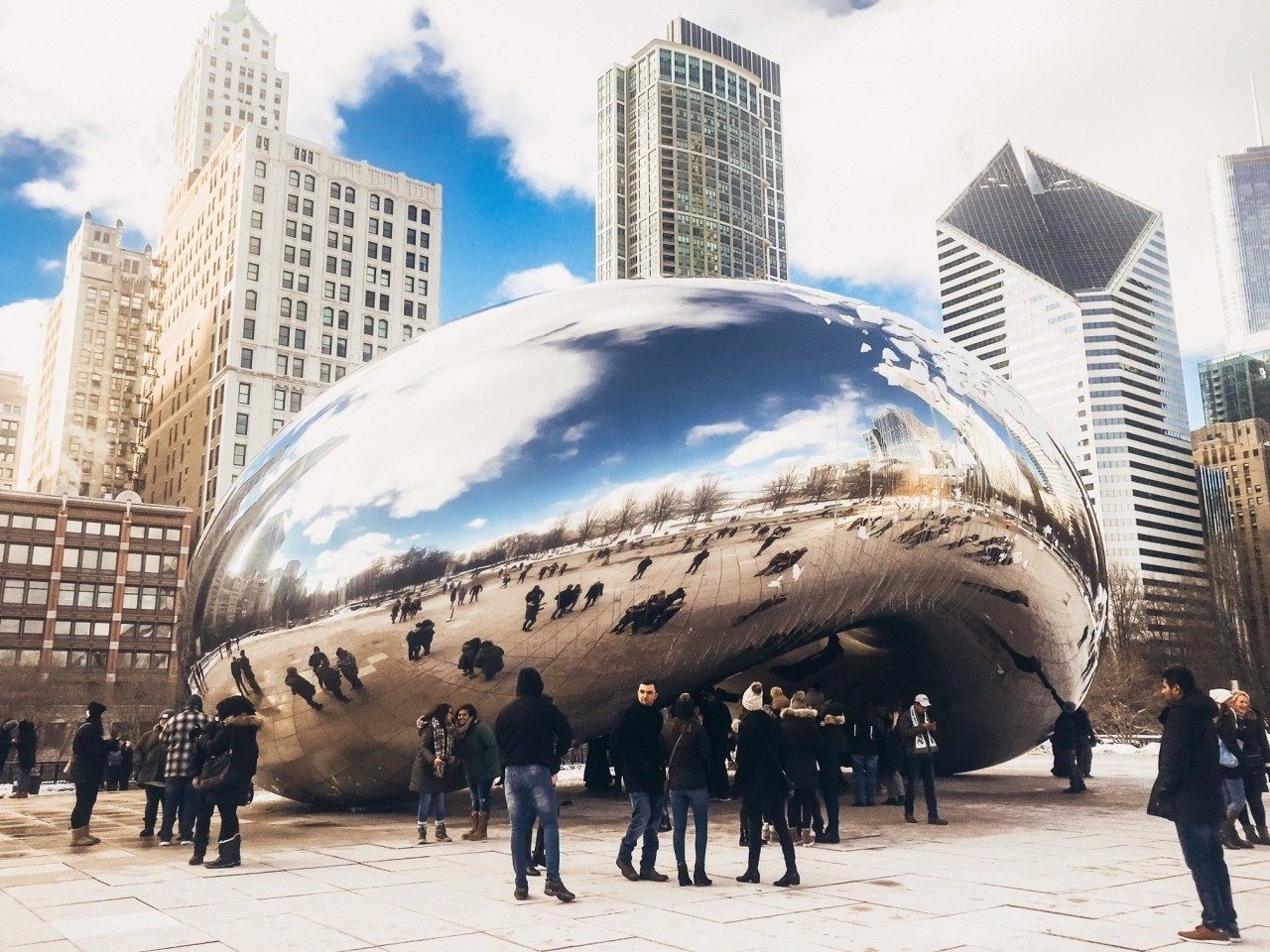 "I wouldn't call The Bean totally underrated because it's an iconic image associated with Chicago. Just don't go there expecting to do anything other than take a photo with it in the background. That being said, there WILL be dozens of other people doing the same thing, so trying to get that perfect shot with NO ONE in the background will be almost impossible…unless you go at 6 a.m. when no one else is there."
—jasminsuknanan
18.
INSTEAD: Go ice skating in Millennium Park.
"In the winter, there are skating rinks in Millennium Park and Maggie Daley Park. You can rent skates or bring your own, and enjoy the view of the Chicago skyline while on ice!"
—jasminsuknanan
19.
DON'T: Trek all the way to Wrigley Field just for a photo.
"Yes, it's iconic and, yes, a photo is great for your scrapbook or Instagram, or whatever, but if you're staying downtown, Wrigley Field is a little out of the way to just take a photo and turn back. Also, don't just leave after you see a Cubs game there."
—jasminsuknanan
20.
INSTEAD: Actually explore Wrigleyville for unique finds.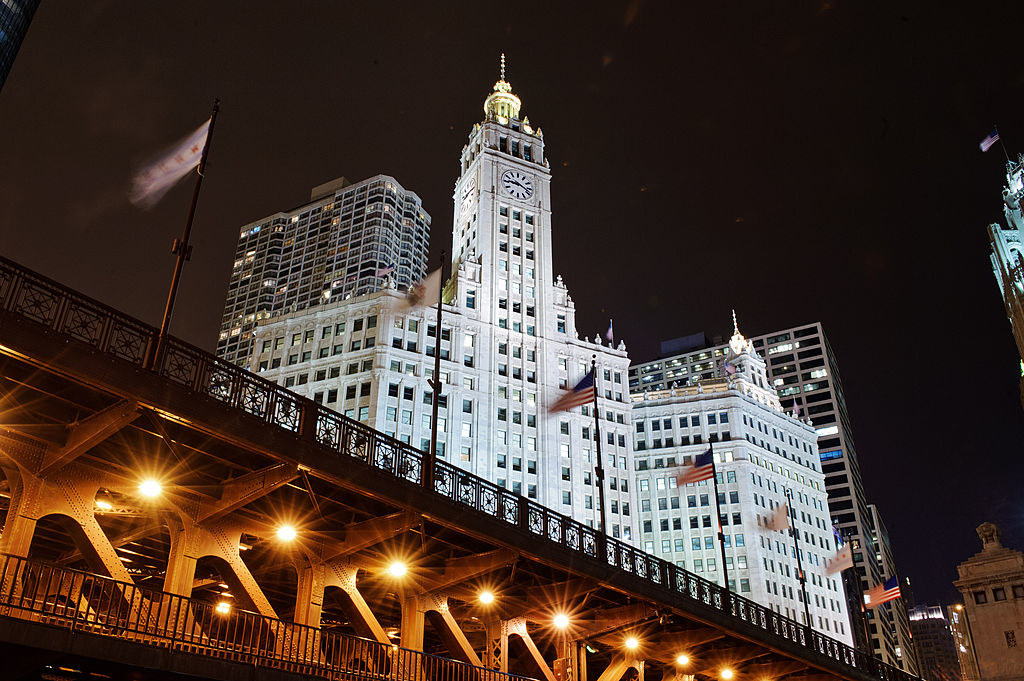 "People make the mistake of not hanging out enough in Wrigleyville. I didn't really go there until my boyfriend's sister lived there, and I realized that it's the cutest little neighborhood with a ton of great restaurants, coffee shops, and things to do—it's not just about seeing a Cubs game!"
—emilya48
"There's an iconic diner near Wrigley called Pick Me Up Cafe that offers vegan, vegetarian, and meat-friendly options at low costs. It's open until 2 a.m., and also has an espresso bar that can all come spiked. PLUS, Chicago's iconic Boystown, which features drag shows nightly and is truly so much fun, is a few blocks from Wrigley Field."
—annakopsky
Want to be featured on BuzzFeed? Follow the BuzzFeed Community on Facebook and Twitter!
Source: Read Full Article